Nicolas Ghesquière's latest Louis Vuitton capsule collection is touching down at the fashion house's Queen Street boutique this Friday 19th of March, and it's conjuring late-summer sunsets and a sunny disposition thanks to joyfully sorbet-tinged prints and fabrics.
Within the ready-to-wear, relaxed silhouettes reign supreme, with this release embracing a polished spin on leisurewear, resulting in pieces that are both versatile and effortless. A monogram ombré silk sleeveless shirt dress lends a chic yet practical air to daytime dressing, while breezy silk straight-cut trousers are an instant wardrobe staple.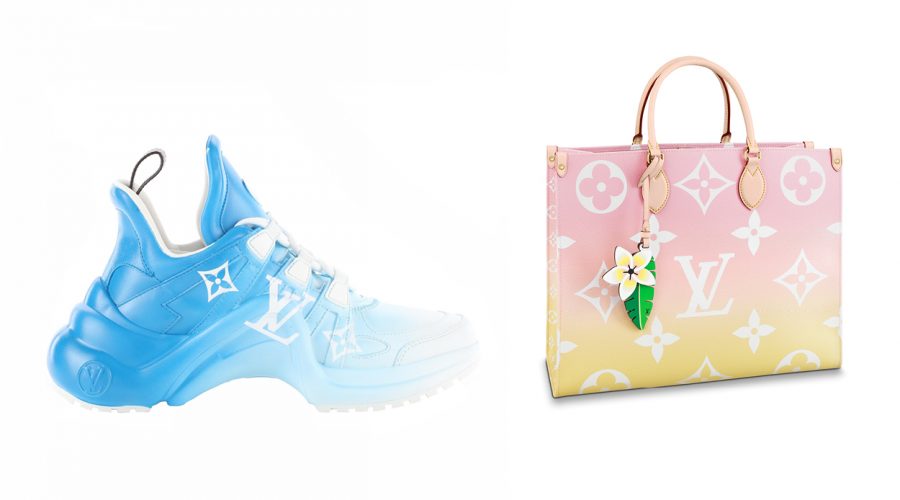 We're also eyeing up the monogram ombré silk pajama shirt — although, quite frankly, we can see ourselves wearing it more out of bed than in. Trans-seasonal days are easily weathered with the grapefruit gradient bomber jacket, also rendered in 100 percent silk, or the Damier Azur Radzimir hooded parker for fans of a more monochromatic look.
An accessories update will surely be in order thanks to Louis Vuitton's irresistible new styles of the iconic LV Archlight sneaker — available in special edition pink or blue, these instantly-recognisable shoes are now even more covetable. Fresh pastel shades of the Onthego MM bring a lighter touch to the emblematic tote bag, while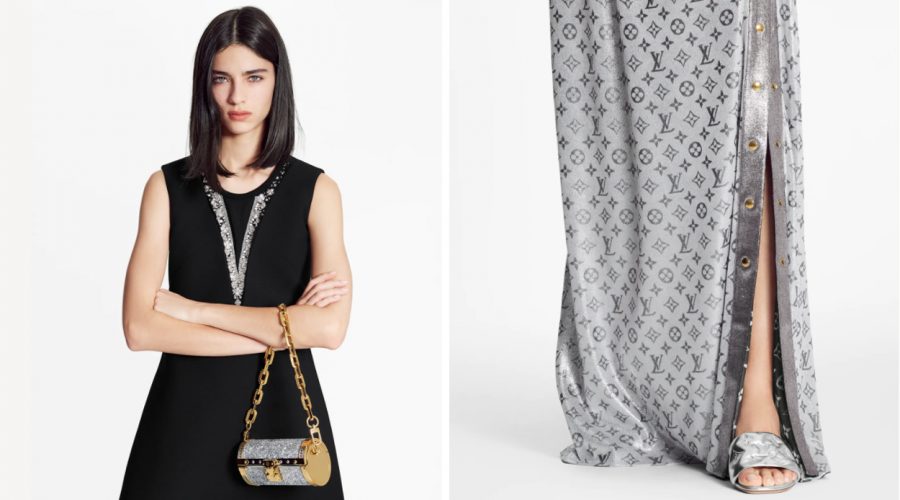 Also available from Friday are select pieces from Ghesquière's unforgettable Spring/Summer 2021 runway show, which took us back to the future with eighties-inspired silhouettes and technicolour prints. Pieces like the Swarovski neckline A-line mini dress and the shiny monogram floor-length skirt demand a suitably glamorous occasion for their first outing, so we suggest you find one to attend, stat.