Giving us unprecedented access to some of the most beautiful vistas and experiences this country has to offer, Heletranz flies its customers from its heliport in Auckland to a number of arresting locations. But between Waiheke lunches and fishing adventures, there's one Heletranz excursion delivering something particularly special. 
The Great Barrier Island Experience is one of Heletranz's most impressive offerings. Able to be tailored to suit the customer, the thrilling day trip will see you flown over to the serene, untouched coastline of Great Barrier Island and given a number of exciting options for the day's adventures.
Avid outdoorsmen can opt for a spot of heli-fishing, an activity in which Heletranz is recognised as a pioneer and one that provides access to some of the best fishing spots in New Zealand. Heli-surfing, on the other hand, will see the helicopter land at a secluded East Coast beach, giving surfers the unique opportunity to catch some stellar swell.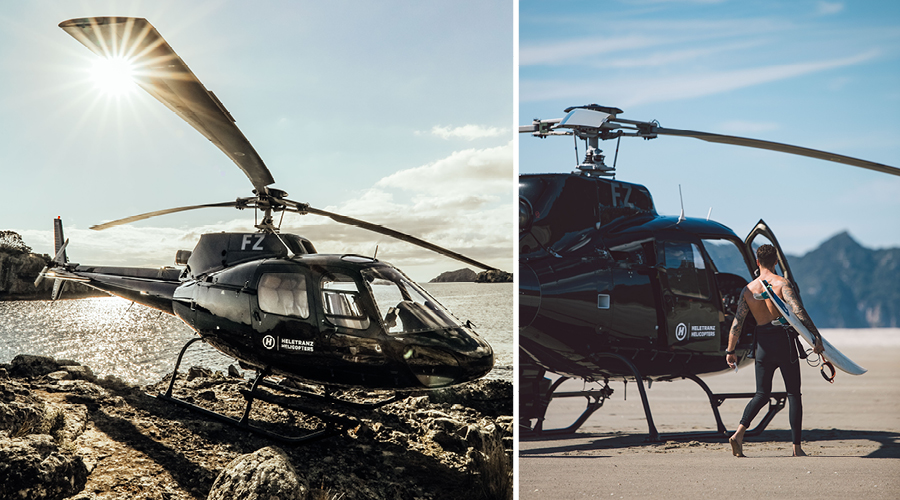 Those seeking a more food-focused affair can choose to embark on a secluded picnic lunch, with the picnic prepared by Heletranz according to individual taste, or can opt for a tasty stop-over at Sawmill Brewery.
One of Heletranz's most enticing, all-encompassing experiences, this excursion is sure to be one to remember.