Fresh from university, Jessie Wong launched her leather goods label Yu Mei in 2015 with just six styles. Now with 36 stockists around the world, flagship stores in Wellington, Newmarket and at Commercial Bay, the understated luxury brand can be found in the hands of stylish women everywhere. Wong's excellent and refined taste goes far beyond her stylish accessories, and we asked this driven fashion entrepreneur to share her mental mood board.
My personal style can be defined by: Steadfast favourites, unfussy and utilitarian. I live in trousers and a blazer or trench, usually with some combination of a classic t-shirt in summer, or a cashmere sweater or vest outside of summer. I believe so strongly in this uniform-like approach to dressing, that my quest to curate the perfect capsule wardrobe led to us collaborating with local sustainable knitwear experts, Standard Issue, on a range of luxurious cashmere styles, which I live in and predict will continue to, for eternity.
The last thing I bought and loved was: My partner, Jack, and I are currently mid-overhaul of the landscaping on our property, so my shopper's mind is consumed by outdoor furniture and various stone/concrete/material finishes.
An unforgettable place I visited was: Despite being lucky enough that my work has taken me all over the world, I'll forever cherish memories from our trips to visit the farms and tannery right here in New Zealand. Waking up before dawn in the frigid cold to track a pod of deer across multiple council lines in Timaru and Lake Hawea was nothing short of breathtaking and gave me such an appreciation of the regenerative agriculture and climate-conscious farming innovations taking place in our very own backyard. I'm so proud to be part of this supply chain in some small way — the leather we use is a byproduct of the venison industry so we're diverting it from the waste cycle and creating buttery soft, luxurious handbags in the process.
The next place I'd like to go to: Back to China and Europe to rediscover my family history — my brother recently mapped out our family history and we're so excited to retrace the routes our ancestors traversed, when we can travel internationally once again.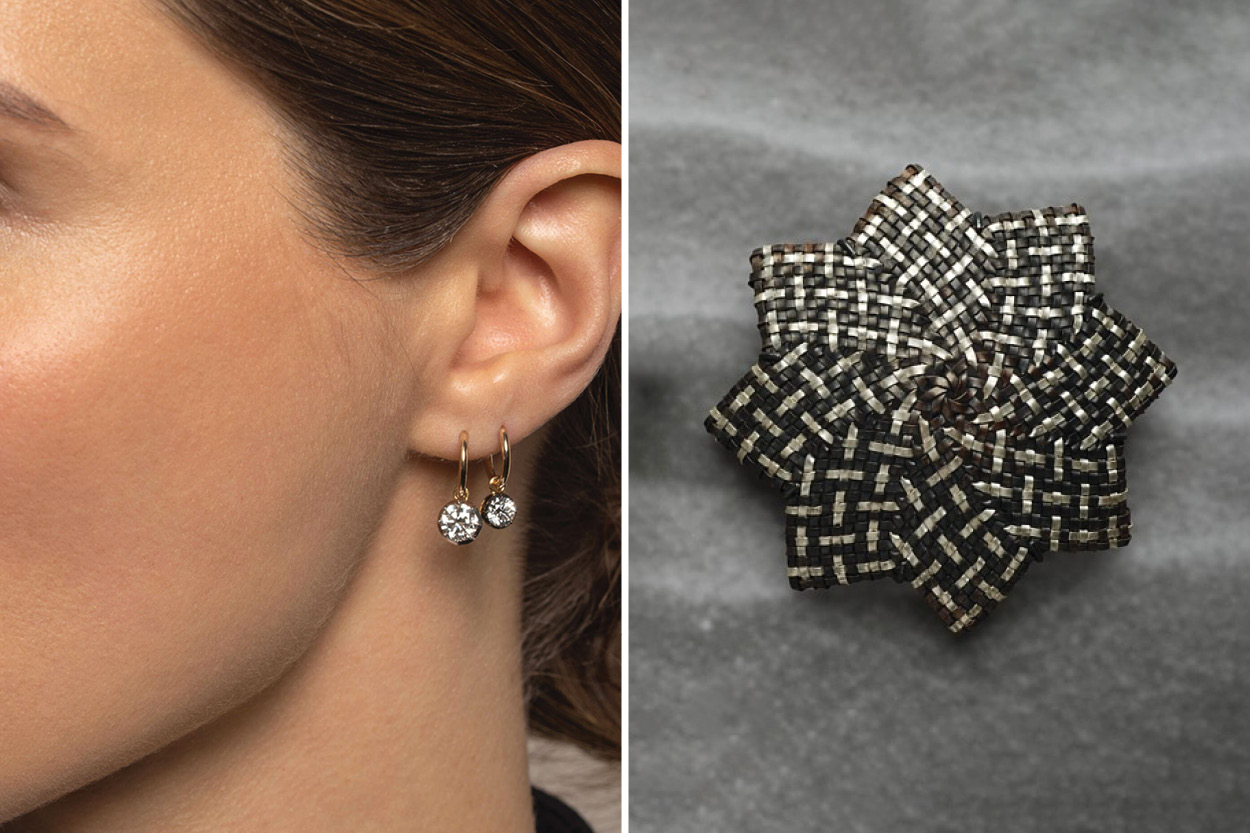 An object I would never part with is: A woven whetū brooch by artist Matthew McIntyre-Wilson (Taranaki, Nga Mahanga and Titahi). It was gifted to me by Jack and while I don't often wear it, it is an incredibly special piece and I feel so honoured to own it.
On my wish list is: A pair of Gypset earrings by Jessica McCormack. Make that anything Jessica McCormack — her pieces are so beautifully unique and have a perfectly balanced nonchalance to them.
When I was younger, I wanted to be: A Magazine Editor, Fashion Designer or a Lawyer.
I am inspired by: The fearless females that came before me, who weren't afraid to challenge the status quo, get on with the job and occupy space. My great-grandmother Vi who wore trousers in the 1920s; my grandmother who drove trucks and believed in her ability to do any job as well as anyone else; my grandparents on my dad's side who came to New Zealand from China, making huge sacrifices to give future generations a better life.
My favourite app is: Asana — this speaks to the goal-setting listmaker in me.
My guilty pleasure is: Nutella on crumpets. Can't beat a childhood favourite.
My secret talent is: Making salad dressings. It sounds simple but the transformative power of a good dressing cannot be overstated in my books.
My favourite cultural/style icon is: Penny Martin, editor of The Gentlewoman, aka my favourite magazine to ever exist.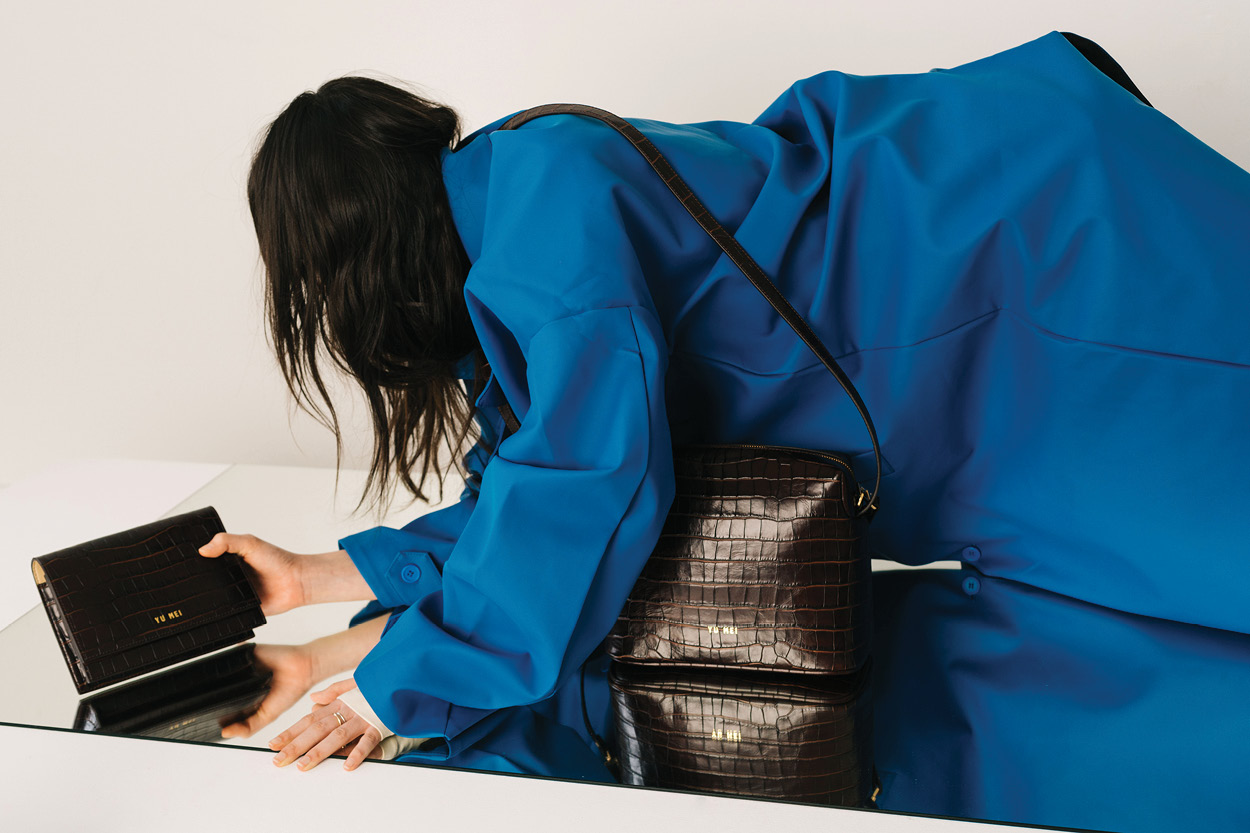 My top Yu Mei picks for the season ahead are:
1. Our new Suki Multi Strap Bag in Matisse Blue, the best colour and a perfectly minimal form.
2. The Scrunchie Vi Bag in Sunshine, to dance along to Solar Power.
3. The ever-faithful Braidy Bag in Cocoa, because you can't beat a classic.
The best book I've read in the last year is: Imagining Decolonisation — it has changed and challenged how I view the world as a citizen of Aotearoa and what it means to be living on these lands.
I can't miss an episode of: The podcast How I Built This with Guy Raz.
In my fridge you'll always find: Elysian marinated olives. Black Estate Chardonnay and assorted ingredients for the aforementioned salad dressing obsession.
I recently discovered: Commonsense organic veggie box delivery. They also do milk in glass 1L containers that they pick up the following week.
My favourite website is: Matchesfashion.com
The new Yu Mei piece I'm currently most inspired by is: Our re-release of the new, refined Georgie Bag. It's the ideal size and profile for a summer of festivals, hikes, beach wanders and everything in between.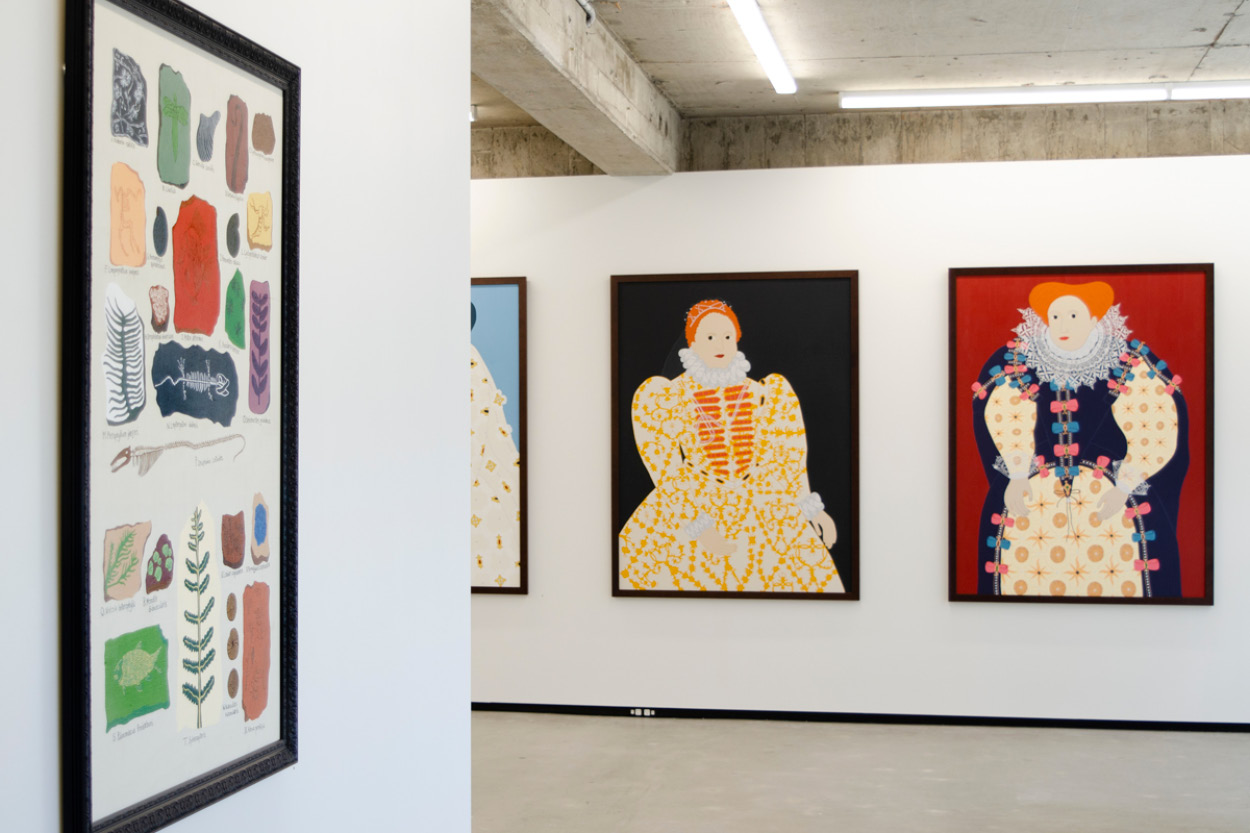 If price were not an issue, the one artist whose work I would collect is: Ayesha Green from Jhana Millers Gallery.
The podcasts I listen to are: How to Fail by Elizabeth Day, the BoF Podcast by Business of Fashion.
The best gift I ever received was: My education.
The latest music I'm loving is: Lorde's Solar Power album, Harper Finn's cover of Maybe Tomorrow and a recently-rediscovered Spotify inclusion of Now that's What I Call Music 1-50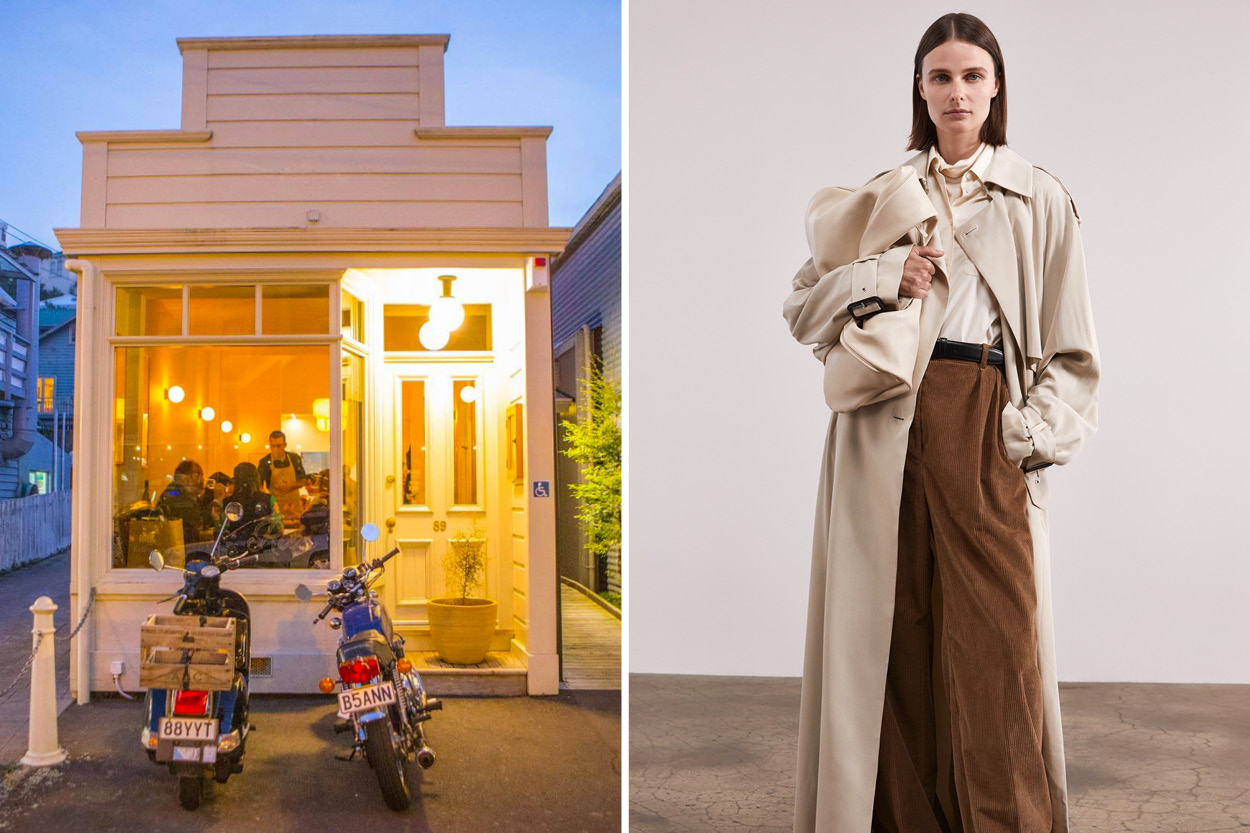 The last meal out I had that truly impressed me was: Rita in Wellington is always a treat — such care and intention in every element.
A classic piece I never tire of is: A lightweight beige trench by The Row with black leather accents. Great to throw over everything, travels well, and I know will be a wardrobe staple for years to come.
This spring/summer, I predict that everyone is going to be wearing: Button-down shirts. You heard it here first.
One of the best pieces of advice I've ever received is: No one knows what they're doing until they're doing it.