When Elle Pugh and her mother Yolande Ellis founded cashmere brand Elle + Riley in 2016, their aim was to make timeless, luxurious knitwear available for New Zealanders year-round.
Fair to say, the duo has realised this goal and the opening of their third Elle + Riley store in Commercial Bay this week solidifies their position as a go-to destination for cashmere lovers.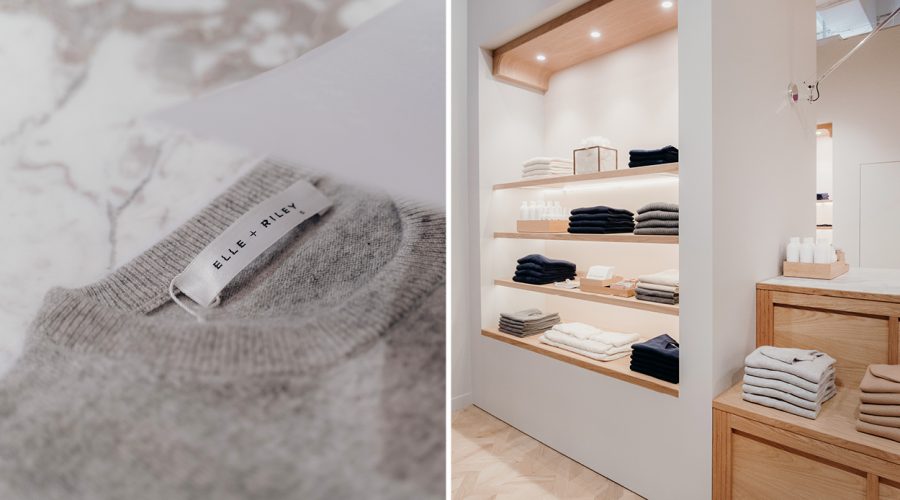 Following the success of Elle + Riley's Ponsonby and Queenstown boutiques, plus a loyal online following, Pugh says opening in the exciting new CBD precinct was a no-brainer.
"We chose Commercial Bay because we truly feel the centre is going to be the hub of Auckland City," she says. "The time and care that has been put into curating an incredible mix of retail and food brands is unparalleled and we were thrilled to be given the opportunity to be part of it."
Having previously tapped the skills of Katie Lockhart for their Queenstown store, Pugh and Ellis worked with the renowned interior specialist again for Commercial Bay, to create a similarly luxurious look and feel.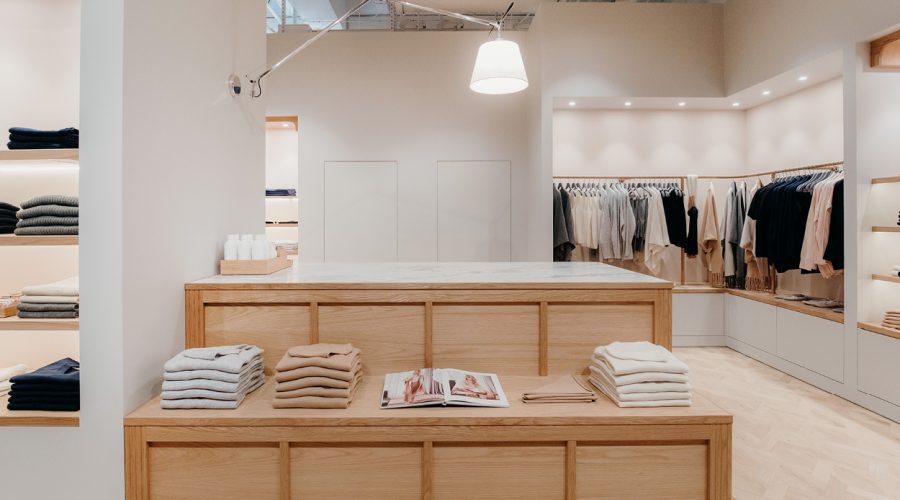 Built-in shelving offers a sense of permanence and solidity, while the restrained palette makes the store a serene destination within the varied and exciting retail offering of Commercial Bay.
"As cashmere is a timeless heritage product, the space needed to feel calm and welcoming," explains Pugh, "with the warmth that cashmere offers."