Designer Jordan Gibson founded Auckland-based streetwear favourite Checks Downtown in 2017, and the unisex label specialises in streetwear silhouettes that have an irreverent sensibility, while still prioritising lush fabrications and impeccable fit.
Having initially opened in a downstairs space on High Street, Checks has been welcoming customers to its eye-catching orange store at 84 Pitt Street since July 2020, frontage that is certainly in keeping with the brand's colourful shades and prints.
Fans of the brand (of which there are many) gravitate towards it for more than just the tangible clothing aspect — Gibson has succeeded in creating a community around Checks that goes beyond sales, with a highly engaged social media presence and regular involvement in collaborative food, music and charity events.
We knew this tastemaker would have some good recommendations, so read on to learn more about the man behind the brand.
What I do for a job described in one sentence: Founder of Checks Downtown, Auckland-based unisex clothing brand, and spinner of many plates.
My personal style can be defined by: Colour, texture, a bit of risk-taking with a mix of references from different eras. Lately, it's also been very comfortable.
The last thing I bought and loved was: A custom signet ring from my friend Frank Silver, it has a classic chunky shape with a beaten texture on the top and sides for a contemporary twist. I don't really shop much so jewellery has become a bit of a new obsession!
An unforgettable place I visited was: Tonga, just incredibly beautiful. Swimming with whales was a particularly special experience. I'm dreaming of visiting Rarotonga with the Cook Islands bubble opening.
On my wish list is: My obsession with textures means that 90 percent of my footwear is suede, and in this city, I really need something waterproof. Salomons? Boots? HELP!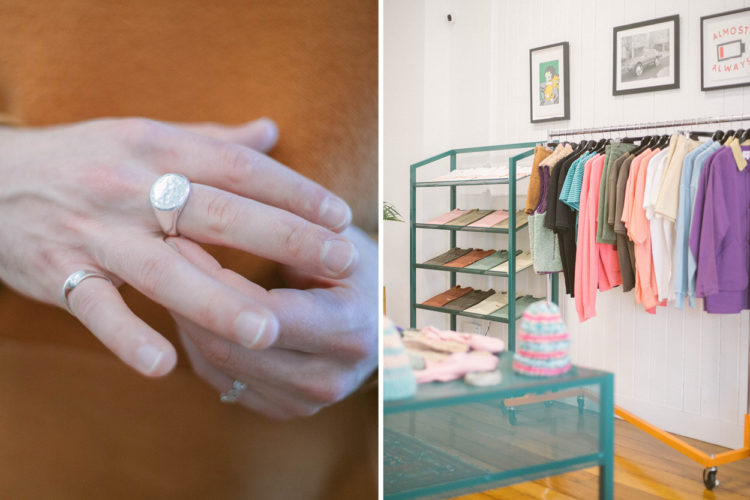 When I was younger, I wanted to be: Without really realising it was a career path, a clothing designer, I'm a pretty singular focus kind of person and can't apply myself to something I don't love. So I'm pretty happy it worked out.
My guilty pleasure is: Dining out, the diet tends to go out the window when I'm enjoying a night amongst friends.
My secret talent is: I make a really good vegetarian curry. I'm a bit of an anxious host but do enjoy sharing this with others.
My style / favourite cultural icon is: Jason Dill, the way he mixes styles and adds a toughness to finer garments appeals to me.
The best book I've read in the last year is: The Best of Me, by David Sedaris.
I can't miss an episode of: Right now, RuPaul's Drag Race Down Under.
My morning routine is: Coffee, gym, get to work early, coffee, check for urgent emails, catch up with the team on how their work is tracking.
In my fridge you'll always find: I generally cook a big meal we can enjoy throughout the week so probably whatever has been prepared the night before.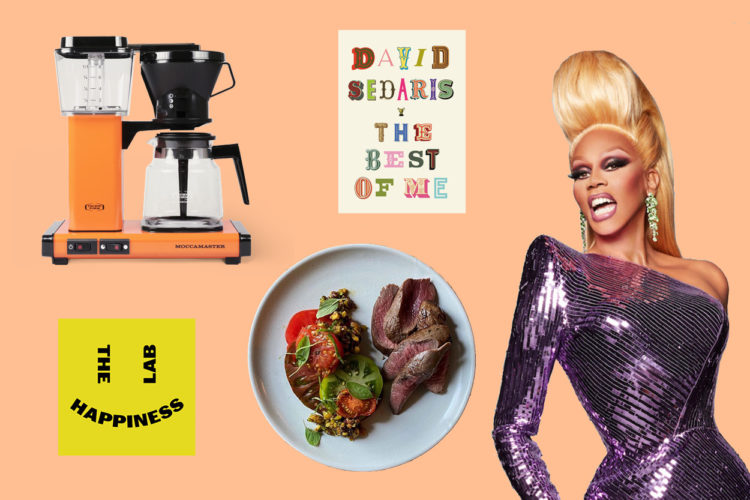 I recently discovered: A broader musical interest — folk, jazz, disco, bossa nova, afro boogie, what have I been doing all this time!
A gadget I can't do without is: Our orange Moccamaster at the studio.
The last meal out I had that truly impressed me was: My 30th birthday dinner at Cazador, the food never disappoints me there. That secret recipe chocolate mousse!
The podcasts I listen to are: Throwing Fits, Switched on Pop, Popcast, The Happiness Lab, Slow Burn.
The best gift I ever received was: This year was really great, I spent the weekend on Waiheke Island with my beautiful girlfriend. She gifted me a trip to the Queen Charlotte Sound to see family friends whom I love dearly. Along with a Japanese kitchen knife, I have been enjoying putting that to good use lately!
The grooming product I can't live without is: Kiehl's SPF 15 moisturising lotion.
The last music I downloaded was: HAIM, Women in Music pt. III.
If I wasn't doing what I am, I would be: Maybe opening a restaurant, I seem to enjoy back-breakingly hard work…
I have a collection of: Lots of things: belts, socks, pins, bandanas, hats, tote bags. The list could go on.
My favourite way to unwind is: Arriving home to my cat, she's always happy to see me.
One of the best pieces of advice I've ever received is: Fall in love with the process.