For those who are wondering, the nostalgia trend isn't going anywhere fast. Over the past few months, we've seen a plethora of esteemed brands pay homage to the cult designs of yesteryear, but there's one, in particular, that's long caught our eye — and it's now more accessible than ever before. New to Workshop's impressive repertoire is BY FAR, the Australian-European accessories brand encouraging us to take style cues from the days of old.
Founded by twins Valentina Bezuhanova and Sabina Gyosheva and their best friend Denitsa Bumbarova, By Far is a brand that oozes a very particular kind of 'cool girl' style. The creative trio are continuously inspired by the late 80's, 90's and 2000's, and so all of the shoes and bags have been designed with a fun, comfortable and festive aesthetic in mind.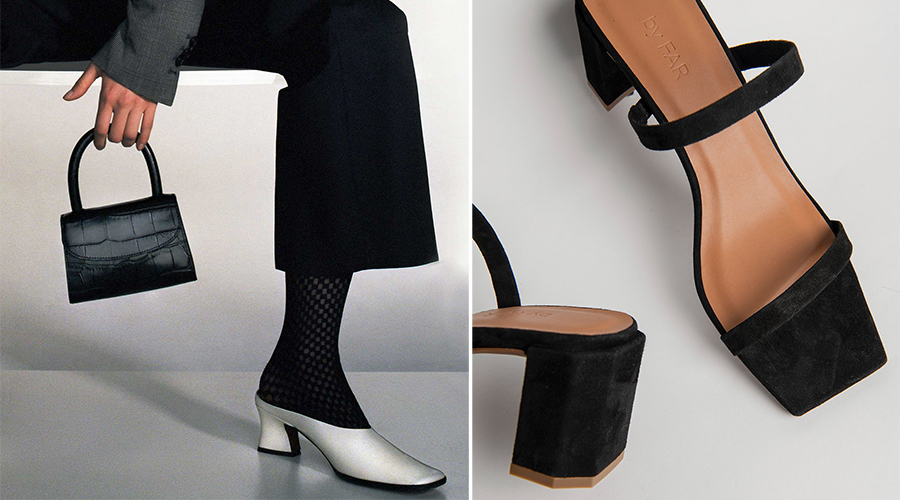 From strappy sandals and circular block heels to the classic baguette bags, the entire range covers a variety of alluring accessories that both feel at once nostalgic and inherently contemporary. Take the Mini Croco bag, for example, which sees a quaint top handle bag crafted from glossy croc-embossed leather, or the Tanya sandal, a barely-there classic that forever remains at the forefront of the fashion scene.
The arrival of By Far to Workshop marks another step forward in our love for all things of the past. Suffice to say, we'll be sporting its enticing selection of accessories long after future trends have been and gone.