Founded by best friends Edwina Forest and Adrian Norris in 2008, Australian fashion brand Aje has since grown a dedicated and substantial following for its signature voluminous silhouettes, bespoke prints and natural fabrics. The Sydney-based duo opened their second standalone New Zealand store in Commercial Bay last year, and here they share their current influences and style predictions.
My personal style can be defined by:
Edwina: A cacophony of contradictions; feminine with a masculine edge, classic with a unique twist, considered with a strong air of nonchalance.
Adrian: Relaxed, but with a lot of fashion. Kind of surfer x fashionista x tradie x athlete. I'm a bit confused at the moment.
The last thing I bought and loved was:
Edwina: A purchase for me is either spontaneous and instinctual or supremely considered hence I rarely suffer from buyer's remorse.
Adrian: My Citrine aura clearing bracelet.
My top picks for the season ahead are:
Edwina: Anything from our Resort 22 collection but I'm particularly excited by our sunglass collaboration with Local Supply. I have an intense sunglass obsession and these were beyond fun to create.
Adrian: Colour, colour and more colour!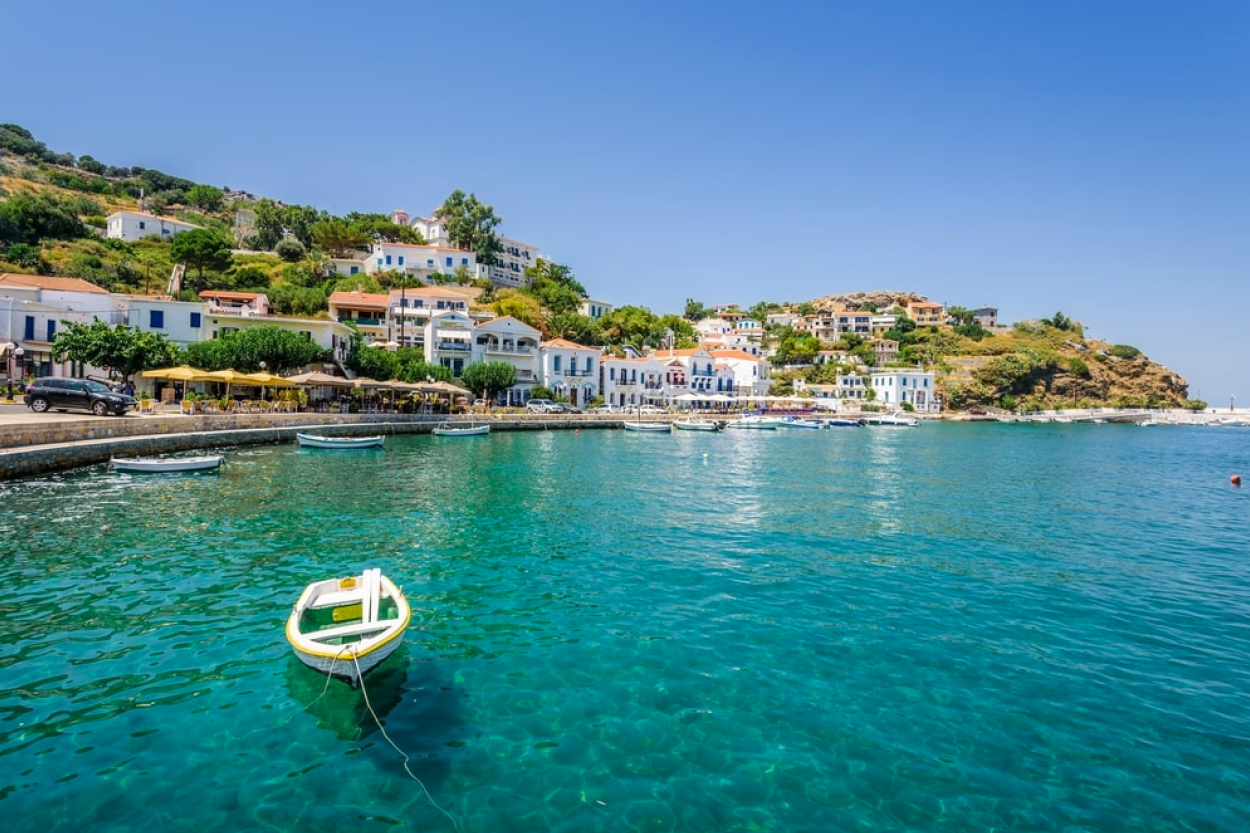 An unforgettable place I visited was:
Edwina: La Colombe d'Or, Saint-Paul de Vence, France.
Adrian: Ikaria in Greece.
The next place I'd like to go to:
Edwina: Desperate to be back in France.
Adrian: I can't wait to be back in Italy and Greece during the summer.
An object I would never part with is:
Edwina: My wedding and engagement rings.
Adrian: My grandmother's silver necklace.
On my wish list is:
Edwina: No longer a wish, now a reality — a very special birthday gift from my husband, my dream watch.
Adrian: A new car.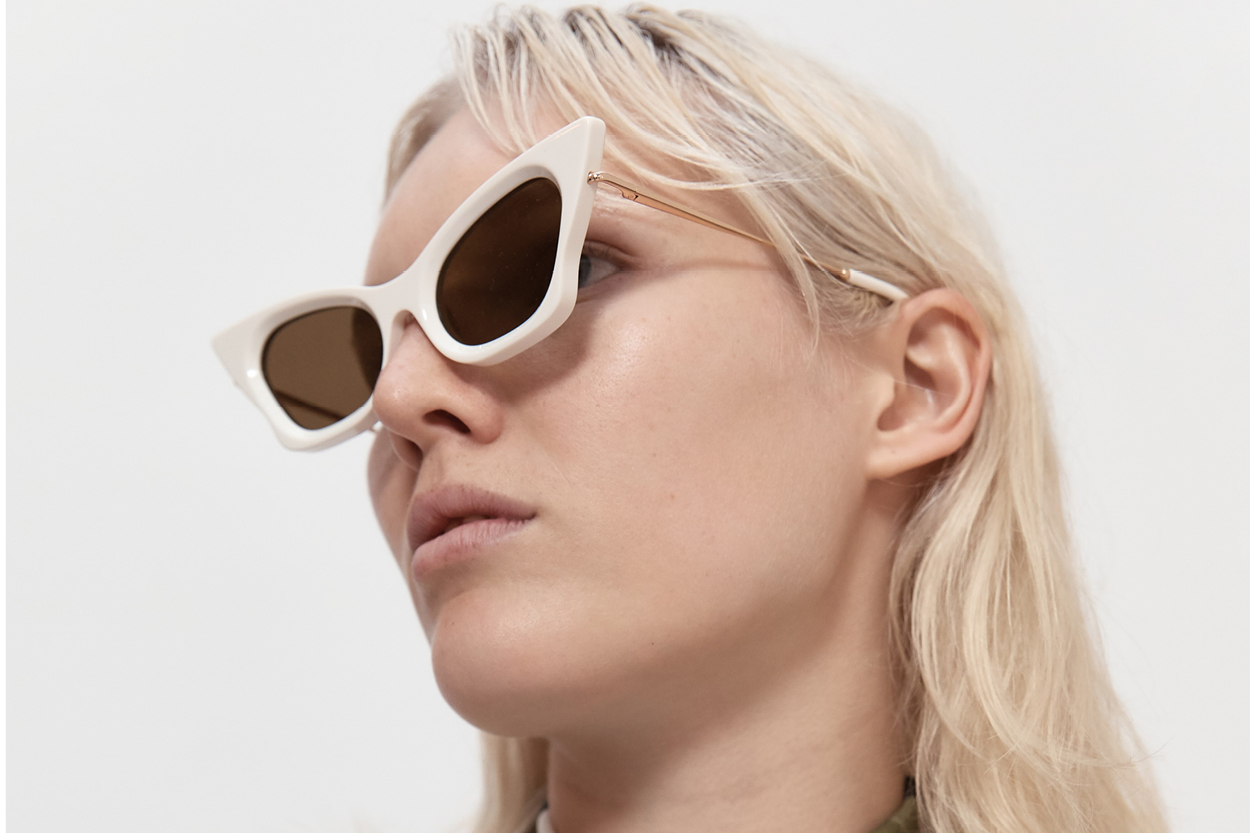 When I was younger, I wanted to be:
Edwina: Many things — A movie star, a TV presenter, an artist, but ultimately a fashion designer. I followed a convoluted path, but I got there.
Adrian: An artist.
I am inspired by:
Edwina: Beauty. Spontaneity. Magic. My daughter's laugh.
Adrian: The incredible women around me.
My favourite app is:
Edwina: Insight Timer. I would be lost without Sarah Blondin's gentle wisdom.
Adrian: Calm.
My guilty pleasure is:
Edwina: Bathing. I could, and often do bathe for hours.
Adrian: Exercising too much.
My secret talent is:
Edwina: Floral arrangements. I'm certain I was a florist in a past life.
Adrian: Cooking.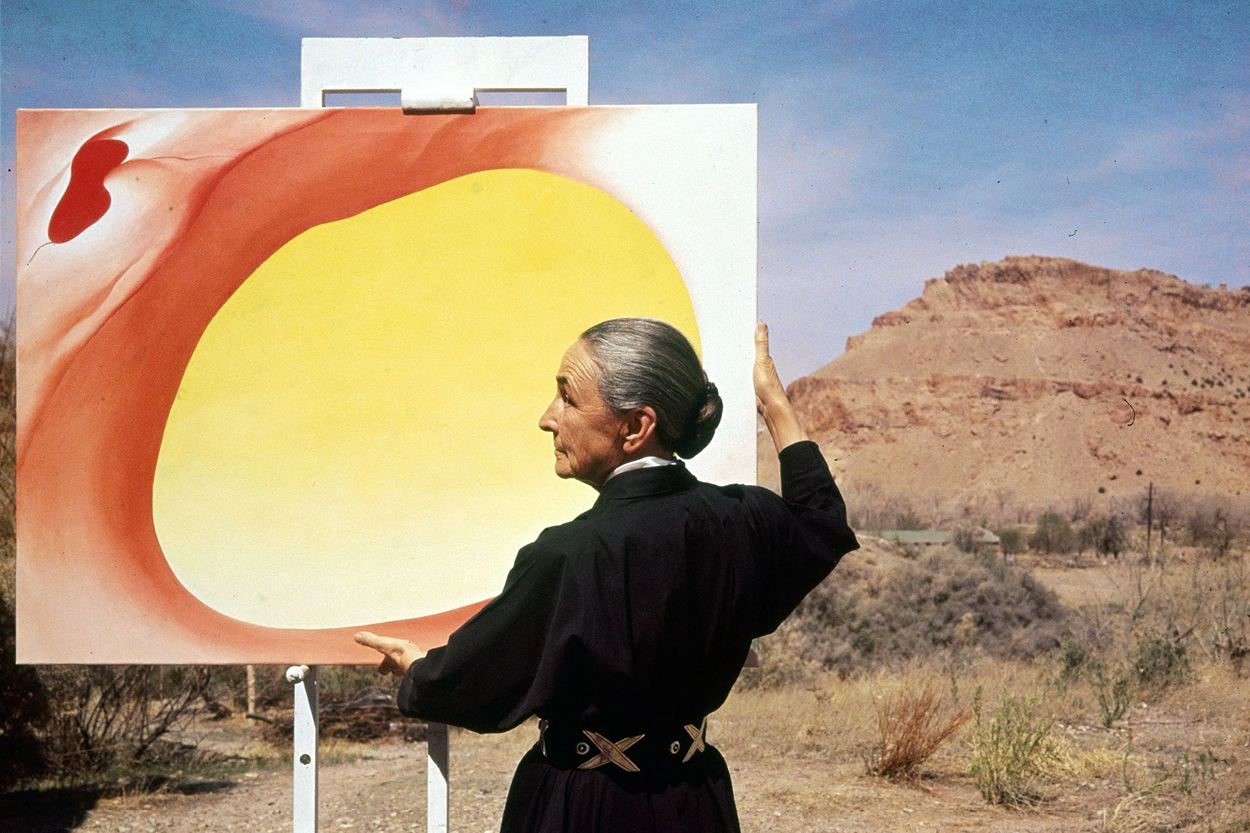 My favourite cultural/style icon is:
Edwina: Two spring to mind, both of whom have inspired an Aje collection — Georgia O'Keeffe and Wendy Whiteley.
The best book I've read in the last year is:
Edwina: I was quite spellbound by Anastasia by Vladamir Megré. The first in a series of nine.
Adrian: The Song of Achilles by Madeline Miller, an adaptation of Homer's Iliad.
I can't miss an episode of:
Edwina: I'm not a TV watcher but like most, I got very hooked on The Handmaid's Tale although certain similarities to what is happening in the world right now, made watching quite painful.
Adrian: Grand Designs.
In my fridge you'll always find:
Edwina: Raw milk.
Adrian: Goat kefir.
I recently discovered:
Edwina: Platform slides. I've always been such a heel and boot girl, but they are supremely comfortable.
Adrian: Podcasts (I know, I know very late to the party).
A classic piece I never tire of is:
Edwina: A white linen long line Aje blazer with raw edges and an open back.
Adrian: My perfect white tees that my supplier makes specifically for me.
My favourite website is:
Edwina: With equal amounts of love — Business of Fashion and Vogue Runway.
Adrian: Jamesedition.com for the dreaming.
If price were not an issue, the one artist whose work I would collect is:
Edwina: Cy Twombly.
Adrian: Brett Whiteley.
The last meal out I had that truly impressed me was:
Edwina: It's been too long to recall but my husband's culinary prowess since lockdown has moved from great to extraordinary so I am loving dining at home. However, I will always harbour the fondest memories of every meal ever eaten at Fratelli Paradiso, and Dear Saint Eloise, both local favourites.
Adrian: I haven't eaten out in a long time! Currently loving cooking for my family though.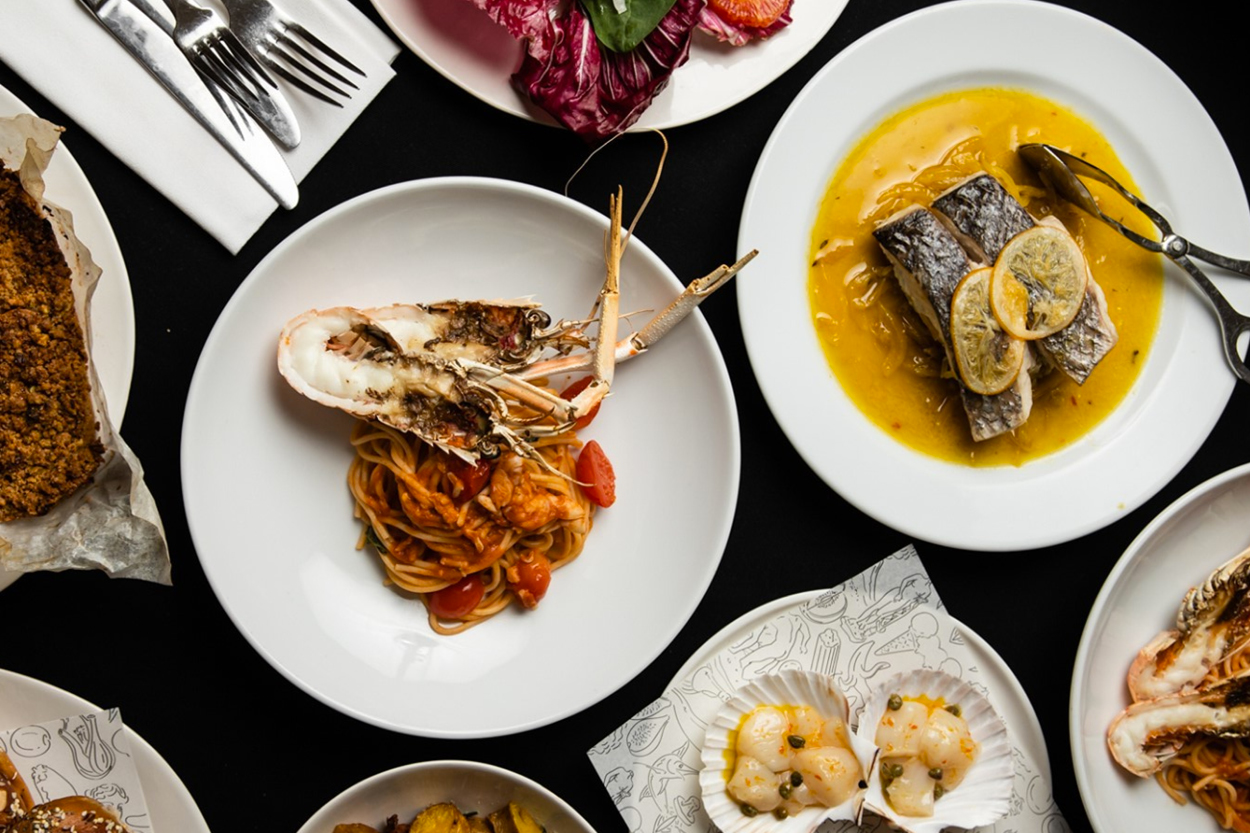 The podcasts I listen to are:
Adrian: Weird! I'm obsessed with Missing Panther at the moment.
The best gift I ever received was:
Edwina: My husband and my daughter.
Adrian: My family.
The latest music I'm loving is:
Edwina: Astrud Gilberto.
One of the best pieces of advice I've ever received is:
Edwina: "Live by your own rules."
Adrian: "Don't be an architect — you'll forever be designing your dream home but never end up living in it!" (I also wanted to be an architect.)
The new piece I'm currently most inspired by is:
Edwina: The hot pink ruffle mini dress from our Resort 22 collection.
Adrian: All the prints and colours from Aje Resort Collection!
This summer, I predict that everyone is going to be wearing
Both: Aje (of course!)