The skin is the body's largest organ, and for a year-round effervescent complexion, we have to remain one step ahead of the seasons to give our skin the love it needs (and deserves). Any temperature changes will stress out the skin's microbiome, and potentially comprimise the barrier's integrity, meaning that when winter comes around, summer products should be replaced with those more tailored to the conditions. Generally speaking, colder climates lead to drier complexions, which is why we need to be thinking about products and treatments that nourish and feed our skin.
To make the transition to your winter routine more manageable, we've rounded up the best products, treatments and rituals to have in your arsenal for the cold months ahead.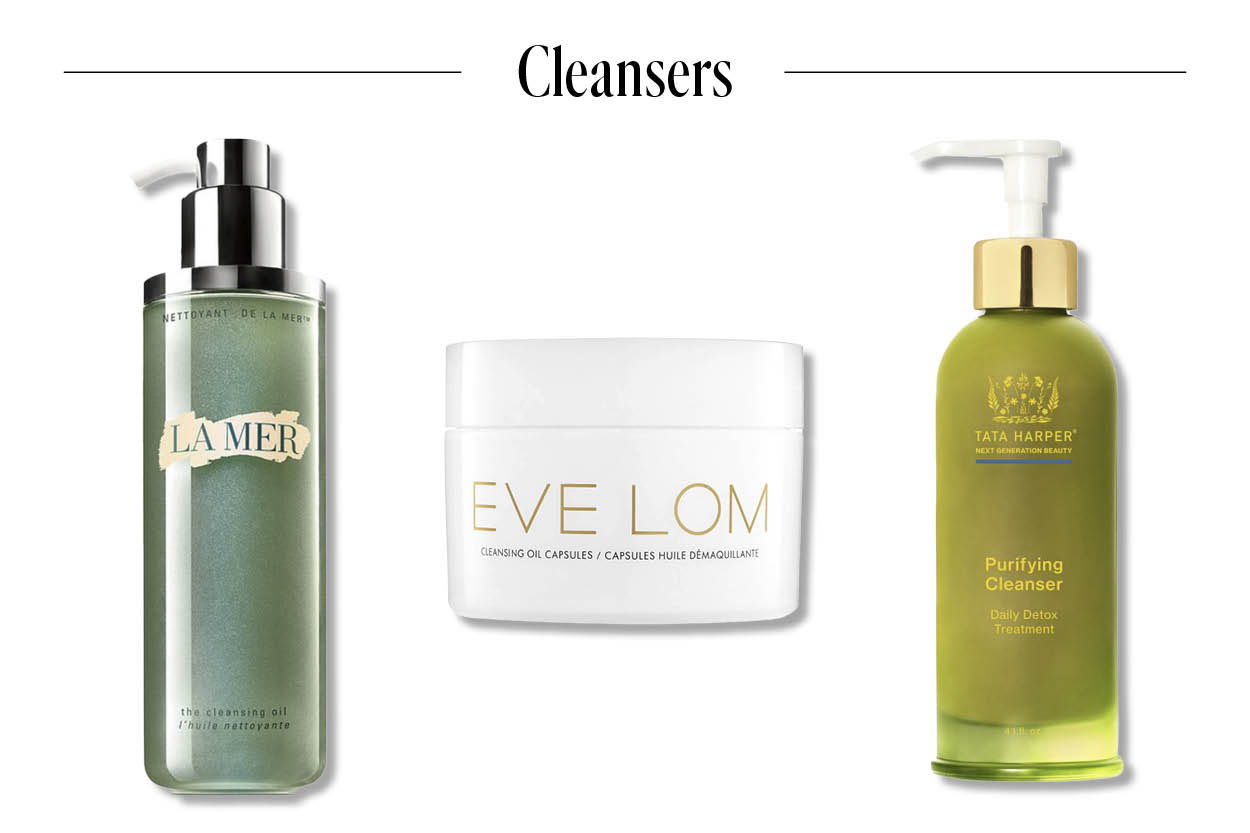 La Mer The Cleansing Oil
While La Mer delivers a certain pedigree that makes it stand out in the highly-saturated world of beauty, the claims that support this cleansing oil make it all worth it. Oils are marvellous for winter skin as they work to nourish the barrier rather than stripping it back.
Eve Lom Oil Cleansing Capsules
Eve Lom's hero formula has had a chic update, designed with the best makeup- and toxin-removing (but still nourishing) properties. Plus, this new innovative capsule form makes for the ultimate travel companion to melt away the winter day.
Tata Harper Purifying Gel Cleanser
Created to purify imperfections and fight free radicals with an anti-pollution effect while still allowing the skin to retain its natural moisture, this is the go-to for a little extra boost. For the most potent winter routine, practice double-cleansing in the evening, using one of the aforementioned oils as your first step, followed by Tata Harper.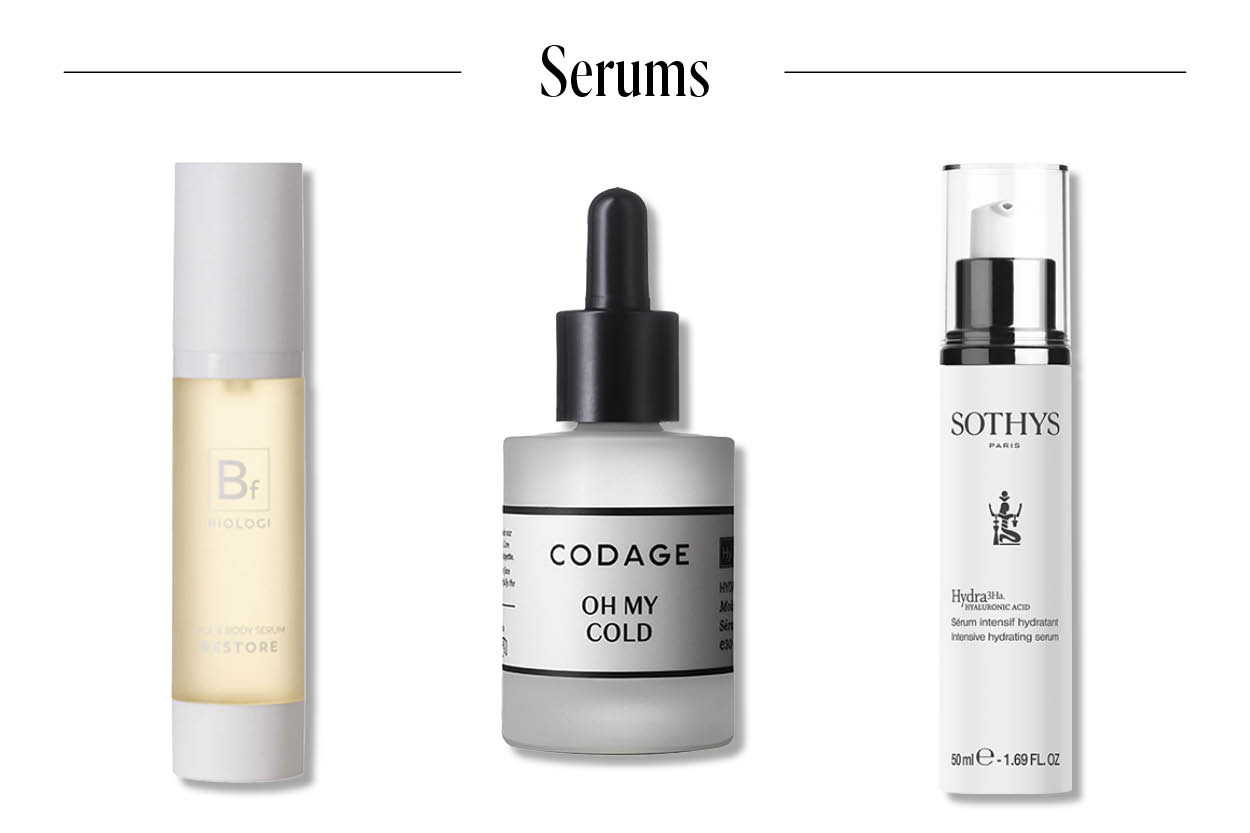 Biologi Restore Face & Body Serum
A newfound favourite for the Denizen team, this multi-use serum makes nourishment easy. Using a small list of natural ingredients, this serum is as hydrating in winter as it is soothing in summer.
Codage Oh My Cold Serum
Codage's signature serums are what has drawn the brand such acclaim, and the forward-thinking minds have developed a drop for every season. Oh My Cold acts as the nourishing, protective layer your skin craves.
Sothy's Intensive Hydrating Serum
Sothy's Paris has the most intensive answer when your skin is craving an extra hit of hydration. For a city that knows cold climates, hyaluronic acid in its most accessible form is always essential.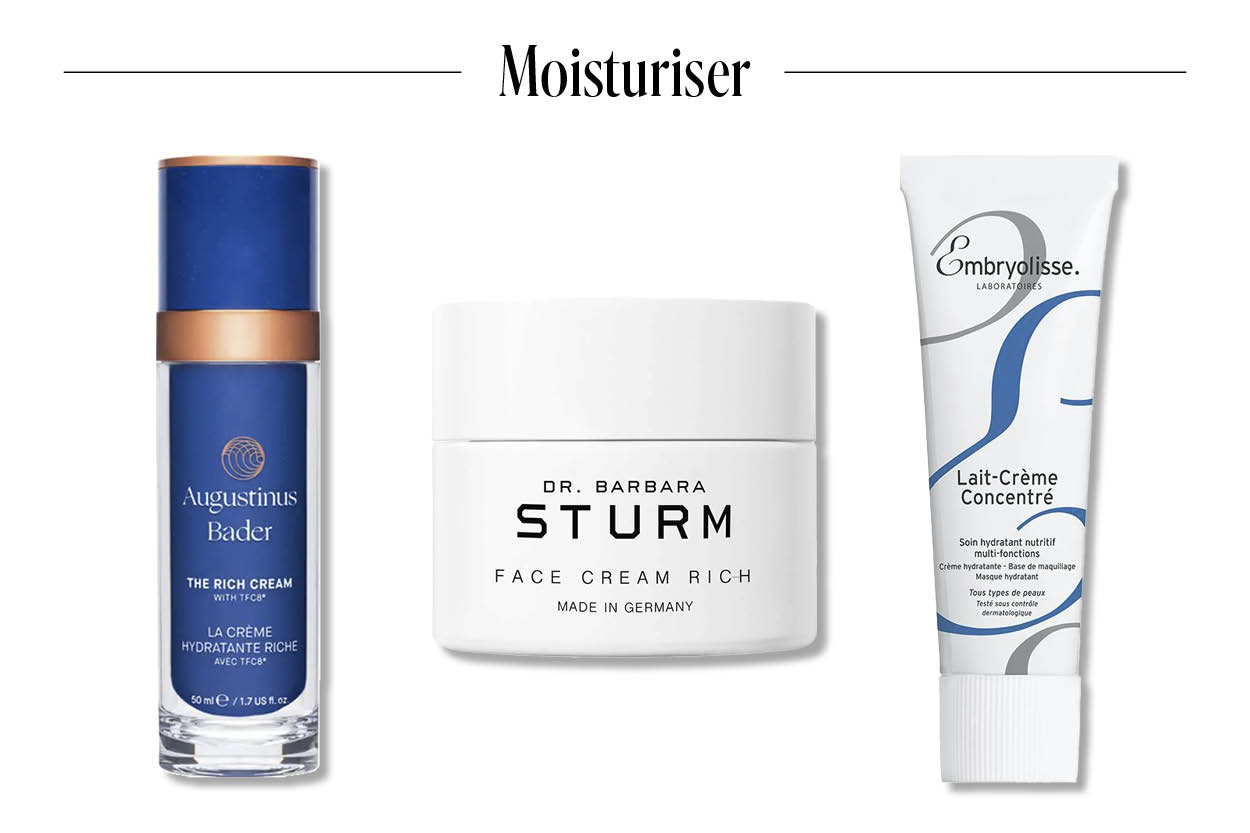 Augustinus Bader The Rich Cream
The Rich Cream is an ultra-luxurious, intensely nourishing moisturiser perfect for the harsh winter elements. Designed as a further step to the brand's acclaimed 'The Cream', it's an essential in our beauty cabinets for this time of year and is the perfect thing to add to your night-time routine.
Dr. Barbara Sturm Face Cream Rich
These coveted German beauty products are truly worth their weight in gold. This intensely moisturising product harnesses the healing power of Purslane (a natural ingredient that contains powerful antioxidants) to smooth and strengthen, making it perfect for the winter months.
Embryolisse Lait-Crème Concentré
This cult-favourite French beauty product is the ultimate in a low maintenance beauty routine, making it the perfect addition to any beauty duffle for mid-year holidays. Acting as a mask, moisturiser and primer, this 24-hour miracle cream is a must to enhance your winter skin.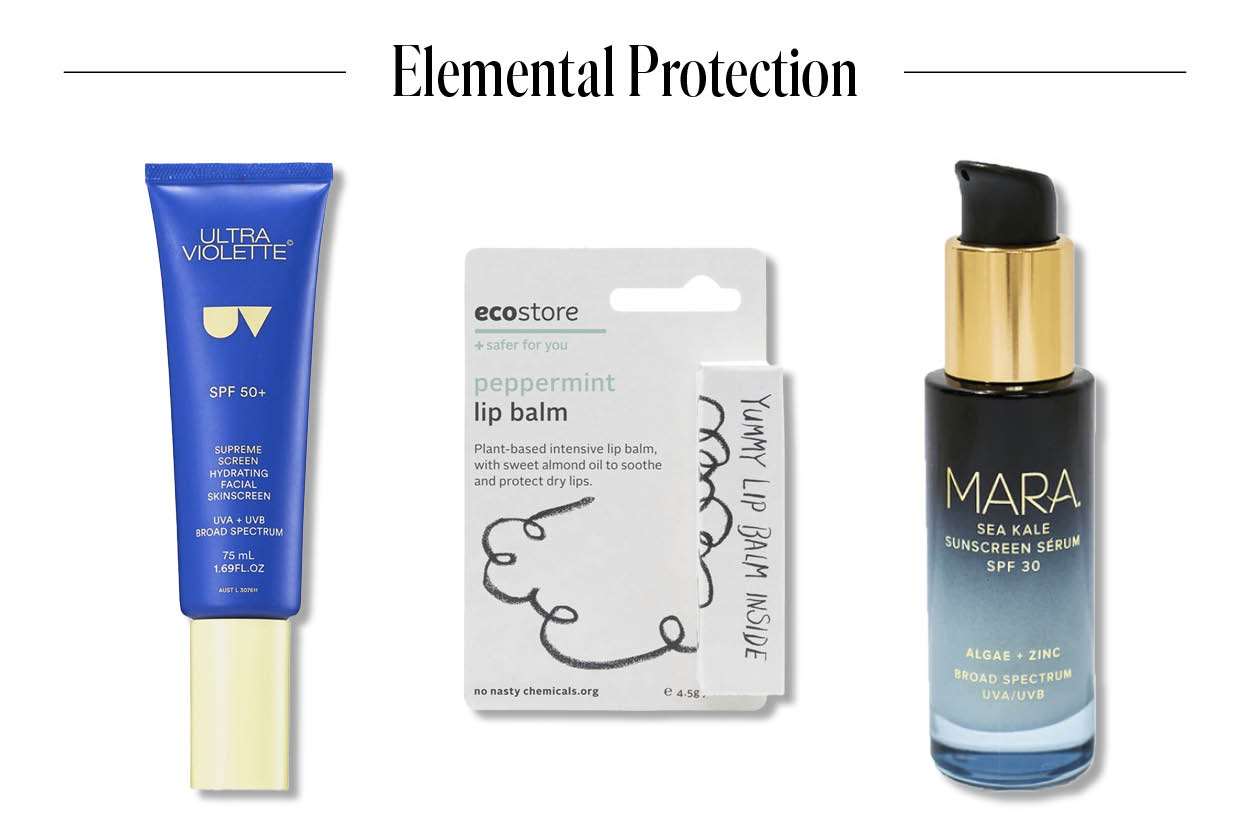 Ultra Violette Supreme Screen SPF 50+
In all its extremities, winter calls for SPF — especially when spending days in the snow. Through these months (with the warm sun no longer beating down upon us) sun protection is often disregarded, but it is actually over this time that our skin (already stressed) is at its most vulnerable. This addition to Ultra Violette's coveted collection is all about moisturising and provides the skin with all the nourishment it needs.
Mara Algae + Zinc Sea Kale Sunscreen Sérum
Found on Inès Store, the go-to for beauty enthusiasts in the know, this sunscreen serum brings together the dualities of intense protection and concentrated hydration, with the beneficially added zinc and marine algae to act as a form of aftercare (for those days we sometimes forget).
Ecostore Peppermint Lip Balm
When gliding down the slopes, the lips are often the first place to bear the brunt of the conditions. Chapped lips are abundant throughout the season and need the most intensive moisture treatments. This simple balm from Ecostore is a Denizen favourite, as it's made without petroleum or any other harsh additives, just pure beeswax.

LED Light Bootcamp at East Day Spa
Emerging scientific literature speaks to the benefits of year-round LED light usage. Individually targeted towards your own skin concerns, this treatment is the perfect thing to boost your winter complexion and offer som much-needed strength to your barrier. And if you want to get the most from LED light, you really need to do two-to-three sessions per week over a period of time. Helping us get the perfect LED regime locked in for winter is East Day Spa, who offer a consistent 28-day programme promising astonishing results.
Codage Hydration Facial at Spring Ponsonby
Even though you might be adding a raft of moisturising treatments to your skincare at home, sometimes you need an extra (professional) boost. Enter Spring Spa's Codage Hydration Facial. Including an enzyme peel that gently stimulates cell renewal to restore radiance and enhances vitality, this exquisite facial has become our go-to winter treatment.
The Ultimate Haute Couture Facial at The Spa at Park Hyatt
If you're looking for a facial that offers immediate results and intensive actives, look no further than this exceptional offering from The Spa at Park Hyatt. A highly personalised treatment that uses Linda Meredith products combined with algae-derived V-Tox (the natural alternative to anti-ageing injectables), oxygen is infused to feed the skin and to stimulate its natural metabolic process and production of collagen.
Sothys Bespoke Facial at Sofitel Spa, Wynyard Quarter
A considered, individualised philosophy underpins this luxurious one hour and fifteen-minute experience and allows you to get the most effective treatment for your winter skin. Designed to offer precisely the kind of attention your skin needs, both relaxation and effectiveness go hand-in-hand as Sothys' excellent products work their magic, with no two appointments the same. We recommend seeing therapist Jenny Natividad for this service, as her knowledge and expertise will make it all the more worthwhile.
While much can be said about the products and treatments you harness this winter, daily healthy habits will be what ultimately lend themselves to nourished skin. Hydration, as always, is key, and while the weather doesn't leave you constantly thirsty, it remains just as important to keep drinking your water. Daily doses of collagen support the skin barrier through this time, too, allowing you a buffer to still enjoy the splendours of this season without sacrificing radiance.