While the official start of winter may not be for a couple of weeks, we dare say the weather outside begs to differ. Dreary days and chilly nights call for some serious self-care, and we can safely say we'll be making a beeline for Spring Spa to experience its luxurious new Augustinus Bader Methode facial.
Using the cult brand's pioneering (and award-winning) products, this facial is both relaxing and restoring, while boasting some seriously excellent results. Founded by leading stem cell and biomedical scientist Professor Augustinus Bader, the eponymous skincare brand is formulated to help support the body's natural renewal processes.
The central science is the revolutionary TFC8®, or Trigger Factor Complex, which is composed of natural amino acids, high-grade vitamins and synthesized molecules naturally found in skin. It works to assist the skin in creating its own renewed cells, promoting skin that looks and feels healthier, firmer, stronger and more even.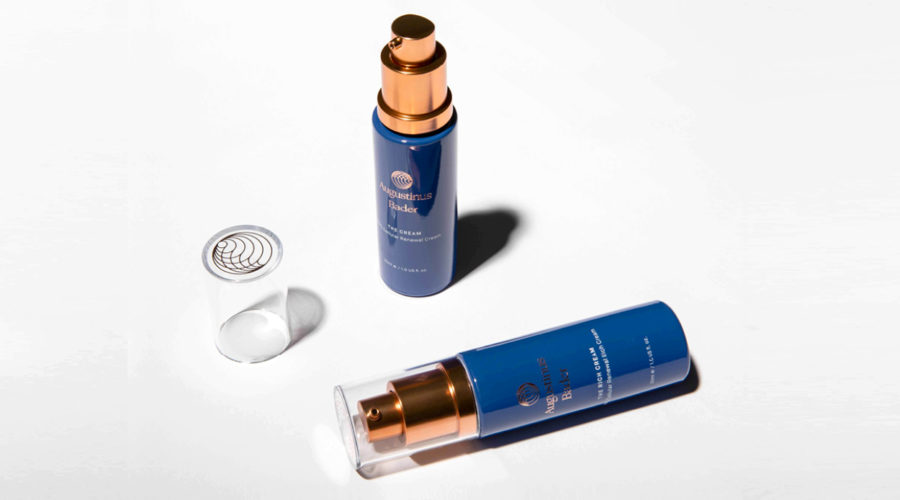 Spring Spa's new facial makes use of the brand's products from start to finish. It begins with a double cleanse using The Cleansing Balm and The Cleansing Gel, followed by an LED light session during which an ache-erasing hand and arm massage is carried out. A layer of The Body Cream or The Body Oil will leave the limbs moisturised.
Next, it's the Augustinus Bader Methode, which is the hero component of this incredible facial. This is a technique that refers to a special fascia release massage that helps to relax the facial tissue, which in turn enables the muscle layer to create more collagen. The Rich Cream is used with this massage, and together they help to stimulate collagen production both topically and inside the skin itself.
Following this is an intensive hydration mask, using warm Gua Sha to help the product absorb even further into the face, and skin is then toned using The Essence and finished using The Rich Cream for the eyes, The Cream for the face and The Lip Balm for the lips.
Recommended for all skin types (Augustinus Bader products are clinically proven to reduce the appearance of fine lines, wrinkles and uneven pigmentation), this facial is sure to have you leaving any winter doldrums behind for longer than the duration of the treatment, thanks to the glow it will bestow.