Ingestible beauty is hardly a new concept — powders, supplements and gummies have been around for quite some time now, with many coming and going as fast as they burst onto the scene. However, there's one supplement, in particular, that seems to be delivering on its claims — collagen. But probably, like us, you're a little confused about how it actually works, if it does work, who can take it and how to take it. Clinically proven to deliver results — think stronger nails, rejuvenated hair and plump skin (increased dermal thickness by 83 percent and skin hydration by up to 91 percent) — it's also a common misconception that all collagens are created equal. To clear up the confusion, we speak with Julia Matthews, founder of Two Islands — a New Zealand company that produces a very popular range of Protein Powders and Collagen Beauty Powders.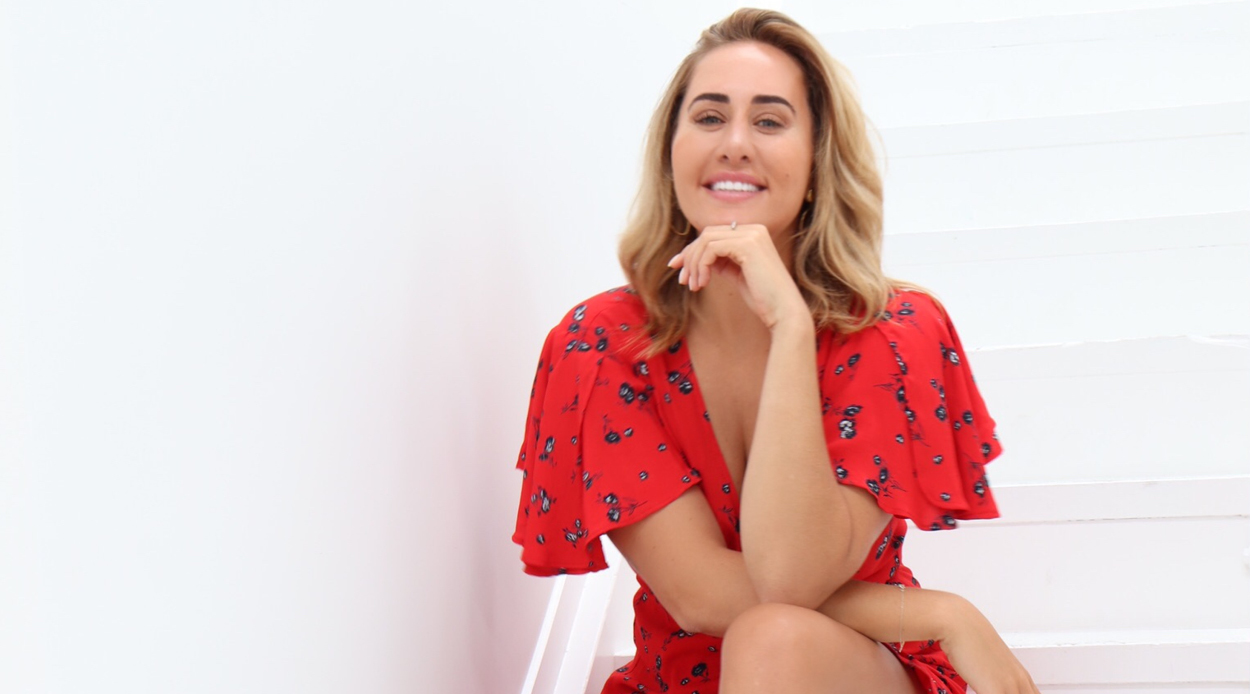 What exactly is collagen?
It's the most abundant protein found in the human body. Think of it as a type of 'glue' that holds our skin, hair, nails, ligaments, cartilage and tendons together, providing it with the support, strength and flexibility that it needs. As we age, our bodies have less ability to produce collagen – with production dropping by 1% each year — and a total 30-50% total loss in women post-menopause. Additional factors such as smoking, stress, sun exposure and poor diet can also contribute to a loss of collagen and essentially speed up the appearance of ageing. Two Islands collagen is sustainably sourced French marine collagen that is a by-product of the fishing industry and would otherwise go to waste.
How does it work?
Hydrolysed collagen, also known as collagen peptides (what Two Islands Collagen Beauty Powder is made from) is bioavailable and simply absorbed into the bloodstream upon digestion. Hydrolyzed means that the amino acid chains have been broken down into smaller units, a process that allows the powder to dissolve in both hot and cold liquids.
What benefits can we expect to see when taking Two Islands Collagen Beauty Powder?
Many clinical studies have shown that supplementing with collagen can significantly improve the appearance of skin by improving hydration, elasticity, density and decreasing fine lines and wrinkle formation. Regular users of Two Islands Collagen Beauty Powder have commented on their stronger nails, improved hair growth (especially postpartum) and improved skin appearances such as smoothed fine lines — some even noting a vast improvement in skin issues such as eczema or acne. Other benefits are less joint pain and improved gut health.
Who benefits the most from taking collagen?
Males and females from early 20s onwards — especially those who suffer from dry skin, increase in fine lines, eczema, breakouts, brittle nails and thinning hair. There are no harmful ingredients in the collagen –— so it's safe for both pregnant and breastfeeding women, and is particularly good for those experiencing postpartum hair loss. We do recommend checking with your GP first though, just to be safe.
How quickly can we expect to start seeing results?
Some see results in as little as one week, while others may take up to one to two months. It really depends on your age, your lifestyle, and also the type of results you're looking for — nails and skin tend to see results faster than hair.
How do you recommend we take Two Islands Collagen Beauty Powder?
Two Islands Collagen Beauty Powder dissolves easily, and so it can be mixed into a variety of liquids: your morning coffee or herbal tea (it's heat-stable), smoothie or juice. It can be added to oats and even into baking. The Pineapple & Coconut flavour is a delicious way to spice up your morning water, and, lately, we've been making iced coffees and adding a scoop of either Vanilla or Unflavoured collagen powder to the mix. It's incredibly easy to incorporate into your daily routine. Collagen is an internal moisturiser so is as important — if not more — than slapping on your facial moisturiser.
How much Two Islands Collagen Beauty Powder should we be taking?
We recommend taking one 10g serving every day – consistency is key in order to see results.
What makes Two Islands different from other collagen brands?
We are high dose — each 10g serve contains over 9g of high-quality marine collagen — so you don't have to use as much of it or wait as long to see desired results, as you would with other collagen brands. We have no unnecessary fillers — for example, the ingredients in our unflavoured Collagen Beauty Powder are simply collagen peptides and Vitamin C (to help with absorption).
We're giving away a three-month subscription of Two Islands Collagen Beauty Powder, so that you can witness the magic yourself. For more information and entry, click here.
*This competition has now closed. Congratulations Jade Hurst*