Everything gets that little bit harder in winter, including maintaining healthy hair. Along with runny, red noses, cracked skin and suspect circulation, limp and lifeless hair can be caused by overexposure to bitter winds and dry, damaging air. While reaching for a beanie or a bucket hat might seem the easiest option, there are some simple tips for keeping your locks looking healthy and adding some summer bounce, even when the sky is grey.
1. Don't leave the house with wet hair
You were probably warned as a child to not go out with wet hair because you might catch a cold, well what the harbingers of health forgot to warn you about was potential damage to your hair. When wet hair is exposed to freezing temperatures it is prone to breakage so make sure that you dry your hair before leaving the house. When using the hair dryer or any heat products use a heat protection product, such as Olaplex No. 7 Bonding Oil, which works on all hair types and will increase shine, softness and colour vibrancy while protecting your hair to up to 230℃.
2. Step up your conditioning routine
Dry winter hair requires a more intense conditioning routine than in carefree summer months. Even indoor heating can take its toll, so look for a rich conditioner when the temperature drops. Moroccanoil Moisture Repair Conditioner helps restore shine to windswept styles and also can combat damage from overzealous colour treatments. Be consistent and start with a quality sulfate-free shampoo such as Moroccanoil Moisture Repair Shampoo, which cleanses hair without stripping away key moisture
3. Tackle split ends with regular trims
The killer combination of cool temperatures outside and heated indoors can leave your strands split, which is where regular trims become your style saviour. Don't fret too much if you're trying to grow out last season's lob. "If a customer is hesitant about losing length, I suggest applying Mending Infusion from mid to ends after styling," Moroccanoil educator Katelyn Weible says.
4. Swap face masks for hair masks
While conditioner is an important part of your hair care routine, winter is the time to go the distance by committing to regular hair masks. If they're good enough for your face, quite frankly they are essential for keeping your crowning glory glowing. Fellow fine hair friends should try a lighter formula, such as the Moroccanoil Weightless Hydrating Mask with deep conditioning argan oil. Those blessed with medium to thick manes can enjoy the Moroccanoil Intense Hydrating Mask, improving texture and manageability. Just consider it an extra five minutes to stop you from having to wear a hat for the week.
5. Finally invest in that satin pillow
You've seen what a cotton pillow can do to your face before gravity and moisturiser kicks in, so imagine what it's doing to your hair. Satin pillows create less friction, resulting in less breakages during your nocturnal activities.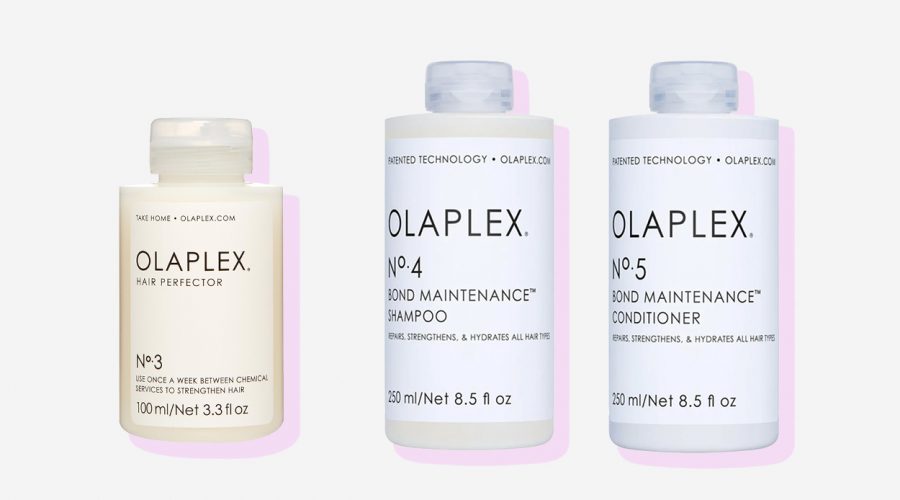 6. Give your hair a routine
Your Pilates instructor does it for your back and your personal trainer does it for your biceps, so it's only fitting that you create a routine for your hair during winter. Olaplex has constructed the 3-4-5 system that checks everything off the list, from rebuilding broken hair to keeping it hydrated. Kickstart your hair health with Olaplex No.3 Hair Perfector, leaving it on for 10 minutes before shampooing and conditioning (that's Olaplex No.4 Bond Maintenance Shampoo and No.5 Bond Maintenance Shampoo – packed with strengthening Fermented Green Tea and nourishing Avocado Oil.
Moroccanoil products are available from selected salons and online stockists. For Olaplex products visit here.