Chalk up another inspiring New Zealand success story to entrepreneur Libby Matthews who has seen her collagen supplement business Dose & Co. explode in only 18 months, thanks to the simplest of skin-saving ideas. Inspired by living in the US, Matthews developed a range of creamers for hot drinks containing premium quality collagen to help people look and feel better, and now Does & Co. is expanding from its online business into retail stores in New Zealand, Australia and the UK.
"We had no idea the brand would grow as fast as it did," Matthews says. "We launched with just two products and just over a year later we have ten products which include a retail range. Our intent with the brand is pure and simple, to help people look and feel better."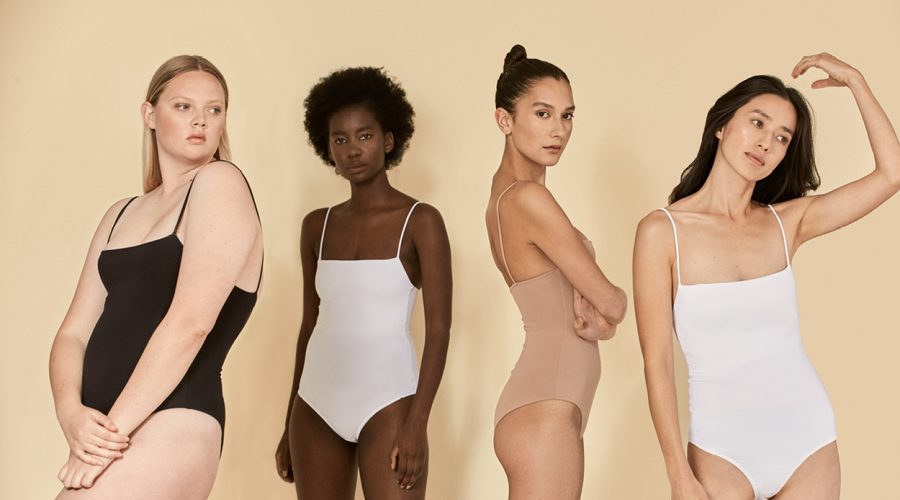 The brilliant idea for Dose & Co. started three years ago, after Matthews gave birth to her daughter and experimented with a cocktail of supplements to treat terrible postpartum hair loss. When someone suggested collagen, Matthews knew that she could improve on expensive offerings packed with sugar, while still delivering the benefits of improved hair, skin and joint health.
"Our collagen products are empowering, change people's lives, and help them get results from their postpartum hair loss, improving hair, skin, nails, gut health and joint and ligament health. Some people have had eczema or psoriasis and tried every product including antibiotics and steroid creams to help with these conditions. After using our collagen they notice results within a week."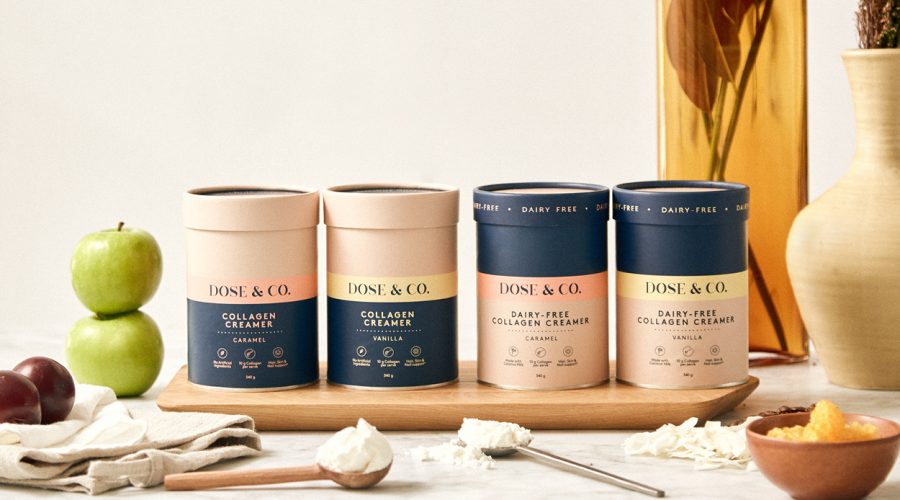 Up until now the most popular product from the Dose & Co. range has been their coffee creamers, originally only offered with a coconut milk base, but now also offered in a version made with New Zealand dairy powder. The range has grown to include a Collagen Protein Powder (a whey protein with added collagen) in Chocolate Fudge and Creamy Vanilla and a super versatile unflavoured Pure Collagen.
With business booming as Dose & Co. starts lining the shelves of selected New Zealand supermarkets, along with their successful website trade, Matthews is also committed to saving the planet while saving your skin. The company has a plastic-free policy, packaging their collagen collection in deluxe cardboard canisters.
"It didn't feel right to put these premium formulations in a plastic tub," says Matthews. "Eliminating plastics was paramount."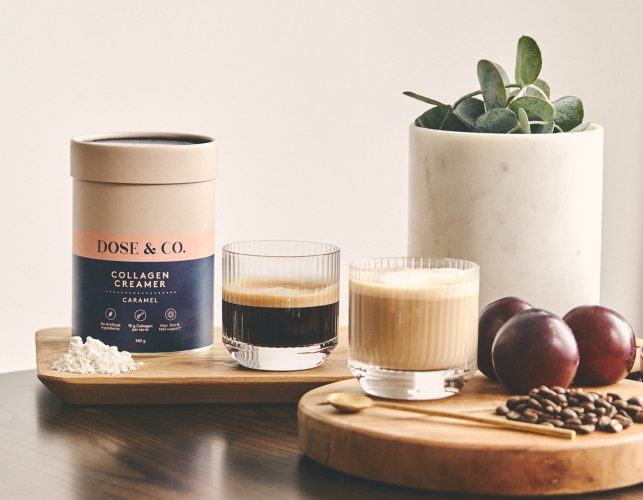 With the US market in Dose & Co.'s sights and the new range in stores, Matthews is sporting a healthy glow of anticipation.
"It's an exciting time," she says. "We've been working on these products for so long now and I can't wait for them to be released."