Terri Vinson, cosmetic chemist and biological scientist, is making waves in the cosmeceuticals world with her cruelty-free, Australian-made range, Synergie Skin. Here, she talks to us about the brand's beginnings and divulges some of her biggest beauty secrets.
How did you become a skin specialist? I began my career as a science teacher in my 20s before transitioning to an educator and formulator for an international cosmeceutical company. It wasn't until my 40s that I gained my qualifications in cosmetic chemistry, before opening a skincare clinic
in Melbourne.
Why the name 'Synergie Skin'? The name Synergie is really important to me. It's not just a buzzword, it's the science behind how everything should work harmoniously. There must be synergy between skincare,
makeup and the skin itself, and this has a lot to do with the ingredients used in products.
What is Synergie Skin's philosophy? As a mother, I have always felt that if I won't put something on my face, or my children's faces, then I won't put it on my customers. What I leave out is just as important as what I include in my formulations, and the long-term health of skin is always my first priority.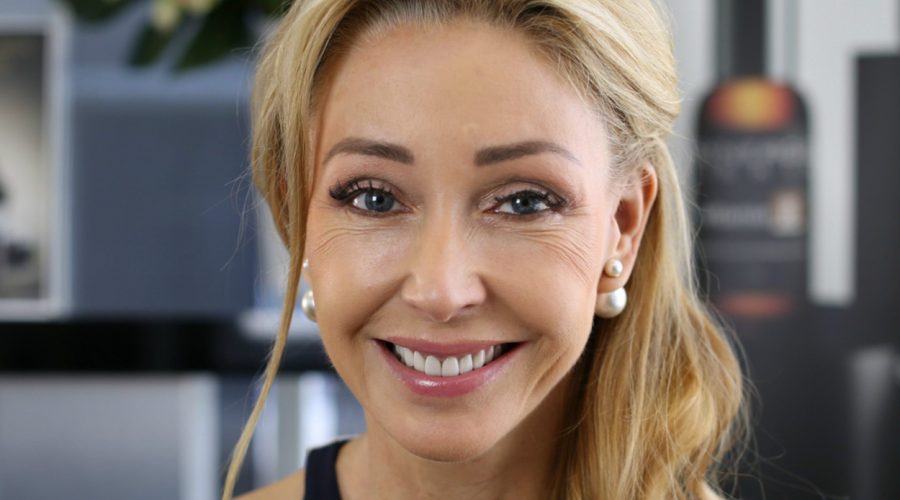 You began Synergie Skin in 2005, how has it changed since then?
My business has completely evolved since the early days. In 2011, I made the move to take on a warehouse facility — basically a huge box, just four simple walls! Within that box I created offices, a training and education area, a production warehouse, and most importantly – my laboratory. It went from one warehouse to now having three warehouses.
What skin issues are we close to solving, and which are on the rise?
I think the industry has done a fantastic job of addressing ageing and pigmentation, especially in the last 10 years. An area that is on the rise at the moment is addressing skin sensitivity and the microbiome. I believe this is becoming more of an issue because the pollution levels in our environment are increasing.

What are your hero ingredients? I have too many! That's like choosing a favourite child… but there isn't a person who wouldn't benefit from using Vitamin A (Retinol), Vitamin B (Niacinamide), Vitamin C (L-ascorbic Acid or Ethyl Ascorbic acid) and Zinc Oxide (physical sunscreen).
What is your biggest piece of beauty advice? Stay out of the sun! 90 percent of environmental ageing is the result of UV damage.
What beauty habits do you swear by? I love using a Foreo cleansing massager with my Synergie Skin UltraCleanse, and I also invest in monthly LED treatments. I think LED is one of the most powerful ways of rejuvenating your skin, alongside a great at home skincare routine!
Synergie Skin is available exclusively from Forme Spa.