Tackle 2022 with your best foot (and face… and body) forward. Now, more than ever, we all want to feel our best — a fact reflected in the verifiably booming beauty and wellbeing industries. Increasingly, the cosmetics realm embraces an "anything goes" approach to reflect our individuality, but there are some noticeable skincare trends that are being placed at the top of the shelf.
Fermentation Station
Many of us drink kombucha or eat sauerkraut for inside-out health benefits, but now skincare that harnesses the power of fermented ingredients is set to be the year's biggest trend. In 2021, the lean towards "microbiome skincare" grew by a huge margin, and fermented skincare plays into this with its barrier-strengthening properties. As with many of today's beauty trends, this one originated in South Korea, and has been enthusiastically adopted by the West as fermented products not only protect the skin's biome, but also have increased potency, and contain natural bacteria that prolong shelf life. Look to brands like Sunday Riley, Drunk Elephant, Fresh and Sothys, which all employ fermented techniques in their products.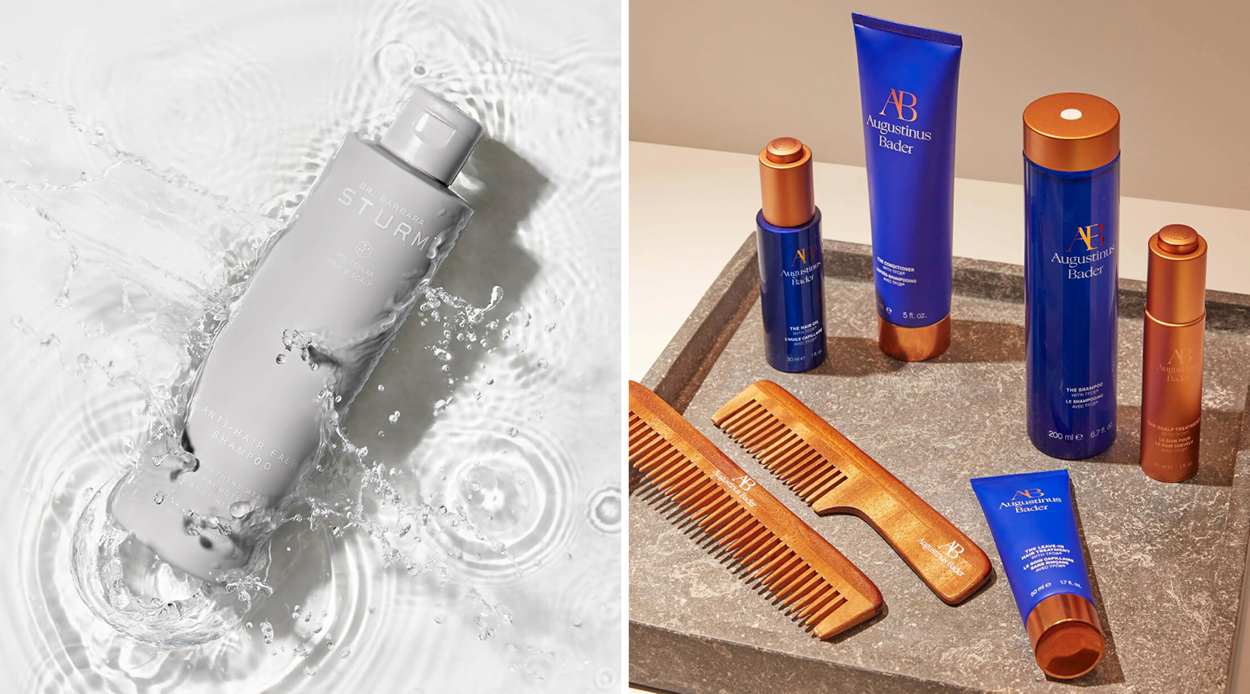 Hair Today
In a well overdue move, haircare is now being treated with the same pure and potent ingredients as skincare on the rest of the body. Luxury skincare brands like Dr. Barbara Sturm and Augustinus Bader now offer shampoo, conditioner and treatments as part of their lines, with Sturm using ingredients like hyaluronic acid and Bader wielding its Trigger Factor Complex for glossy, strong locks and a healthy scalp.
Dry Run
The rise of products formulated without water has industry forecasters like WGSN questioning whether the future of beauty is sans aqua. Waterless products were initially introduced as super-concentrated formulas without filler (water is often number one on ingredients lists) but now it's being looked at as a more earth-friendly approach. According to the WHO, a staggering one in three people globally are unable to access clean water. Taking the form of powders, concentrates, balms, bars and oils, many mainstream waterless products are activated in the shower or sink, but the thinking is that there's already been a large reduction in the amount of water used through leaving it out of the production chain itself. Certainly a category to watch as it expands.


Well Groomed
The men's beauty and grooming sector is expected to generate global sales of USD$81.2 billion by 2024, a category on the rise as many male-marketed brands also set out to redefine masculinity in their branding and marketing direction. Men are more encouraged than ever to care for their appearance, and this goes beyond the traditional shaving and basic skincare regimes. Celebrities including Harry Styles, Machine Gun Kelly, and Tyler, The Creator have launched nail polish brands, while makeup brands include men wearing makeup in their advertising. The prevalence of e-commerce and an increase in men spending more time at home has also allowed the space for private experimentation, and social media provides a platform for community and inspiration.