Pro You founder Anna Thompson-Ford was working hard, playing hard, and getting by on convenience foods, when she became stressed and burnt out. The wick's end was when she was diagnosed with a debilitating autoimmune condition that was attacking her body.
Thompson-Ford knew something had to change, but between reading the small print on wellbeing product packets and scrolling through endless conflicting information online, she decided she needed one special supplement to streamline her journey back to health.
In a career pivot, she set out to create a high-quality, locally made, sustainable supplement, not just for her but for all women who want to have it all, or at least have the best when it comes to their health.
"Our research showed many women face the same daily challenges: a lack of time, low energy, poor sleep, stress and anxiety symptoms. Our goal with Pro You was to come up with an all in one product to address these issues," says Thompson-Ford.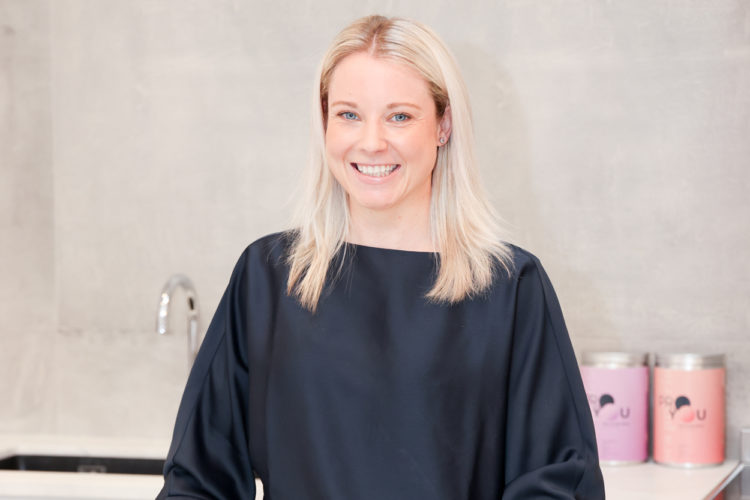 "But we wanted more than just a great product. We wanted to make women's lives better and easier — for them to feel good and be on top of their health so they can do more of the things they love."
Developed with the help of a New Zealand scientist, naturopath and herbalist, the Pro You Protein Blends are made with a focus on locally sourced ingredients.
A whole new category of supplement, they combine a plant-based pea or whey protein powder with multivitamins including all of the B-complex vitamins and vitamin C, as well as magnesium, zinc, ashwagandha, prebiotic acacia fibre and New Zealand organic flaxseed fibre. All in a 30g daily dose, the blend is proven to improve sleep, skin, hair, nails, mood, muscle tone, and mental clarity.
"We wanted to take a holistic approach, that's why our blends are based on science, naturopathic principles and the health benefits of plants," says Thompson-Ford. "All our high potency ingredients have proven health benefits with published research to back up their effectiveness."
Sustainability is another focus for Pro You, with each blend presented in aluminium canisters that can be recycled indefinitely, and pouches that are home compostable. "I'm really proud of that," says Thompson-Ford.