Those looking for ultra-effective skincare products that are also kind to the environment would do well to turn their face towards Sothys' new Organics Range. Developed in the heart of the Corrèze, a stunningly beautiful region in central-southern France, the line is both certified organic and vegan, created within rigorous parameters using potent, precious natural ingredients.
Sothys Organics currently comprises four fresh products, and is recommended for normal to combination skin, young skin, and both men and women. If you already prioritise a natural or organic skincare, you're sure to love this range.
Melt off the day (and any waterproof mascara) with the Cleansing Oil, formulated with oleo-extract of honeysuckle for use on both the face and eyes. Packed with antioxidants, this cleansing oil transforms into a milky emulsion when water is added, leaving the skin looking more radiant and feeling more supple and comfortable.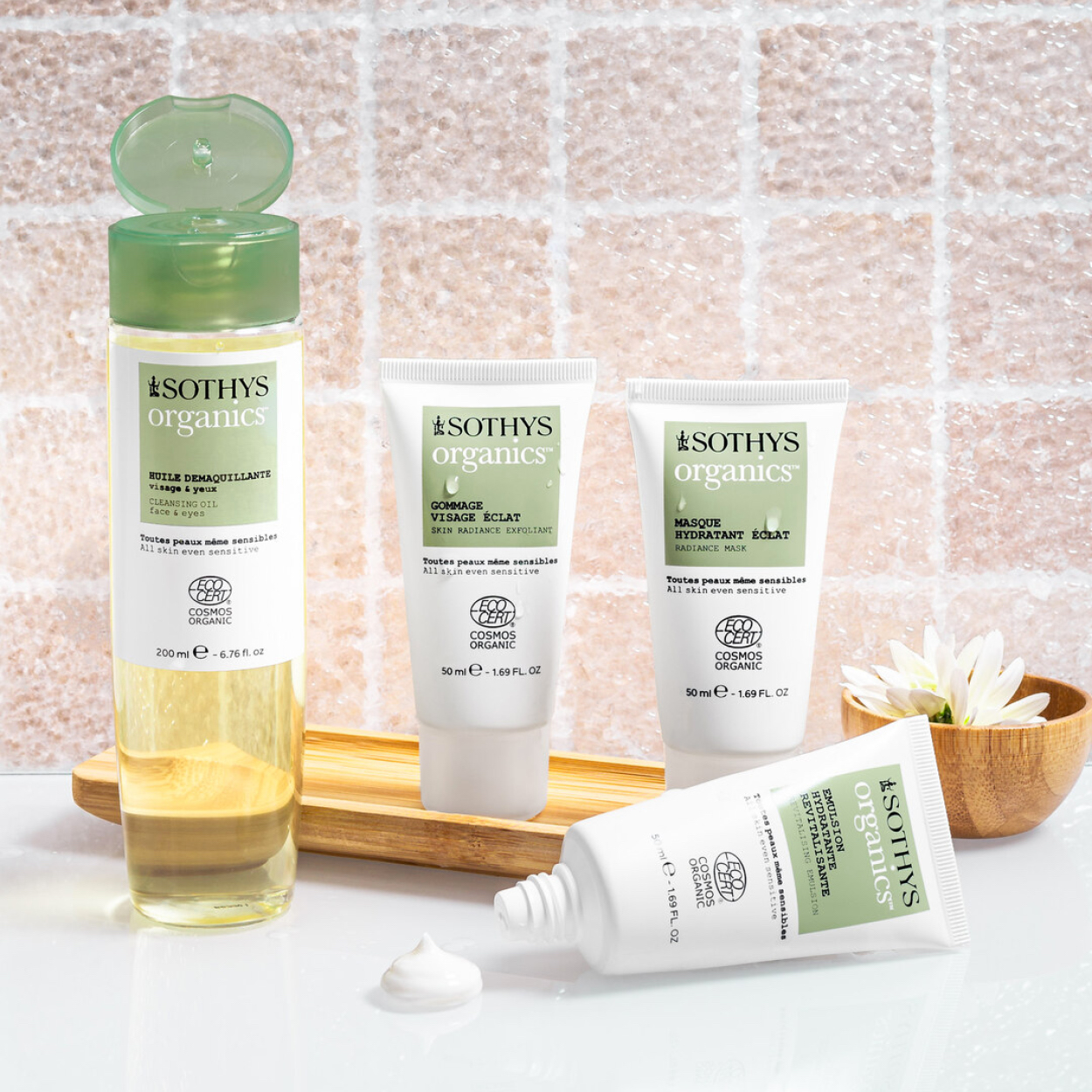 For that once-a-week scrub, the Skin Radiance Exfoliant delicately removes impurities with raspberry seeds and Camargue rice grains, while the Revitalising Hydrating Emulsion is a lightweight moisturiser for day and night that contains a complex of organic plant actives including birch sap which is one of the hero ingredients of the range.
Harvested in the border area between Cantal and Corrèze, birch sap is rich in minerals and sugars which impart revitalising and moisturising properties into the skin. Another hero ingredient, also present in the Hydrating Emulsion, is Alfalfa — renowned for its retinol-like activity that stimulates collagen synthesis by a reported 201 percent.
The Radiance Mask rounds out the selection, with birch sap bringing a splash of hydration to the visage. Hot tip: Leave this one on as a night cream, rubbing in the excess after it has sat on the skin for 10 minutes.
In keeping with Sothys' commitment to the environment, all the materials used for the range's packaging are recycled and/or recyclable, so you can rest easy knowing these are products that care for the earth as much as they care for your skin.