It would be an understatement to describe the global following of Augustinus Bader as merely 'enthusiastic'. Since it was founded in 2018 by the leading stem cell and biomedical scientist with whom it shares its name, the highly hailed beauty brand has accumulated countless accolades for its visionary products. Harnessing the science behind Professor Bader's decades of experience working with burns victims, the central technology in the range is the patented Trigger Factor Complex that supports the skin's natural process of renewal.
The latest addition to join the luminous product line-up is The Serum, further rounding out the range that includes The Cream, The Rich Cream, The Cream Cleansing Gel and more. The fast-absorbing, silky concentrate supports complete complexion correction, addressing the skin's most persistent challenges from dehydration and environmental damage, to the appearance of imperfections and loss of elasticity. According to the Professor himself, The Serum is designed to be "an all-in-one problem solver for your skin", and leaves it looking bouncy, radiant and restored.⁠⁠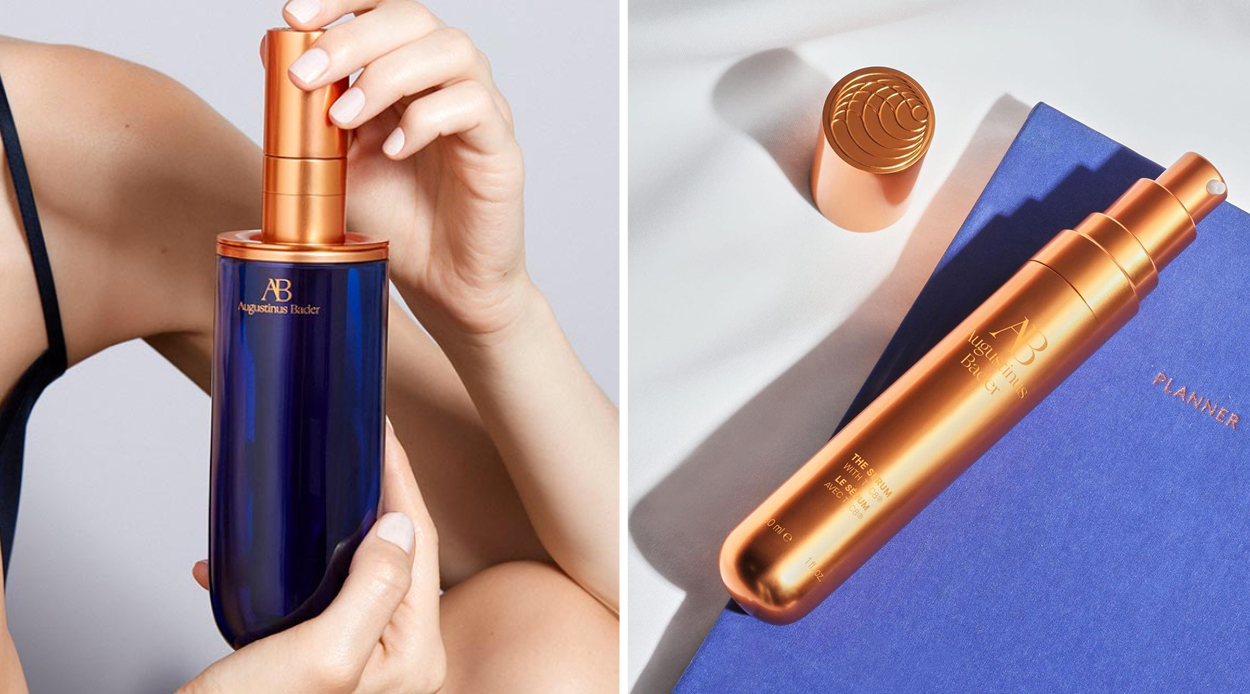 Combining the Trigger Factor Complex technology with unique ingredients like alpine plant Edelweiss, it blew expectations out of the water with its clinical trial results, with 85 percent of participants reporting reduced appearance of wrinkles, 84 percent reduction of fine lines and 80 percent reduction in the appearance of hyperpigmentation. When it comes to on-market user results, these percentages are even higher.
The packaging is also stunning and very unique; a high-quality glass outer case can be placed on your vanity, within which sits the recyclable copper-toned aluminium 'Nomad' (product bottle). The Nomad is designed as a refill, so you can simply swap it out when it's empty. And, its superior airless pump design means you get every last bit of that precious product. Trust us, you won't want to be wasting any of this.