From great hardship often comes great resilience and wisdom, and the sentiment could not be more true for Jazz Thornton. The 25-year-old has fought and overcome mental illness, childhood abuse and multiple suicide attempts to become a force for positive change in the mental health sector, both locally and abroad. Now working tirelessly as a mental health advocate and activist, Thornton has co-founded the Voices of Hope charity with Genevieve Mora, bringing awareness and destigmatising mental illnesses that are, unfortunately, far more common than we might realise. An award-winning filmmaker (Jessica's Tree), Thornton this year was the subject of another social impact film titled The Girl on the Bridge, released worldwide.
She also published her first book, Stop Surviving Start Fighting, in March, and has co-written another with Mora, due out in January; has presented in front of the World Leaders of the UN General Assembly; was invited to have coffee with Prince Harry and Meghan Markle; and, if that's not enough, Voices of Hope received the Commonwealth Points of Light award this year, which was created by the Queen, as the Head of the Commonwealth, to thank inspirational volunteers for making a difference in their communities.
Far from resting on her laurels, Thornton is just getting started — here, the inspiring activist shares pearls of wisdom from her journey in life thus far and in advocacy, from advice and goals to key comforts and tools.
Happiness is waking up excited for life.
It's okay to be down. Everyone feels down at times. But it's always important that you speak up if you are.
It's not about battling your past, but fighting for your future. We can spend so long battling the things that have happened to us, and that can prevent us from looking forward and moving forward, so once you start to learn to fight for your future it becomes a lot easier to fight through.
The biggest thing I learned through the process of filming The Girl on the Bridge was that it's not our job to save people. I think, especially being in advocacy like I am, and even just with our friends — when someone tells you that something is wrong, often our first instinct is to fix it, and to save people. But, I figured out through the filming process that we can't save people, what we can do is walk alongside them and help them save themselves.
My friends would describe me as outgoing, bubbly, but also very aware of what's going on. When I see people in pain, I recognise it a lot more, because of my work and because of my life.
The three most important tools I rely on for good mental health are a good support network, exercise has been really big for me recently, and routine. Routine is everything. I know that when my room starts to get messy my mind is a mess, and especially through Covid, being able to stick to a routine is so important for my mental wellbeing.
One of the most important things I've learned this year is that people want vulnerability. For a long time when I was advocating I would do my best to portray the strong, brave person that had gotten through everything and was fighting for everyone else, but there were times when I would be struggling and I would never share that because I had this perception that the public and the people following me needed me to be that person all the time. But, for people to know that actually, everyone, (even those who are out advocating for others), still struggle as well, is important.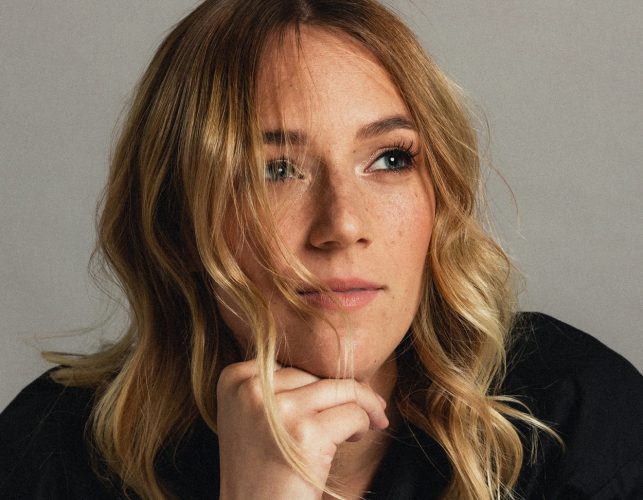 I'm most proud of being able to fight through to have the life that I have now. The accomplishments, the awards, the movie and all that stuff is great, but for me, waking up and knowing that I can be excited for life is something that I had to fight really hard for, and I think if everything else went away and I didn't have the external awards et cetera, I would still be so content.
When I want to have a laugh, my favourite thing to do is binge-watch Brooklyn Nine-Nine.
The biggest goal for me at the moment is being able to get global funding secured for mental health. The budget that we spend on mental health globally is less than the budget of one Avengers movie. For me, it's going from just talking about it to going back in front of the UN and demanding tangible change.
Something I wish was more commonly accepted about mental health is that mental health is more than just anxiety and depression. They are the most commonly talked about, but when we talk about mental health we can also be talking about bipolar and borderline eating disorders. At the moment we still see them as just "crazy", but those are also mental health conditions and they need to be talked about as such.
I think we need to be putting more funding into early intervention. We've seen a lot of budgets allocated, but not a lot of it spent, which is like saying "oh I'm going to buy a new car", but until you actually buy a new car, the money's just sitting there and you don't have a new car, right? It's the same thing, the government is saying "hey, we've got all this money for mental health" but without actually spending it and putting it into systems, nothing's changing. So, more action on their promises that they've put through.
My ultimate comfort meal is anything to do with potatoes. I love fries, baked potato, mashed potato, all forms of potato. I was on Instagram Live recently, and said that I liked potatoes, and about ten minutes later there were about 50 fan accounts that were like @potatojazzthornton.
When I want to relax, I have a phone lockbox which I love using. Because all my work is on my phone and we are attached to these things, I put my phone away in a lockbox for an hour. I love going for forest walks, going to the beach, hanging out with friends and doing things that aren't intensely work related.
I'd like my legacy to be one in which people can see that I didn't just talk about change, but created it. I don't want to be the person who blasts on social media or will stand up on a stage but then won't go out and be part of activating the change.
It's trending to be an advocate now, which is a great thing, but I think that if you're advocating on social media but you won't pick up the phone and call a friend, then what are you really doing?
I consider myself to be real. I aspire to be, and I hope I fulfill that. I'm someone who isn't living a curated life.
When I look back over the last couple of years, I've done a TV show, a movie, two books, and it just keeps going but I love it because I'm just seeing hundreds of thousands of people around the world finding hope, and as long as people are finding hope I'll never stop.
My advice to anyone struggling is: the current world crisis doesn't dismiss anything you're going through. In a time like being in a global pandemic, we can feel like we aren't justified in feeling the way we're feeling, or it's not as bad, but you don't have to do this by yourself, you're deserving of help, and it's okay to reach out.