I like to think of myself as someone who is relatively fit. Someone for whom an average week of exercise might look like three or more gym sessions, the odd light walk and — aside from my shameful choice to drive rather than walk to work every day — spots of various physical activity when and where I can squeeze them in. If I'm going go put time into going to the gym, I like to feel like I'm leaving having actually achieved something. In other words, if I'm not working hard, what's the point?
So when word got out that Les Mills had built a series of new studios in its Auckland City gym and I had heard (on good authority) that the classes being held there were both literally and figuratively breathtaking, I took it upon myself to give them a go.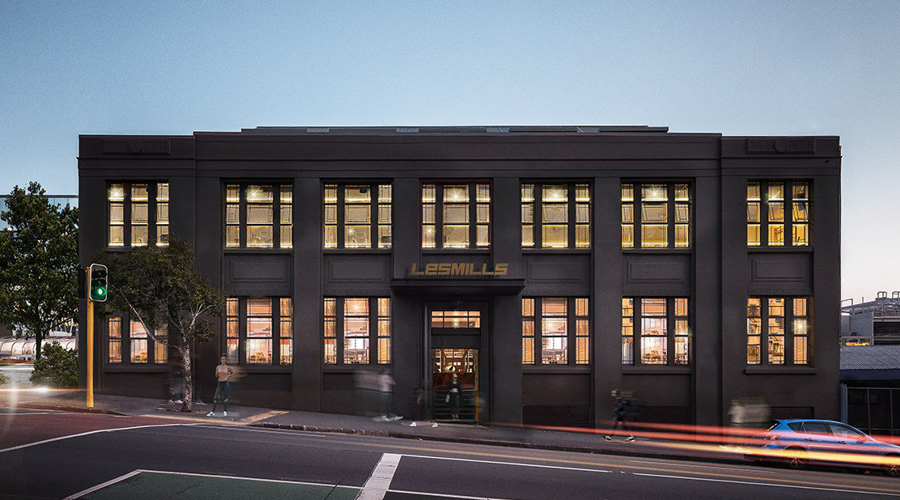 The studios themselves, housed in the former industrial building opposite the main gym, represent the progression of the fitness industry from a purely functional space, to something of which its proponents are demanding a more holistic, all-encompassing experience. Designed by Monk Mackenzie and boasting fit-outs realised by the renowned interior design firm, Rufus Knight Associates — both working in collaboration with Alt Group (who branded the new spaces and decided on their overarching colours) Les Mills' CEREMONY, CONQUER and THE TRIP studios mark a deviation from the global brand's typically high-saturation scheme. They're dark, moody and intimate, all rendered in sleek black finishes with iridescent touches (gold notes in the CEREMONY studio, bronze in the CONQUER mirrors, silver touches in THE TRIP) and upon walking in, struck me with their unexpected elegance.
That, I have to say, was a big tick from me. The spaces were lit to a level where I felt comfortable sweating in a room at 5:50am with 40 strangers but not so dark that my un-spectacled eyes wouldn't see the rowing machines before I tripped over one (something I have done before). In CEREMONY, the room is split into two — cardio, lined with the kind of floor you'd happily throw yourself down on (whether for a gruelling set of burpees or, more likely, at the end of class) and strength, lined with a smooth, hard floor more conducive to any and all variations of squatting. CEREMONY is a 45-minute, functional training class, which is exactly as it sounds. Heart-pumping exercises mixed with a few weights and an especially enthusiastic trainer equipped with a Madonna mic, telling us that yes, we CAN do it, even when we're on our third assault bike Hail Mary. And while the class itself was tough and forced me to dig a little deeper than I had expected to have to, it flew by, and before I knew it I was tumbling back out onto Victoria Street, eyes readjusting to the normal light.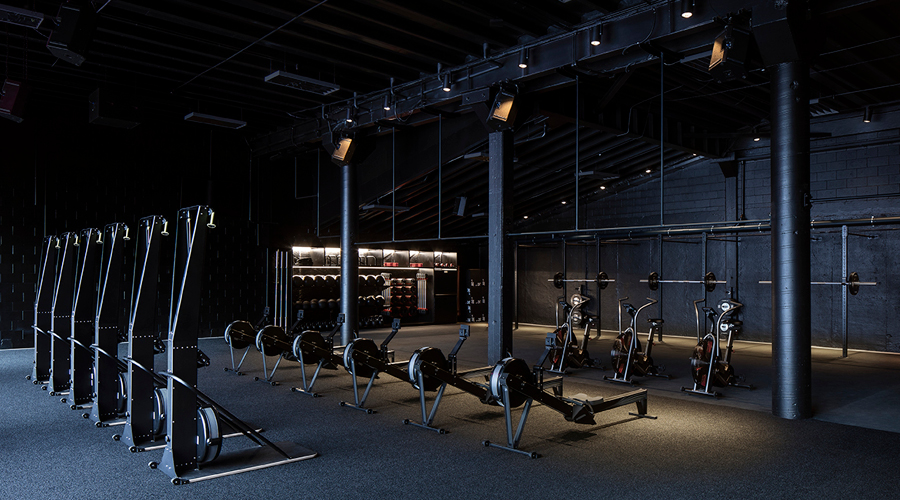 Back for round two the next morning, but this time, in the studio opposite CEREMONY's expansive space, it was time to bring my boxing wraps out of indefinite retirement and take the CONQUER class for a spin — wondering what exactly I would be conquering. CONQUER combines boxing on hanging aquabags with interval cardio bursts on treadmills along with various bouts of strength training. Structured like a boxing match where arduous, three-minute rounds are interspersed with minute-long breaks, as it turns out, the biggest thing I needed to conquer was my legs when they refused to go one more round at the tail end of the 45-minute class.
There is no other way of saying it, CEREMONY and CONQUER were hard. But there was something about their spaces that made the difficulty of getting up before 6am and putting my body through its paces, enjoyable. And from what I saw, most people felt the same — regardless of how objectively 'fit' they might have been. The equipment Les Mills had brought in was some of the best in the world. The trainers managed to be motivating without being overbearing, which made me feel in control of my own workout, able to take the classes at my own pace. And there was something eminently cool and distinctly unstressful about the whole experience.
Unfortunately, I didn't get a chance to try the new cycle studio, apparently boasting a cinematic screen that offers an immersive, multi-sensory experience like no other spin class has before. But my legs needed a few days off, so we'll leave that for next time.
Les Mills Auckland City
186 Victoria Street
Auckland
(09) 379 9550