The ocean has always been at the heart of luxury skincare brand La Mer's ethos. Referred to as its muse, not only does it feature heavily via the sea kelp used in the formulation of the brand's key products, but it also prompted La Mer to establish the Blue Heart Oceans Fund, in a bid to encourage action that would protect the ocean and all of its inhabitants.
For well over a decade, La Mer has been an unwavering advocate for this cause through charitable donations, awareness-raising initiatives and supporting marine conservation projects across the globe, including in the Azores Islands, Grenada and the East China Sea.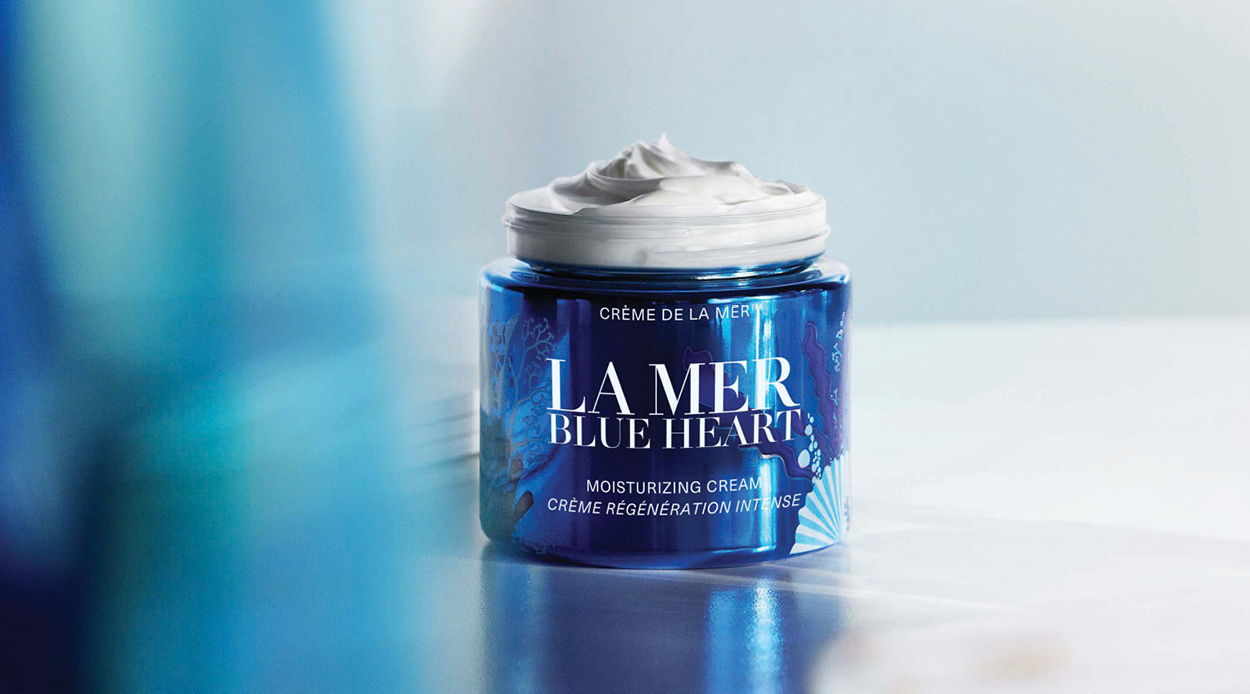 Combined with these efforts is the brand's annual release of its Limited Edition Blue Heart jar, created for its hero product, the Crème de la Mer Moisturizing Cream. In the months around World Oceans Day — taking place on the 8th June — La Mer presents its special edition jar, swathed in an artwork designed to represent the beauty of the sea. This year's iteration will be decorated in a shimmering picture of sea kelp and coral.
At a time of year that conjures community beach clean-ups and an increase of support for the cause on social media, La Mer has committed to donating US$25 for every public Instagram posted in the months of May and June (up to US$650,000) that includes the hashtags #LaMerBlueHeart #LaMerDonation.
The money raised for La Mer's Blue Heart Oceans fund will go toward creating a sustainably focused action plan that positively impacts the future of our seas. So far La Mer has helped to support the protection of over 16 million miles of unique marine habitats around the world, doing its part to safeguard the seas for generations to come. La Mer's commitment to ocean conservation is commendable, and something we should all get behind.