For the last five years, Jeuneora has created some of the best marine collagen and plant-based supplements around, building its reputation on offering beauty and wellness solutions that work via an inside-out approach (keep your gut healthy, and the rest will follow.) And while its powders will continue to help our various gut-based issues, now, the female-founded, New Zealand-based company is looking to further expand its reach into the beauty space by launching a comprehensive range of premium skincare, starting with what it is calling The Essential Seven.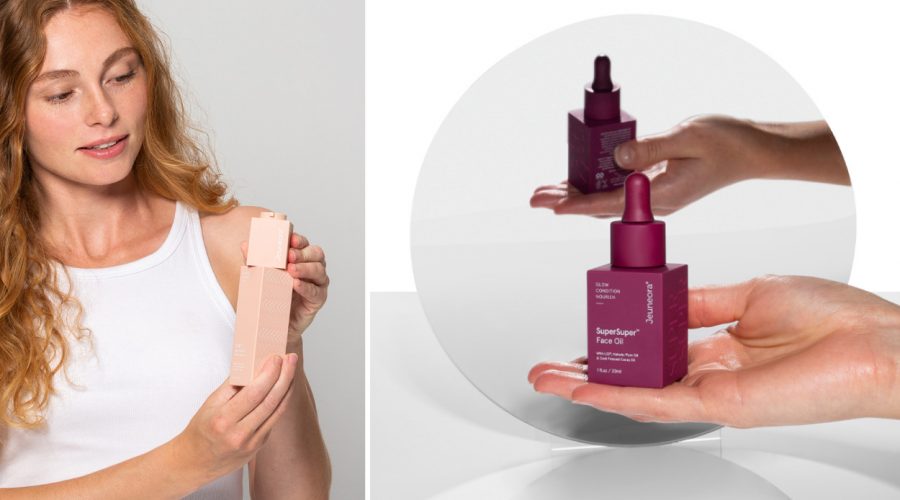 The result of two years of planning, Jeuneora's new skincare range is set to meet the high expectations of its savvy customers, with fun, luxurious and multi-tasking formulas that combine the latest ingredients to be simultaneously gentle and undeniably effective. Designed to support our skin's natural microbiome, the dermatologist-approved Jeuneora range is not only suitable for all skin types but harnesses a number of carefully-chosen key ingredients that support the barrier of the dermis without corrupting its integrity or microflora. The range doesn't claim to be 100% natural, rather the formulations use the power of nature with a helping hand from science to create a high efficacy range. The products are all New Zealand-made, vegan, cruelty-free and entirely devoid of nasties (meaning no parabens, petroleum, phthalates, palm oil, formaldehyde, SLS, SLES, TEA or DEA).
The Jeuneora Skincare range is made up of the MeltTheDay gentle gel cleanser, OhMyDays foaming cloud cleanser, #TBT age-defying serum, ThemGenes daily resculpting serum, GoLightly plump & protect day cream, GoNightly overnight repair cream and SuperSuper face oil. Each has its own area of expertise, ranging from cleansers that promise to remove the sins of the day to serums that swear to leave our skin bright and glowing to creams packed with powerful antioxidants for reducing signs of ageing, or supercharged with ultra-hydrating ingredients to leave our faces feeling impossibly soft. If you ask us, the SuperSuper face oil looks like it will be one of The Essential Seven's hero products for its lightweight formula, and broad, multi-purpose use.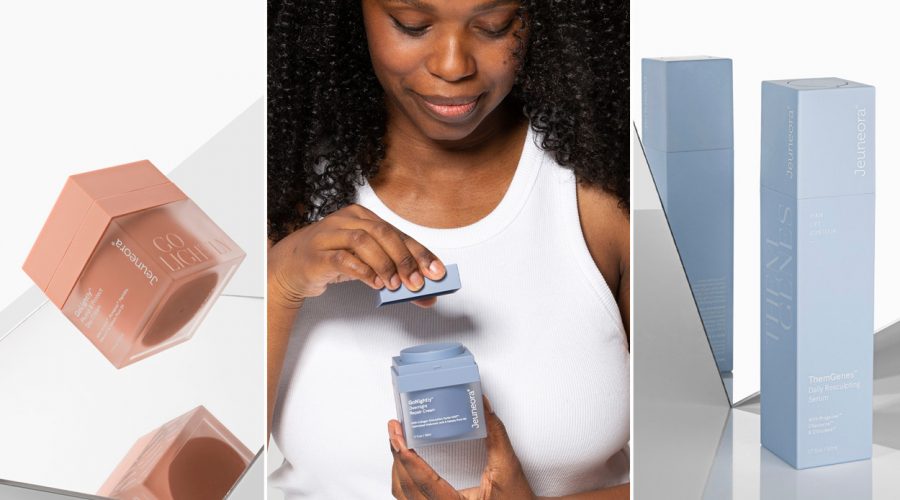 While the formulas themselves are impressive enough alone, Jeuneora has really hit a home run with its packaging — a cute, shelfie-worthy affair with sleek, soft-touch bottles and eye-catching colours. Importantly, Jeuneora's packaging incorporates 20 percent post-consumer recycled plastic and the brand has ensured that every item is 100% recyclable through its free-to-use TerraCycle recycling scheme.
Officially available from today, this bold new range couldn't have come at a better time. After all, whose skin doesn't need a bit of extra TLC over the harsh winter months?