Sallow skin, puffy eyes and under-eye bags so big they qualify as extra airport luggage; the classic signs of sleep deprivation are not pretty. Whether it be a long-haul flight, bedtime procrastination, a tipple too many or just the consequences of a hectic, day-to-day work life — prioritizing Z-catching over everything else is often an unattainable feat.
As the reality of a solid eight-hour sleep seems like a distant, vanishing dream, we instead learn to improvise. Thanks to a trove of fatigue-concealing beauty products and techniques, we no longer have to look sleep-deprived even if we are.
Herein is a list of our top picks that will help fake your way to radiant, sleep-fulfilled beauty.
Slip Silk Pillowcase
Made from long-fibre mulberry silk and non-toxic dyes, these luxurious pillow slips are made to be anti-ageing, anti-sleep crease, and anti-bed head — an all-round nighttime saviour that won't upset your bedroom's aesthetic.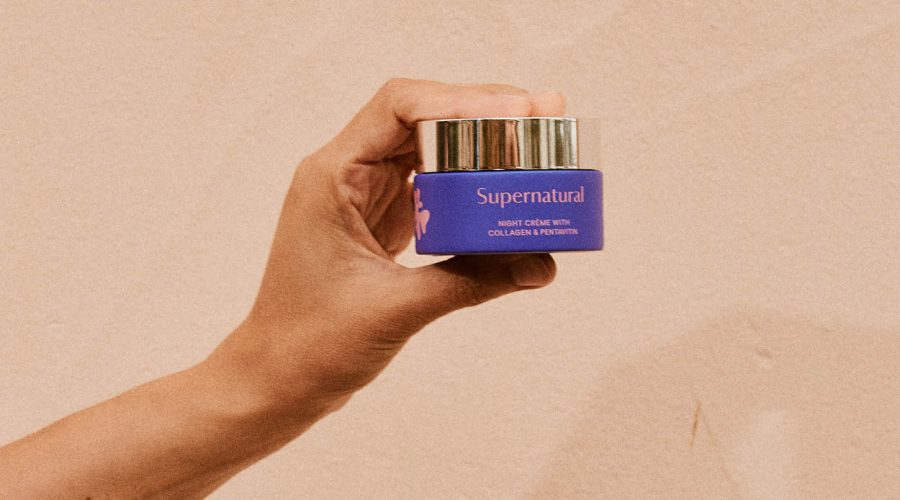 Emma Lewisham Supernatural Anti-Ageing, 72-Hour Hydration Crème
A dehydrated, grey complexion is a one-way trip to looking exhausted. For long-lasting hydration, you can't go past this new product from Emma Lewisham. With 30 active ingredients, the 100 percent formulation melts into the skin leaving a plump, supple complexion. Read our review here.
Mecca Cosmetica Bright Eyed Eye-Mask
So your bags are packed but you're not going anywhere… there's nothing worse than the cursed under-eye inhibitors that tell the tale of a sleepless night. Place these cooling, gold-flecked pads underneath the eyes to replenish, rehydrate and brighten the eye area.
Ines Store Gua Sha tool
This popular tool has been used in ancient Chinese medicine for centuries, and when used on the face it helps with stimulating circulation, promoting lymphatic drainage and easing muscle tension. This, in turn, helps work your products more effectively into the skin, and can help release undesired expression lines, reduce puffiness and minimise dark eye circles.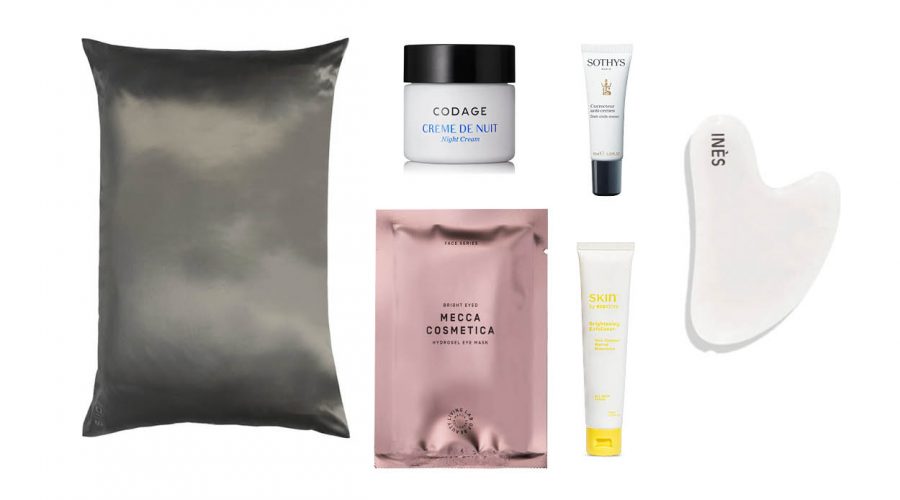 CODAGE Night Cream
This emulsion-based moisturiser repairs and nourishes your visage as you sleep — even if you don't sleep much. Boosting the natural cell regeneration process, it leaves smoother, glowing skin come morning. Spring Spa works this nurturing cream into an array of facial treatments.
Babor BTX Lifting Serum
This hydrating serum focuses on relieving micro-tensions, by directly targeting fine lines and tired skin it is designed to plump, smooth and tighten. Coming in a handy rollerball applicator, the lifting serum is easily spread for optimum coverage.
Sothys Dark Circle Eraser
Combining Vitamin PP (an organic compound known as Niacin) with Biotech yeasts, this tinted emulsion is much more than your average concealer. Its active ingredients limit hyper-pigmentation and improve the capillary micro-circulation process, creating even skin tone and regenerated, brighter looking skin.
Ecostore Brightening Exfoliator
A delightful fusion of jojoba beads, New Zealand Glacial Clay and sweet pineapple, Ecostore's brightening exfoliator clears pores and removes impurities to give a brighter and smoother complexion for a fresh-faced look.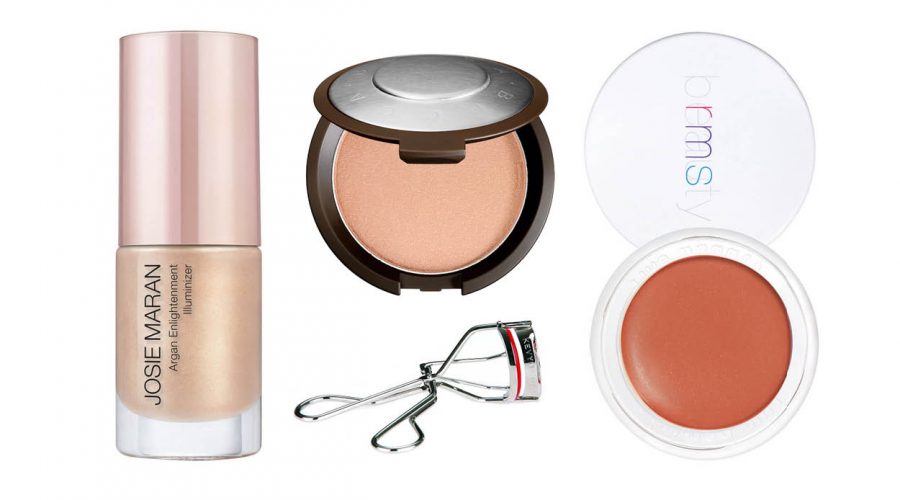 Finishing Touches
If you're a make-up wearer, these final additions will sit atop all those beautiful products like a dream.
Curl up
Curling your lashes is an excellent way to make your eyes appear far more open. The Kevin Aucoin lash curler is highly-rated, and makes the job painless. Follow with a lick of your favourite mascara.
A healthy flush
Bringing colour into your complexion is crucial for a well-rested, full-of-life look. RMS Beauty's Lip2Cheek blush and lip colour is a versatile and full-proof cream product, with a seamless finish that can be blended with the fingertips. Used on both lips and cheeks, it creates a natural, youthful flush.
A dab of highlighter
A finishing touch of well-placed highlighter can pay dividends in bringing luminosity to your features. Apply to the cheekbones, cupid's bow and inner corners of the eyes — you'll be surprised what a difference it makes. If you're a fan of a cream product, the Argan Enlightenment Illuminiser by Josie Maran Cosmetics is a concentrated liquid that can also be mixed with foundation for an all-over glow, or for powder the Becca Cosmetics Shimmering Skin Perfecter is a cult-favourite.