We've all been there. Sitting in the chair at the hair salon while the stylist prattles off some must-try products that would be perfect for your unruly mane. I'll be the first to admit I almost always check out. Firstly, there's no way my hair will ever look as good as it does when it has just been washed and blow-dried to Julia Roberts-level perfection at the salon. Secondly, my hair is akin to the American actress only ever in my dreams. It's thin, slicks itself back at the first sight of oil and yet manages to be, at the same time, dry. Or at least that's what it was like before I gave in to one particularly convincing sales pitch — and bought a bottle of Olaplex.

Olaplex is a system that works at a molecular level to find single sulfur hydrogen bonds in your hair and link them back together (otherwise they eat away at your reserve hair proteins), thus multiplying the bonds and making your hair stronger. In layman's terms, it repairs broken hair and then works to protect it from the damage caused by things like dyes and heat. I get my hair done approximately every eight-to-10 weeks, and because I don't enjoy sitting in a chair at the salon for hours, it was promising to know that there was a product that promised to extend the quality of my hair between professional treatments.

My hair has been dyed so many different colours and has been taken from its natural, lacklustre brown to bleached blonde and even pink. So technically, I'm the perfect Olaplex candidate. Although it's worth noting that this treatment is not exclusively reserved for those with damaged or bleached hair. It will be of benefit to even those with virgin (uncoloured) hair and anyone susceptible to environmental factors and heat damage.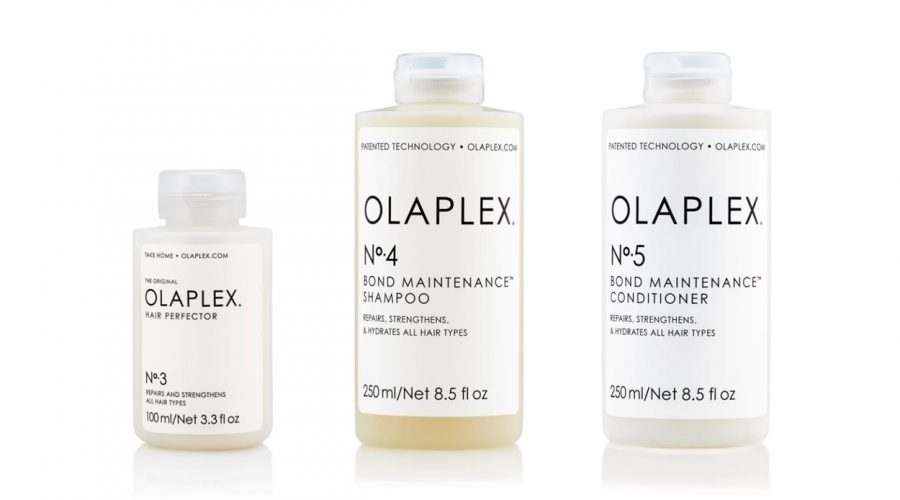 I started off using No. 3, the Hair Perfector — which is an at-home treatment — once a week. Applying a generous amount of it through the roots to the ends of my unwashed, towel-dried hair, I left it in overnight. Olaplex recommends a minimum of 10 minutes, but I decided to sleep in it — why not give it as much time as possible to really work its magic?
The results were instantaneous after rinsing it out the next morning. And although it was similar to what it feels like after conditioning (which is expected), what was really surprising was that this time, the feeling lasted for the entire week.

After getting used to using the No. 3 treatment religiously, six months ago I introduced the No. 4 and No. 5 bond maintenance shampoo and conditioner into my routine too. The results of using these alongside the treatment as my only haircare regimen have been good enough for me to come into the office and present an entire spiel on why everyone should be doing the same. I do not work for Olaplex, but I should. This stuff is magic.
Pre-Olaplex, if I let my hair dry naturally, frizz was always expected, which would see me constantly patting my head down to tame it. This was part of the reason why it had a tendency to turn pretty oily, pretty fast. But, after six months of using this trio, I can honestly say my hair dries with significantly less frizz (if any at all). It is also easier to style and feels a lot stronger. I'm looking forward to seeing how this holds up during summer when I'm constantly exposed to the sun and sea, but so far, it's safe to say I'm impressed.

I may not have shiny, tousled hair à la Pretty Woman, but what I do have is hair that feels thicker, less unruly and much easier to maintain.