With our collective concern about the spread of the coronavirus, all of us are (hopefully) washing our hands more frequently and for longer than ever before. But with the constant media chat about the global shortage of hand sanitiser, we think it's important to understand the difference in efficacy between the two. 
We consulted Ecostore's Managing Director, Pablo Kraus for further insight. "Washing hands with soap and warm to hot water is still the most effective way to get rid of germs. And despite what you may think, this doesn't need to mean reaching for a nasty chemical-laden product. Ecostore handwash is just as effective at killing germs, while being kind to the environment and your skin at the same time.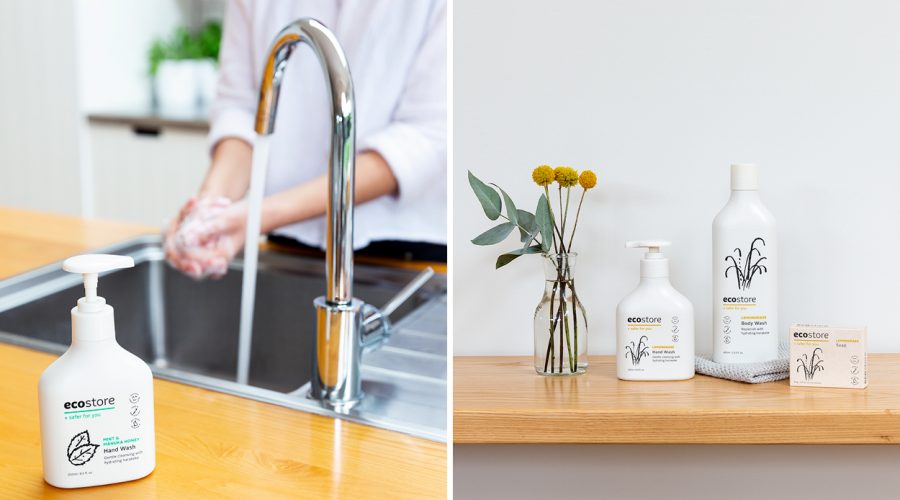 It's important to wash our hands more regularly than usual; before we leave the house, when we come home, before meals, after using the bathroom, or after touching any shared surface outside our homes.
Hand sanitiser definitely has its place for those moments when we can't get to a basin to wash our hands, but it's important to stress that hand sanitiser does not remove bacteria like hand wash does. Hand sanitiser simply neutralises the bacteria, but leaves it on your hands, allowing it to resurge later.
So stick to handwashing as often as you can, for at least 20 seconds, then rinse with water and dry hands thoroughly. And remember it doesn't need to be with handwash – any Ecostore bar soap, body wash or even dish liquid will do the job."