We have a love-hate relationship with the big heat of high summer. Certainly, sprawled on a beach or unwinding in a backyard around the pool, the humidity and beaming sun become far more enticing. But even then, we all have commitments that require a put-together appearance. To avoid a crimson complexion or melted make-up, be sure to stock up on these cool, and very cooling, face mists.
Soothing Mist by Janesce
Not only does Janesce's Soothing Mist deliver a hydrating hit to parched skin, but also its plethora of all-natural cooling ingredients have been specifically singled out for their ability to treat hot, inflamed skin.
Hydrating Face Mist by Dr. Barbara Sturm
With aloe vera to soothe, hyaluronic acid to deliver a drench of hydration, purslane to reduce inflammation and prickly pear to activate healing through antioxidants, Dr. Barbara Sturm's Hydrating Face Mist is the go-to that's ticking all the boxes.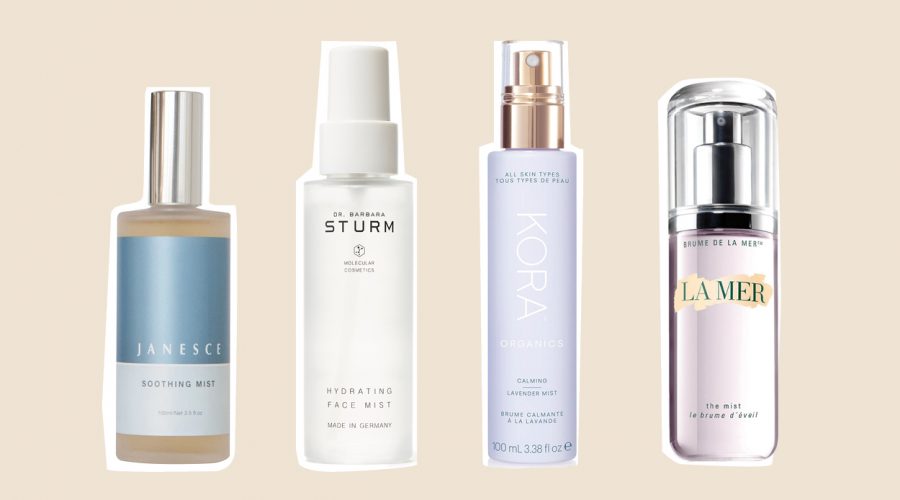 Calming Lavender Mist by Kora Organics
Miranda Kerr's Kora Organics makes us misty-eyed with its rich trio of ultra-soothing ingredients: bergamot water, organic lavender flower water and aloe vera. The lavender is a special hero, as its calming scent also helps to destress and calm the mind — something that's much-needed on the muggy morning commute.
The Mist by La Mer
Packed with a concentrated percentage of La Mer's renowned miracle broth, with its luxurious inclusion of kelp, The Mist not only hydrates the face, but also renews the complexion in a way that echoes the revitalising power of the brand's coveted line of skincare. The epitome of effortless cool for your summer sang froid.