In the fresh-faced news of the day, Emma Lewisham has announced it is officially the world's first carbon positive beauty brand, and has the world's first 100 percent circular-designed product range. To commemorate the occasion, Emma Lewisham received a written endorsement from the iconic environmentalist and United Nations Messenger of Peace, Dr Jane Goodall.
"Emma Lewisham is demonstrating what it means to be a truly sustainable business," Dr Goodall wrote. "Through their carbon positive and circular business model, Emma Lewisham is creating environmental prosperity and showing their peers that this business model is not just possible but paramount if we are to make a meaningful difference."
One to take matters into her own hands, the brand's eponymous co-founder Emma Lewisham had written to Dr Goodall about her work, and was overwhelmed with this response from her personal hero. "It's just a dream come true. I've looked up to her since I was a teenager and she's always been someone I've been in awe of and fascinated by," says Lewisham. "I think what it means for the brand is that we're going to accelerate change in the beauty industry and bring about systemic change."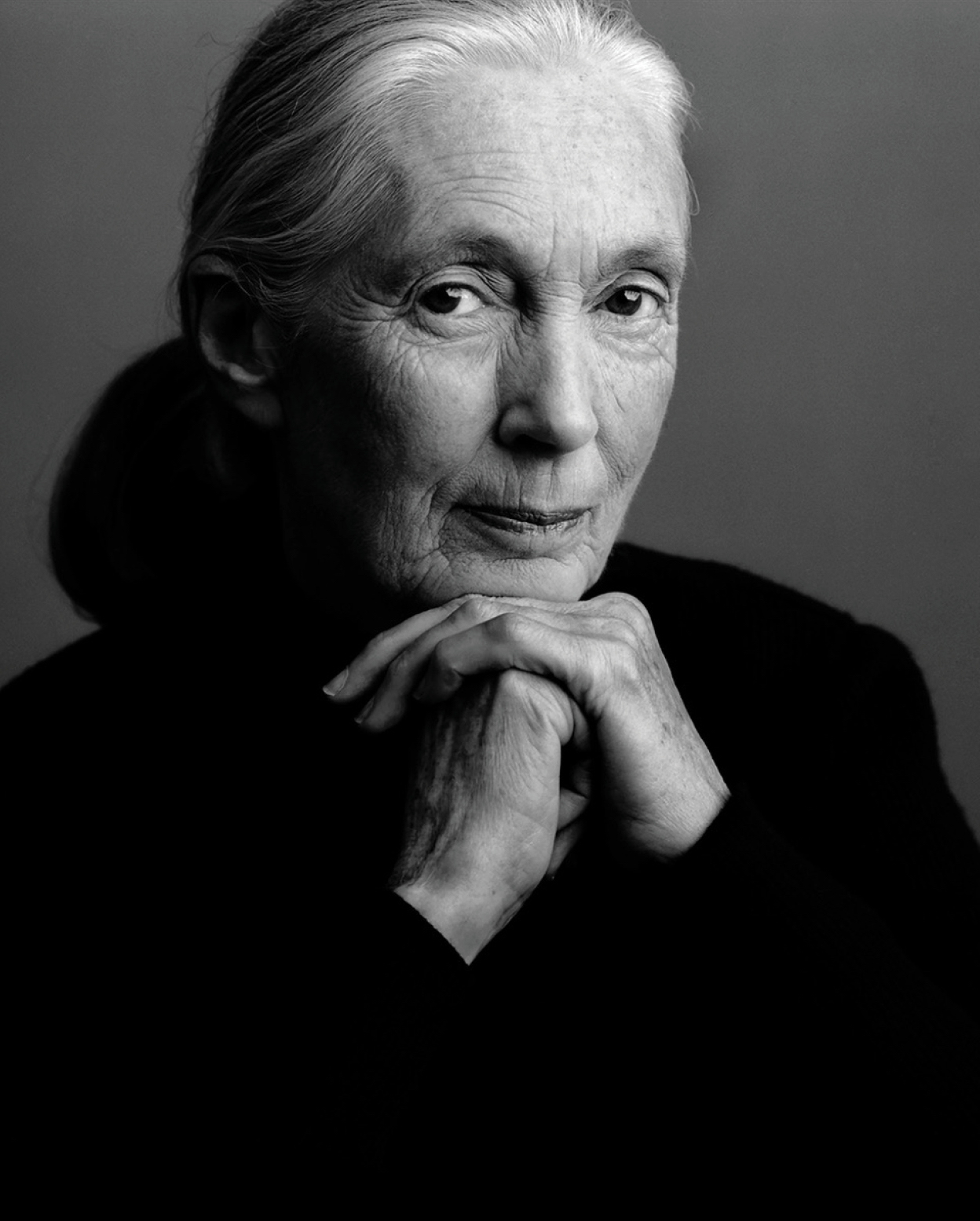 Being carbon positive means Emma Lewisham is taking more carbon emissions out of the atmosphere than it puts in, which creates a positive environmental impact. While many international brands match their emissions to be carbon neutral, Emma Lewisham is going above and beyond by offsetting an additional 25 percent. The carbon offset credits will go towards regenerating New Zealand's Puhoi Forest Reserves, supporting Gyapa's Cook Stoves technology in Ghana and supporting Malya's Wind Power Project in India.
To be in a position to offset positively, Emma Lewisham needed to work out what exactly its carbon emissions were for each product. A pottle of potent skincare may be small but its impact on the environment begins to stack up beyond the shelf, from transportation needs to end-of-life solutions. The brand worked with another Auckland-based and world-leading company, the independent environmental certification agency Toitū Envirocare, to quantify its carbon numbers before reducing them. "You have to be really committed to the challenge," says Lewisham.
Achieving carbon positivity at the in-depth product level, as opposed to a general corporate level, meant tracing 150 complex ingredient sources — including a secluded edelweiss plant grown in a Swiss town, known to strengthen the skin's natural barrier and restore the appearance of youthfully firm skin in Emma Lewisham's Supernatural Crème. Traditionally, the beauty industry has operated under secrecy for such special ingredients, but transparency is needed to ensure ethical production. "And so it was convincing them to see that we want this information because we wanted to be empowered and be able to make good choices," says Lewisham.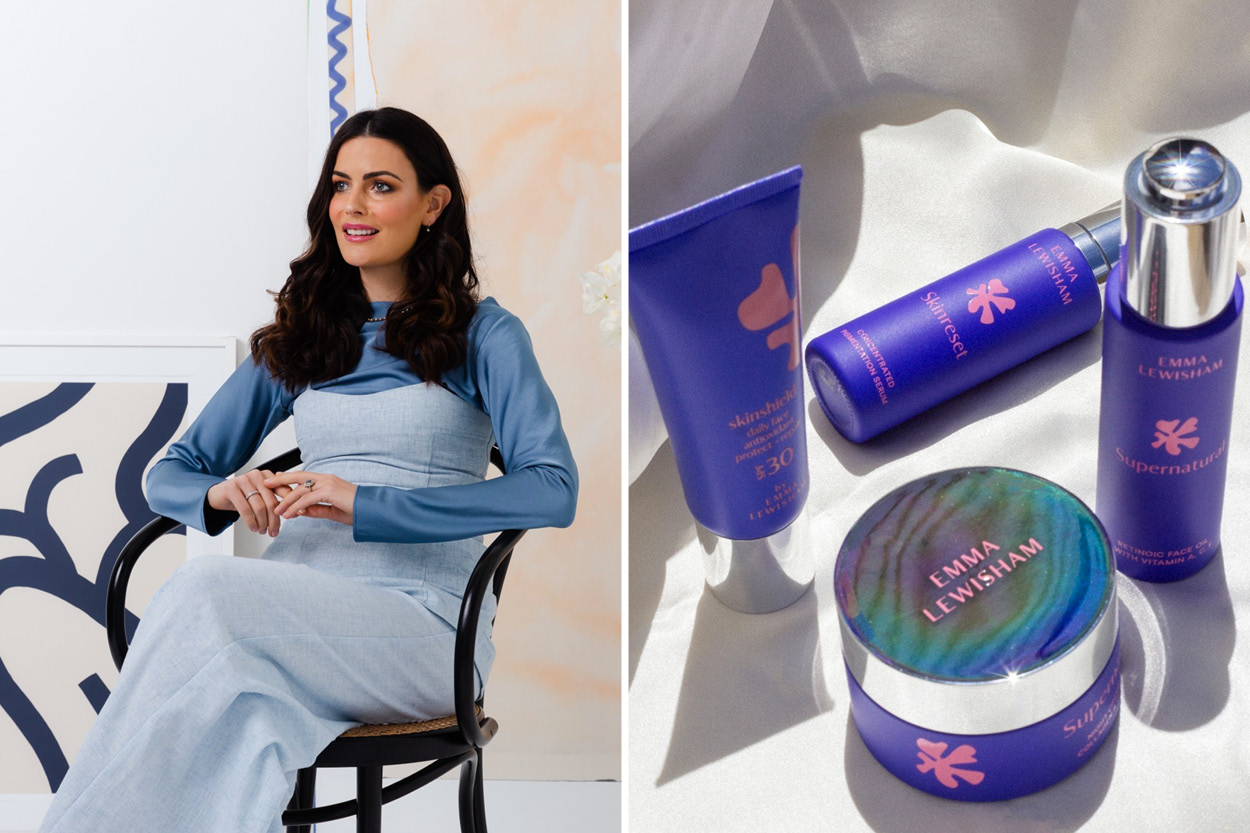 Emma Lewisham has always been a problem-solver. The brand's entire range is both scientifically validated and 100% natural. From its Supernatural Vitamin A Face Oil that nourishes the skin while protecting it against environmental aggressors, to its Skin Reset Serum that evens skin tone while restoring radiance, each product meets a need that was not yet smoothed over successfully by the industry. But the biggest problem was on a much larger scale — the 120 billion units of beauty packaging sent to landfills each year.
It's a dirty secret that although many beauty products are labelled as recyclable, in reality, curbside recycling is not up to the task and it's often added to general rubbish. "Recyclability for us is defined not by the potential, but by what actually happens in practice," says Lewisham. "Brands have to take ownership for it. That's why we have our Emma Lewisham Beauty Circle — we take material back with the aim of always being able to first and foremost reuse it. And if we can't, then we pay for it to be recycled through Terra cycle."
After significant business investments, all of Emma Lewisham's products are 100 percent designed to fit within a circular system, as well as made with 100 percent renewable energy. Designed to out-smart waste from the outset, Emma Lewisham products now use refill pods, so the outside packaging can be kept and reused by the customer. And the empty refill pods can be sterilised and refilled when sent back to base.
"Circularity is how we can reduce carbon emissions more than anything in the beauty industry," says Lewisham. In fact, Emma Lewisham's refillable product vessels have up to a 74% smaller carbon footprint than its original packaging.
Seeing the importance of collaboration over competition, Emma Lewisham is sharing its carbon positive and circular packaging intellectual property with the wider industry this week, as it announces a new stockist in Net-a-Porter. "We feel by helping others it will only in turn help us achieve what we're trying to do, bringing about change in the industry," says Lewisham.
Of course, the work is ongoing. Emma Lewisham's goal over the next two years is to reduce the carbon number of each product by a further 50 percent, while continuing to be a voice for change in the industry as its influence grows.
As in the pertinent words of Dr Goodall's recommendation letter: "The greatest danger to our future is apathy. I sincerely hope that the beauty industry can follow Emma Lewisham's lead. I believe they are paving the way for the future."