Car air fresheners have long been associated with the likes of saccharine-smelling, Jelly Belly-inspired pieces of plastic and overwhelmingly fragranced, green-papered fir trees. But we shouldn't have to waive our dignity, or social-prowess, in favour of a nice smelling car (good luck convincing friends to take part in that long-discussed road trip when your motor has a pair of pink fluffy dice hanging from its roof). Thankfully, esteemed candle brand ECOYA is reminding us that it is possible for car diffusers to be elegant, and sublime-smelling but not overpowering, with the release of its own variation.
ECOYA's diffuser is subtle and sleek, a round disc designed to sit unobtrusively on the vent of a car. Matte black and small in size, it would be unnoticeable completely if it wasn't for the soft, sweet aromas that it emanates. Unlike the offensive perfumes of the car fresheners of yore, ECOYA's one subtly scents the vehicle with gentle wafts of the brand's most iconic fragrances — either the classic French Pear, the spicy Lotus Flower, the uplifting Sweet Pea & Jasmine, the refreshing Coconut & Elderflower or the sweet Guava & Lychee Sorbet.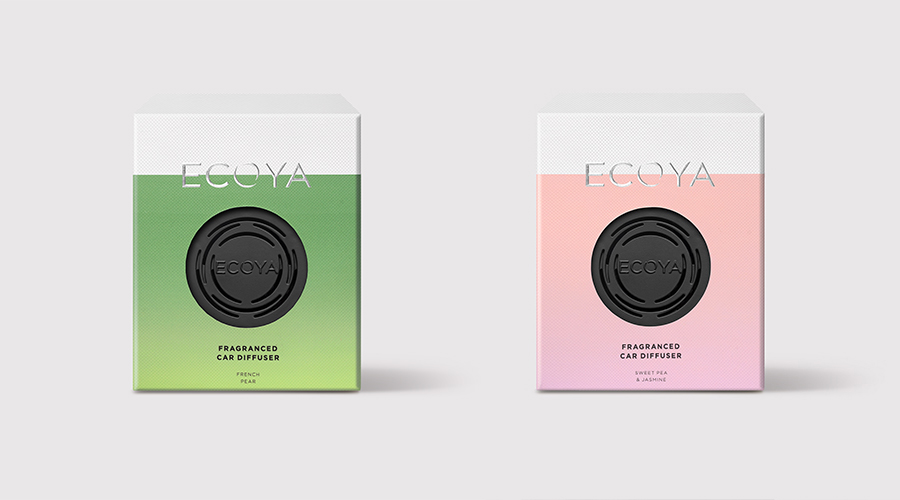 With sleek aesthetics and a divine aroma, ECOYA's latest addition to its expansive list of coveted products is ensuring that car interiors can be both sophisticated and sublimely fresh — making work commutes, road trips and all other car-bound sojourns better forevermore.