Plastic pollution can now be found on every slice of beach in every single corner of the world, from famous, tourist-crammed spots to uninhabited paradisiacal islands. An unsettling statement, but hardly surprising when you consider the eight million tonnes of plastic that enters our oceans every single year. If we carry on at the rate we're going, according to the World Economic Forum report, it will outnumber fish by weight in the oceans as soon as 2050. Determined to raise awareness for this issue, sustainability-focused brand Ecostore is tackling the issue head-on by launching a range of limited-edition Hand Wash bottles, all crafted entirely from Ocean Waste Plastic.
The Ocean Waste Plastic Limited Edition launch will comprise 20,000 bottles, which equates to over half a tonne of plastic waste being removed from the oceans. Each of the bottles are designed to be refilled, meaning that not only can you keep the limited edition designs by your sink evermore, but there's also no need to purchase any new plastic bottles — just simply pop by one of Ecostore's many refill stations (at Ecostore's flagship store, green stores like Huckleberry and some local supermarkets) and replenish your hand wash supply.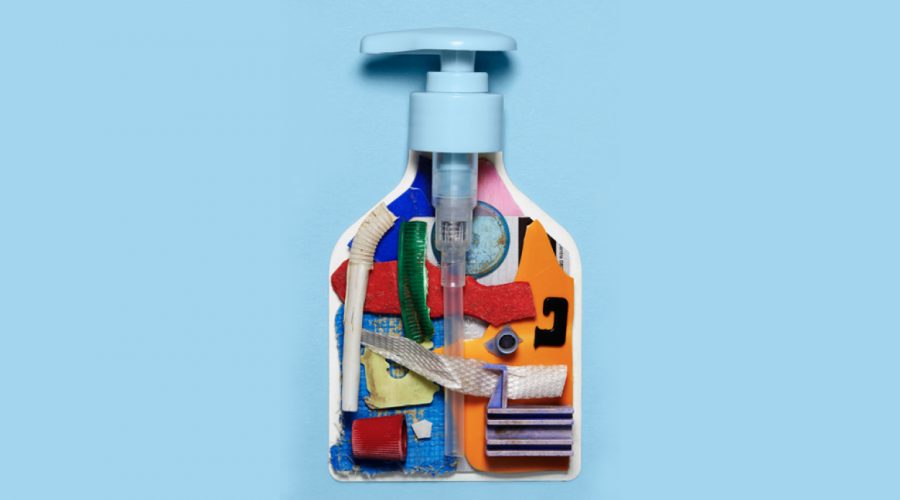 Ensuring that the bottles make just as much of a design statement as they do an environmental one, Ecostore has enlisted the help of New Zealand artist Tomas Cottle — an illustrator renowned for his conscious approach to art. Each of the three, bespoke designs are simple and elegant, comprising pale blue depictions of the ocean. Where one sees gannets diving into the water, another showcases a vast body of water reflecting the star-studded sky.
The first in New Zealand to launch a bottle made entirely from Ocean Waste Plastic, Ecostore is, once again, paving the way for a more sustainable future via an innovative concept. We can only hope that it's not too long before other big businesses begin to take note.