Branching out and trying a new beauty product is no small thing — it comes at a cost, and it's important to know that what you're about to dab on your face, slather on your skin or massage into your hair is worth the effort. Getting recommendations from a trusted source is key, and that is why we at Denizen have decided to share our current favourite beauty picks.
It turns out there are quite a few (what can we say, we're beauty buffs), but what better time than alert level 4 lockdown to start implementing an improved routine? You can always keep your camera off for that Zoom if you're too busy sheet-masking and, hey, even if you're living in loungewear, at least your skin and hair will be glowing.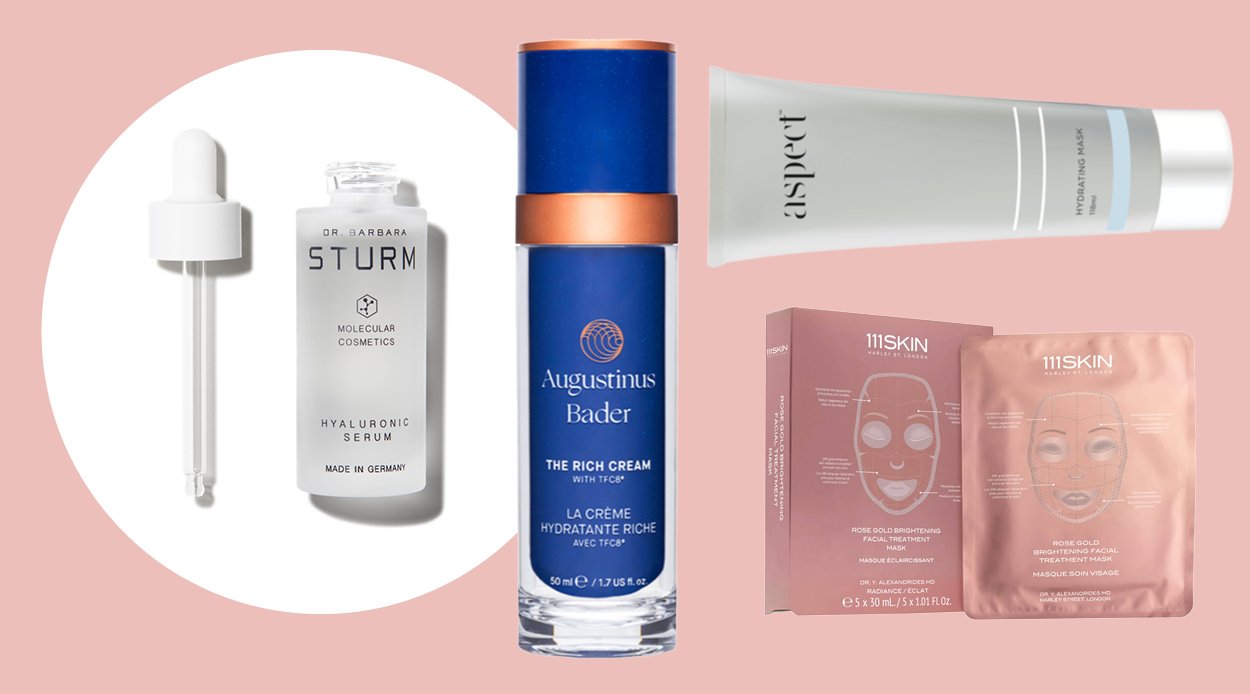 Claire Sullivan-Kraus, Editor-in-chief:
Dr. Barbara Sturm Hyaluronic Serum
I use this product day and night. I definitely notice an immediate plumpness in my skin and minimising of fine lines upon applying it. The trick to using hyaluronic serums is to always follow with a really good moisturiser so that the hyaluronic can draw moisture from the additional layer of moisturiser rather than drawing it from your skin.
Augustinus Bader The Rich Cream
I've been a Bader convert since it first launched in 2018 having secured a highly coveted bottle of The Rich Cream on an overseas trip. Thankfully I can now get it from Spring Spa, who are New Zealand's exclusive stockists. It's not as heavy as some creams I've used, but it definitely leaves me feeling intensely moisturised, and after all the fuss about facial products being just as important on the rest of your body, I've happily jumped on the bandwagon with The Body Cream too — and have never looked back.
111Skin Rose Gold Masks
Anyone who knows me, will be familiar with my propensity for a sheet mask. An absolute essential before any night out, the 111Skin range (in particular, the Rose Gold one) will immediately erase any signs of wear and tear that life throws over my face, leaving my skin silky smooth and ready for makeup application. The dedicated eye masks are a lifesaver… and are a permanent resident in my handbag for quick fixes when time doesn't allow for a full mask.
Aspect Skincare Hydrating Mask
A girlfriend recently put me onto this in Queenstown, where the colder weather can wreak havoc drying out the skin. I've taken to slathering this on my face at night and sleeping in it. The results the next morning are impressive.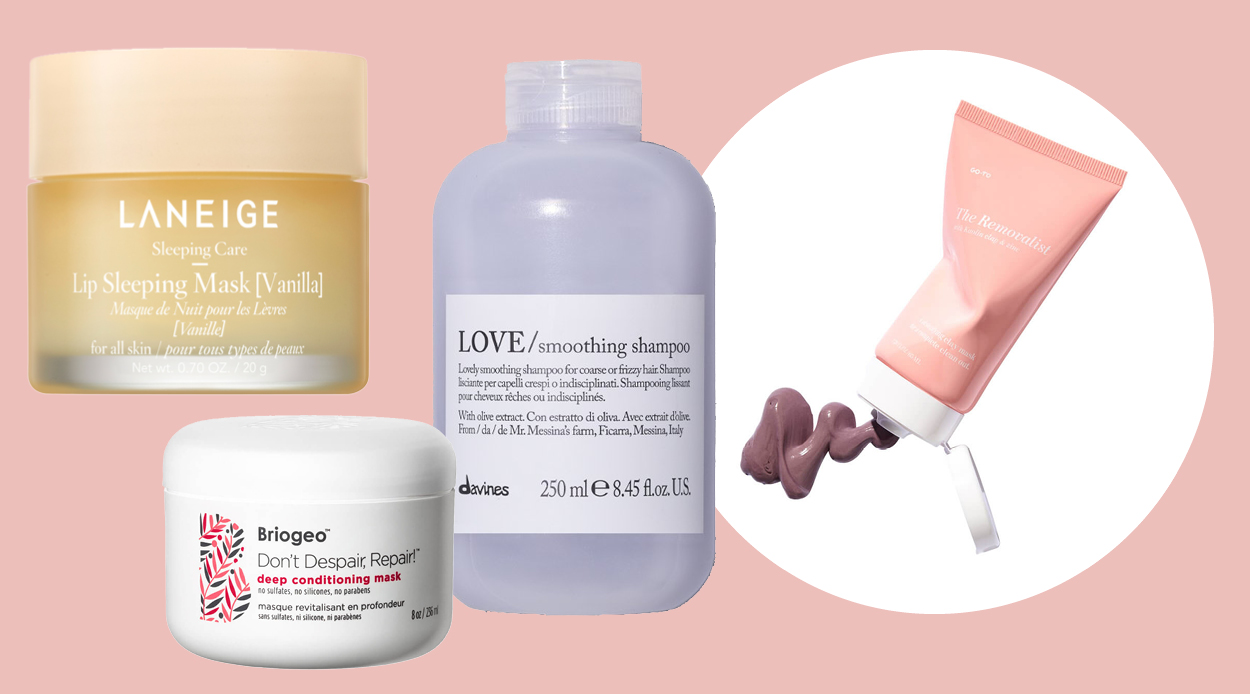 Brianna Kirkham, Content Manager:
Davines Love Smoothing Shampoo
The shampoo and conditioner in this set are nourishing but doesn't weigh down my super fine hair. It's also great for those with unruly curls.
Go-to The Removalist Clay Mask
This clarifying clay mask is not your typical clay mask — it leaves my skin feeling bouncy and fresh, rather than tight and dry which can be associated with some clay masks!
Laniege Lip Sleeping Mask
While the name might be 'sleeping mask' I use this super moisturising lip product all day and it doesn't dry my lips out in between applications like some lip balms can.
Briogeo Don't Despair, Repair! Deep Conditioning Hair Mask
I'm obsessed with this and use it once a week. Super hydrating, it helps with hair breakage and controls frizz.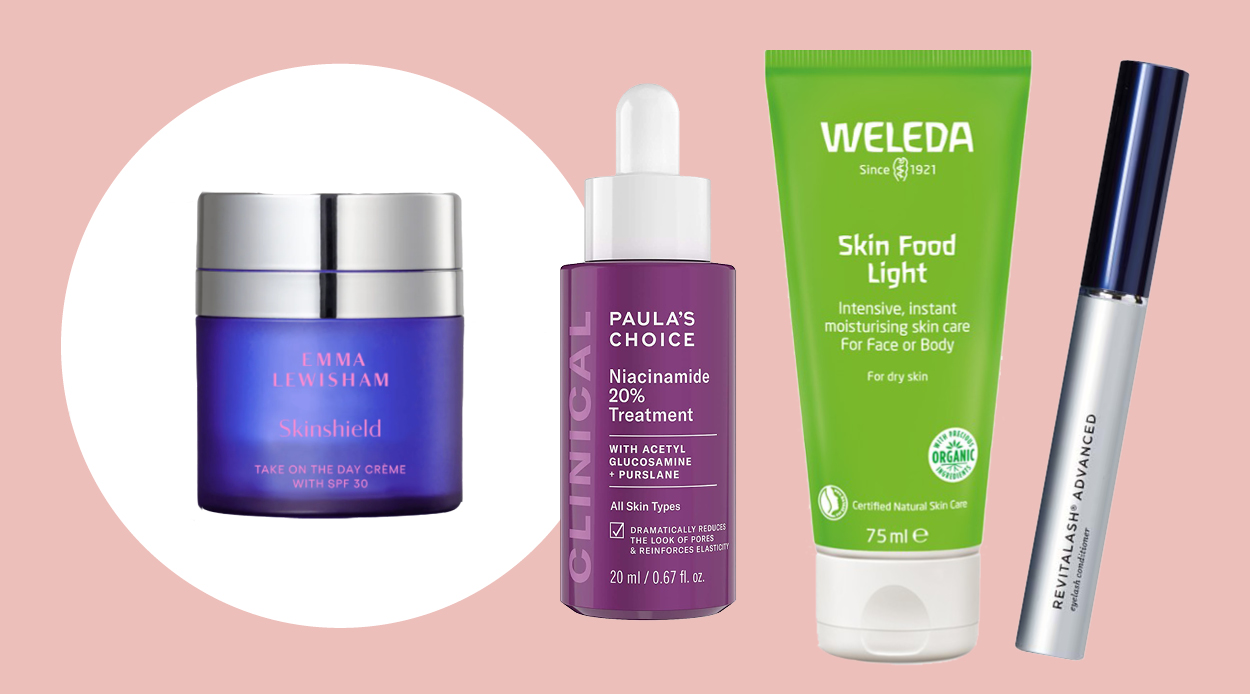 Rosie Herdman, Deputy Editor:
Revitalash Advanced Lash Serum
I was always sceptical of this serum's efficacy, but after using it for a month religiously, I'm blown away by the results and now have people asking me unprompted if my eyelashes are real. My tips are to make sure you use it every day, and I used it in the morning, after all my face creams/base makeup, and before eyeliner or mascara. I let the serum sit on my lashes for a good amount of time before going in with another product too, to really make sure it's doing its job.
Paula's Choice Clinical Niacinamide 20% Treatment
I highly recommend this to anyone who's looking to improve the texture of their skin and address bumpiness and marks. I wasn't expecting to love it as much as I do, but when I apply it regularly after washing my face and before serums or moisturising, I notice a huge difference.
Emma Lewisham Skin Shield Take On The Day Crème with SPF 30
I'm yet to find a daily sunscreen that I love more than this product by local brand Emma Lewisham. I apply it as the last step over my moisturiser, and it gives a lovely glow and hydration to my skin as well as being made with 100 percent natural ingredients.
Weleda Skin Food Light
Continuing on the natural buzz, I've been using Weleda's Skin Food Light daily as, this winter, for the first time I've had patches of rough, dry skin. While the original Skin Food is much too heavy and greasy for me, the Light formulation is more spreadable and wearable, and is the only thing I've found that completely erases those dry patches.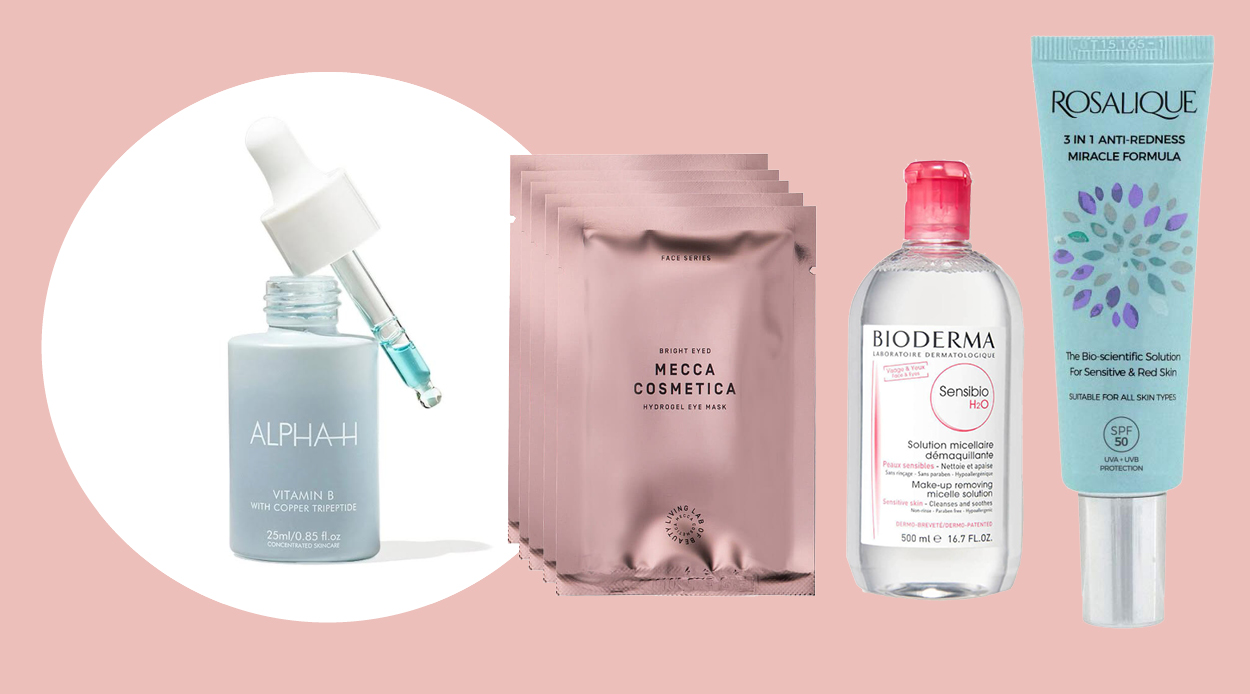 Cara Allan, Account Manager:
Rosalique 3 in 1 Anti-Redness Miracle Formula
This product range is specifically formulated for sensitive skin that has a red undertone and makes the perfect base for a "no makeup" makeup look. Applying a little extra concealer where and when necessary, most days I need little else. Not to mention it is SPF 50.
Alpha-H Vitamin
This serum is a recent addition to my regime and I love it. It's lightweight, hydrating and helps with achieving a natural glow, whilst working to protect my skin barrier.
Mecca Cosmetica Bright Eyed Eye Mask
Extra hydration is key in winter and I find using these masks before applying makeup for a night out or a special event, plumps my undereye and helps with fine lines.
Biorderma Sensibio H20
An easy but super effective way to wipe away the day (whether it be makeup or just SPF). I love Sensibo H20, it clears your skin quickly, whilst being really gentle. I use this as part one of my two-step cleanse routine (usually followed by Aspect Mild Clean).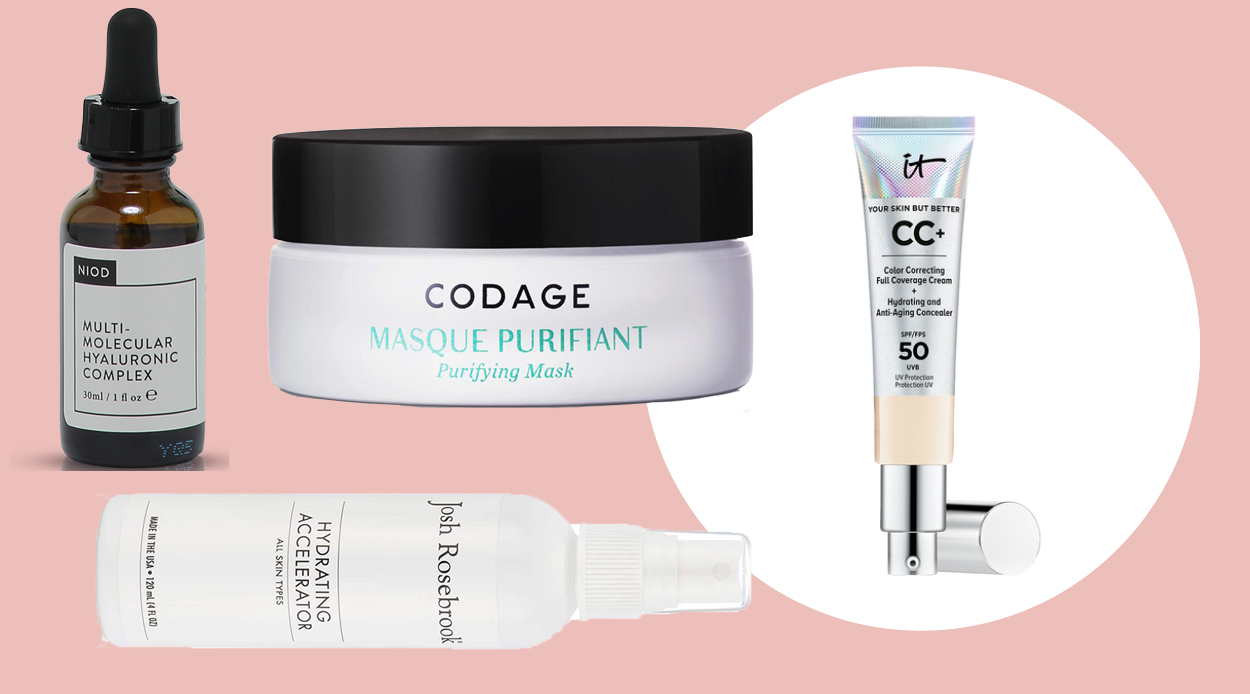 Fliss Grennell, Advertising Manager:
It Cosmetics Your Skin But Better CC+ Cream SPF 50
I'm currently battling some delightful pregnancy dermatitis, so I love that this has been created for sensitive skin types with skin-loving ingredients and doesn't feel like you are doing harm to your skin when wanting to cover up. It also feels nice to apply and gives good coverage.
Codage Paris Moisturising Mask
This mask is an absolute treat, it makes your skin glow and feel so nourished. I apply after the Joanna Vargas Exfoliating Mask, and it makes you feel like you've really done something kind for your skin especially while we can't currently go and get a facial.
Josh Rosebrook Hydrating Accelerator
I like to keep this in the fridge for a refreshing face spritz, it makes my skin feel juicy and plump.
Niod Multi Molecular Hyaluronic Complex
I often get quite dry skin in winter, so this feels like a big old drink for my skin before applying the Doctor Rogers Restore Moisturising Face Lotion.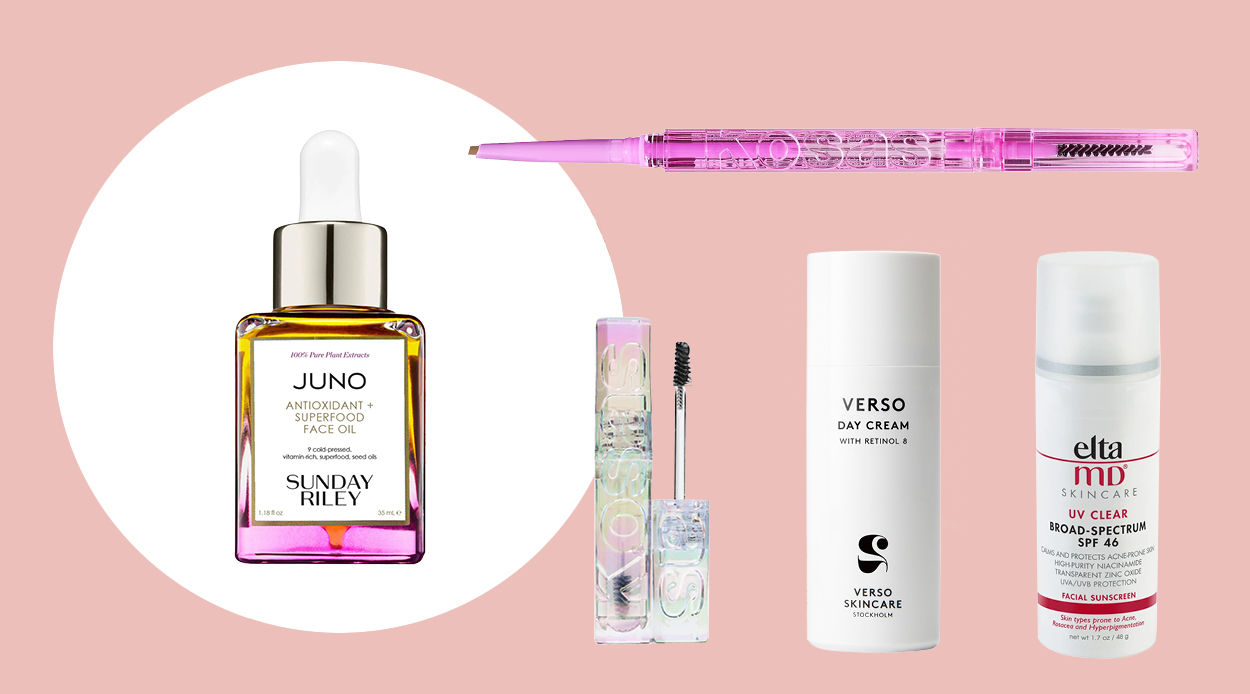 Fran King, Art Director:
Sunday Riley Juno Antioxidant + Superfood Face Oil
This face oil is full of antioxidants, omegas and vitamins, leaving my skin feeling hydrated and replenished. It gives the skin a healthy glow and I like that it doesn't become greasy or sticky after use.

Kosas Brow Pop Dual-Action Pencil and Air Brow Clear Lifting Treatment Gel
I love that this brow pencil is dual-ended so I don't need a separate spoolie brush and the triangle tip is really easy to use. The Kosas brow gel is the perfect addition to set your brows in place all day long.
VERSO Day Cream
This cream is super nourishing which is perfect through winter. It absorbs really quickly and gives my skin a healthy glow. Formulated with active ingredients like retinol 8, niacinamide and turmeric it's no wonder that it has quickly become one of my favourite day creams.
EltaMD UV Clear Tinted Broad-Spectrum SPF 46
This oil-free, lightweight formula doesn't feel like it's clogging my skin which is always a plus for me. It also has a bonus of skin-improving ingredients like niacinamide, hyaluronic acid and lactic acid.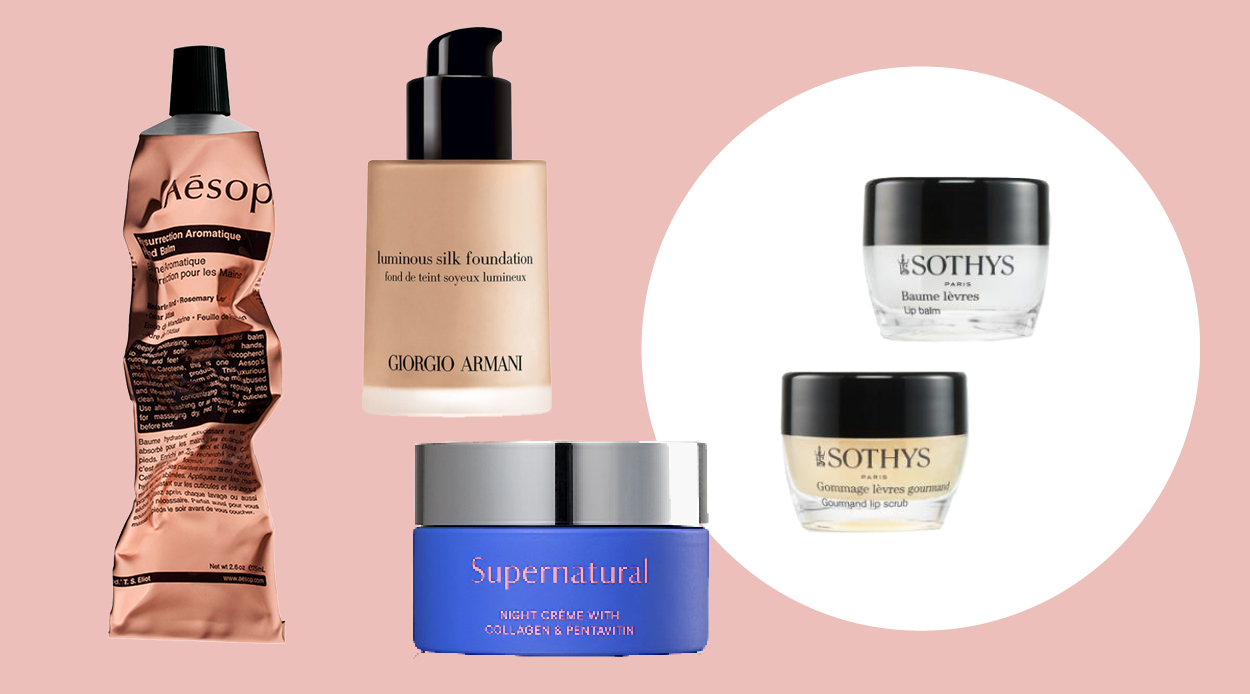 Jessica-Belle Greer, Features Editor:
Giorgio Armani Luminous Silk Foundation
Inspired by the feel of charmeuse silk, Giorgio Armani's cult-followed Luminous Silk Foundation offers smooth, soft coverage with a light glow. I keep a pretty pared-back makeup routine and love how effortless and elegant this product is. It lives up to the hype.
Emma Lewisham Supernatural Collagen Boosting 72-Hour Hydration Crème Riche
Emma Lewisham has slowly been taking over my skincare regime but the product I apply the most is the Supernatural Collagen Boosting Crème Riche. It's decadent to the touch and smoothes over my skin. Most importantly, its green tech ingredients deliver radiant results. I've had so many compliments on my complexion since I've started using it.
Aesop Resurrection Aromatique Hand Balm
I don't know how Aesop does it, but its hand and body creams often smell like there is a whole world bottled within them. Now that our hands are needing more care and attention as a pandemic precaution, I can't put down the Resurrection Aromatique Hand Balm — a blend of fragrant botanicals and skin-softening emollients for rich hydration.
Sothys Gourmand Lip Scrub & Balm Duo
The one beauty tip my mother taught me was to always look after your lips, so I love this lip scrub and balm duo from Sothys. The scrub smells beautiful and buffs away any dead skin, while the balm melts right in to nourish and protect. When I'm going out, it ensures my lipstick goes on that much smoother, too.