Learning more about exactly where something comes from makes us appreciate it that much more, and the sentiment couldn't be truer for honey. When you think about the fact that worker bees only produce about 1/12th of a teaspoon of honey in their lifetime, or that, on one flight from the hive to collect honey, a honey bee will have to visit between 50 to 100 flowers, it's pretty mind-blowing that this delicious, sweet nectar is so readily available to us.
Fostering this sense of connection and appreciation is a key part of Comvita's newly opened Wellness Lab, a state-of-the-art, experiential retail space in Auckland's CBD. As the global market leader in UMF Mānuka honey, Comvita is aiming to take guests on a unique, multi-sensory journey to give new depth to their understanding of honey, Mānuka and bees.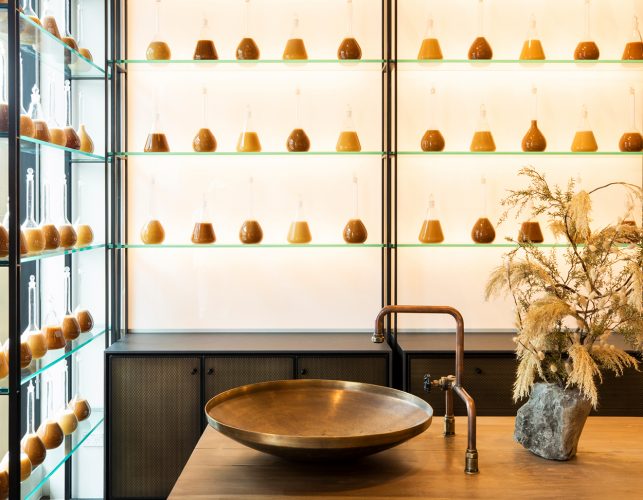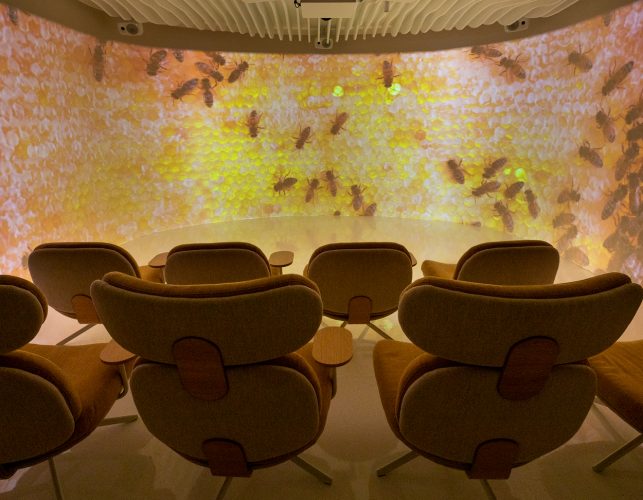 Visit the store, and not only will you be able to purchase Comvita's exquisite honey, but you'll be able to book a 30-minute tasting tour within the lab's 180-degree theatre.
Hosted by beekeeper and bee-breeder Noelani Waters, the tour combines custom-designed audio-visual elements that have been designed according to neuroscience research to enhance the flavour experience and the perception of taste for the audience.
You'll also be able to learn about Comvita's new, limited-edition Special Reserve UMF™ 25+ (MGO 1200+) Mānuka Honey — an incredibly precious product that has been created from some of the world's rarest honey.
Leading gastrophysicist and sensory science expert, Professor Charles Spence, was closely collaborated with for the project — previously, he has worked with Heston Blumenthal of The Fat Duck fame, and many other leading chefs, mixologists and perfumers.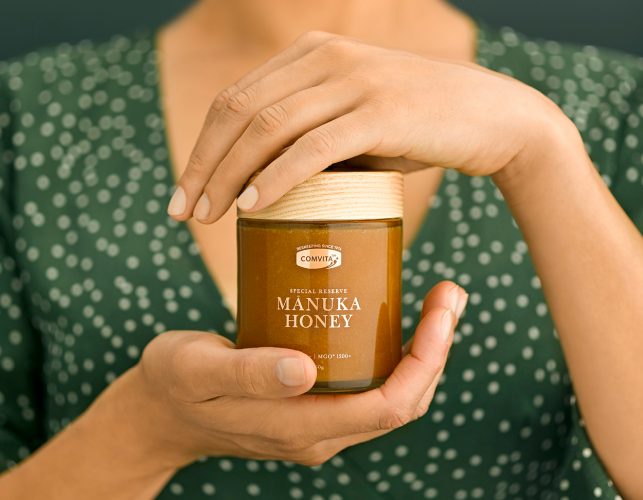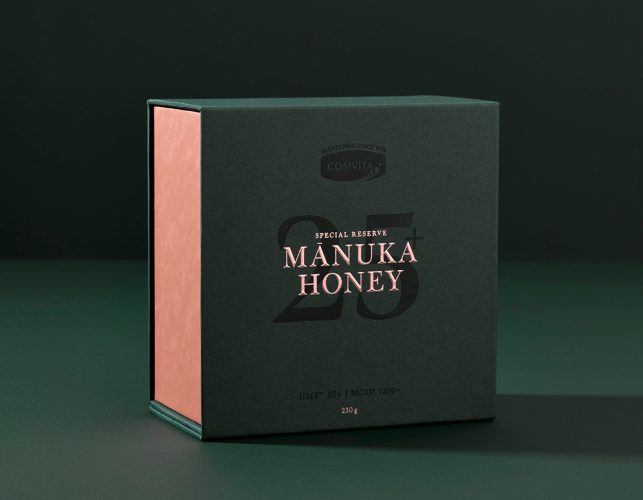 In order to make sure every detail of the Wellness Lab experience is as enjoyable and customised as possible, collaborations with local New Zealand artisans and craftspeople were an integral part of the process; from the theatre chairs, to the tasting spoons.
With a goal for the Lab to become a destination and educational hub for customers, schools and more, Comvita is helping to broaden our understanding and reverence for Mānuka honey — a golden and precious substance that is so much more than a delicious spread.