While wellbeing routines seem to be getting more and more complicated, we're advocates for simplicity at our core. A pared-back product that does exactly what it claims to is worth its weight in gold, and is even better when it doesn't require a lot of effort on our part. It's hardly surprising, then, that we are loyal followers of those who make their beauty essentials with ease in mind, with one of our favourites being Ecostore.
Seeking to create something that was simple, effective and not harsh on the environment, Ecostore has released a new hero product, and it's set to revolutionise our hair care routine. The Smoothing Shampoo Bar harnesses all-natural ingredients and a totally sustainable approach to haircare that leaves us feeling fresh and sleek. Longtime readers of Denizen will know how much we adore this brand's shampoo bars, which are low-impact (thanks to their natural ingredients and minimal packaging) and just as results-driven as any product you might find at the salon, except here, there's a simplicity that takes the effort out of hair-wash day.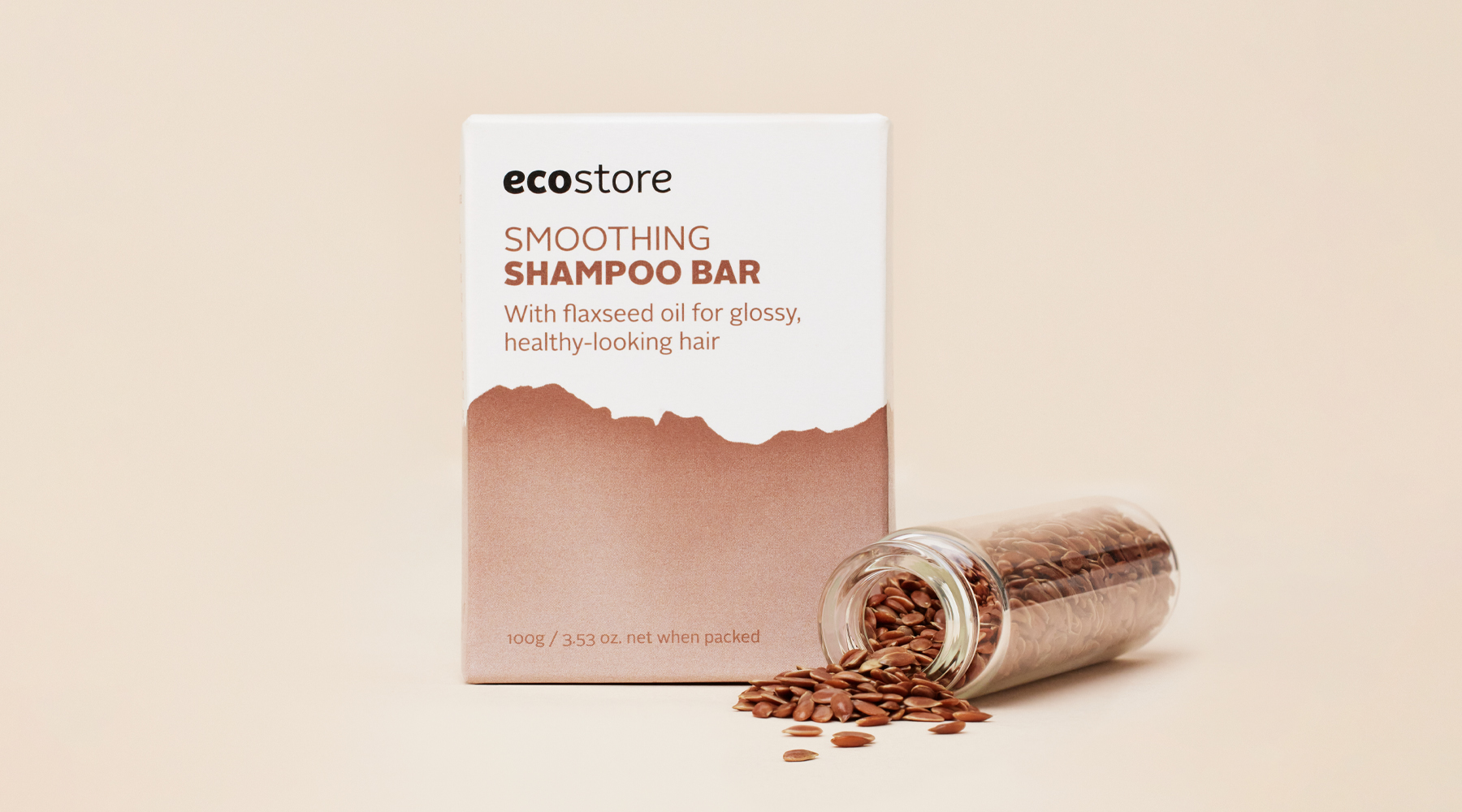 Ecostore's new smoothing range, released yesterday, features nourishing, hydrating ingredients that provide shine and definition, all while taming your mane. The intense hydration comes from the inclusion of omega-rich flaxseed oil and the lack of silicone and other harmful additives. It's the kind of product designed for frizz-prone hair or anyone looking to revive dry locks and achieve a sleeker, shinier finish and is a must-have for any clean beauty routine (something we should all be implementing). Never has our haircare been so easy or felt so good.
The new Ecostore Smoothing range is available at supermarkets nationwide and on ecostore.com.