Finding time for a self-care appointment within the swirling jumble of modern life can be a challenge. When one finally does, one wants to know that the chosen booking will be worth the calendar space. This is especially true for massages — the disappointment of receiving a limp, oily rubdown when sore muscles are crying out for some attention, is real. Here, we have compiled the best massage services for a variety of specific requirements, including the the most expert local massage therapists to administer them, to make sure you leave your appointment feeling serene and ache-free.
Best massage for fans of deep-tissue techniques
Traditional Thai Massage at Golden Fingers Thai Massage, Kingsland
With two branches in Auckland, Golden Fingers is the place to go if you need some realigning. The full treatment menu is comprehensive, however it's the traditional Thai massage we go for — an oil-free, active and firm style designed to improve flexibility and relieve tension. The recipient will usually lie on floor mats, with the therapist moving around them, using their hands, feet, knees and elbows to manipulate the client's body. Focusing on muscle stretching, deep compression and overall flexibility, you can expect an increased range of motion and an energy boost. We recommend Ollie for a consistently good massage.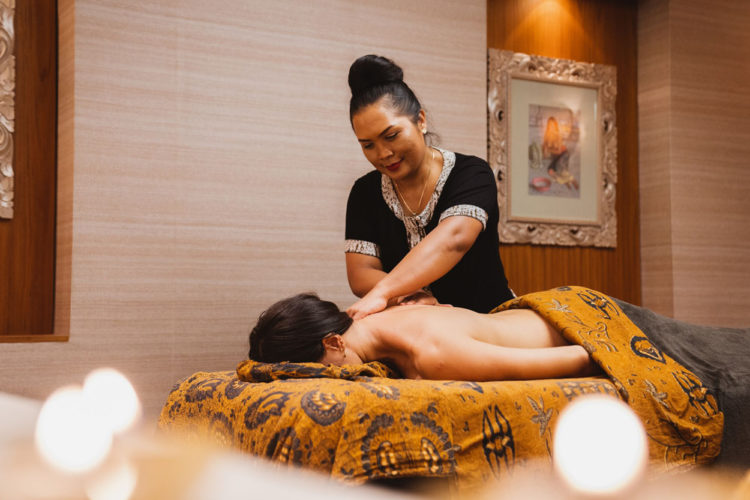 Best relaxation massage
Balinese Massage at East Day Spa, CBD
Why mess with a classic? Snuggle up and zone out in one of East Day Spa's cosy therapy rooms, letting a sense of calm and relaxation overtake you. East's signature Balinese massage will take you on a journey, offering a healing ritual to relax and restore. This is designed to be a full body service, with medium pressure (although you can customise it), gentle stretches and acupressure. Ask for Agung, East Day Spa's most senior massage therapist and spa trainer. Her forté in Balinese massage as well as vast experience across all massage disciplines, will leave you feeling both relaxed and healed.
Best massage for a sculpted physique
The Sheila Perez Method at My Beauty Room, Grey Lynn
If you're feeling puffy and sluggish, this is the treatment to try. Vinegar Lane salon My Beauty Room, run by experienced beauty therapist Nicky Watkins, is the only New Zealand location to offer The Sheila Perez Method. Aiming to detoxify the body, eliminate accumulated fluid, activate the immune system, combat cellulite and stimulate bowel function, this highly effective treatment combines lymphatic draining with lipo-sculpting massage for incredible results that can be seen during the first session.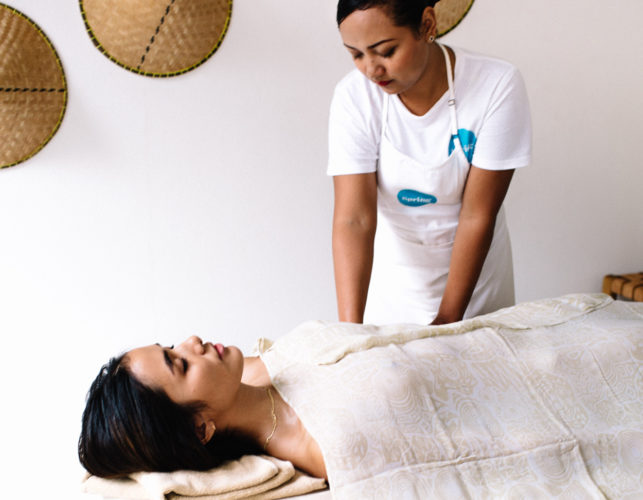 Best for prenatal
Prenatal Massage at Spring Spa, Ponsonby
The 'pregnancy glow' myth has long been perpetuated as something that pregnant women radiate, all the time. But when you're past the excitement of the first trimester and the cute, settling-in stage of the second, the inevitable discomfort of the third can leave you wondering where the hell your 'glow' has gone, and was it even there in the first place? Luckily, there are treatments available that will not only have you feeling glowy again, but will alleviate some of the aches and pains that pregnancy blesses you with. For the best prenatal massage, put your trust in Spring Spa, where you can settle into one of the calm, dimly-lit rooms (on your side, of course) with a pillow between your legs, and let the expert masseuses work their magic on your tired back. We recommend making frequent use of this service before your wee one arrives and the game changes again. Ask for the supremely talented Kate Grant.
Best holistic offering
Tonic Room, Kingsland
In this modern world many of us have a tightly-wound assemblage of woes that, more often than not, all feed into one another. Treating the causes rather than the symptoms is central to Tonic Room's philosophy, where many of the therapists are trained in multiple areas including naturopathy, massage therapy, herbal medicine, holistic nutrition and more. Book in for a naturopathic consultation to address fatigue and low energy, digestive complaints, hormone imbalances, skin and immunity issues, then follow with one of Sarinah, Sara or Lauren's divine massages (we highly recommend the hot stone massage) for a sense of wellbeing that goes further than skin deep.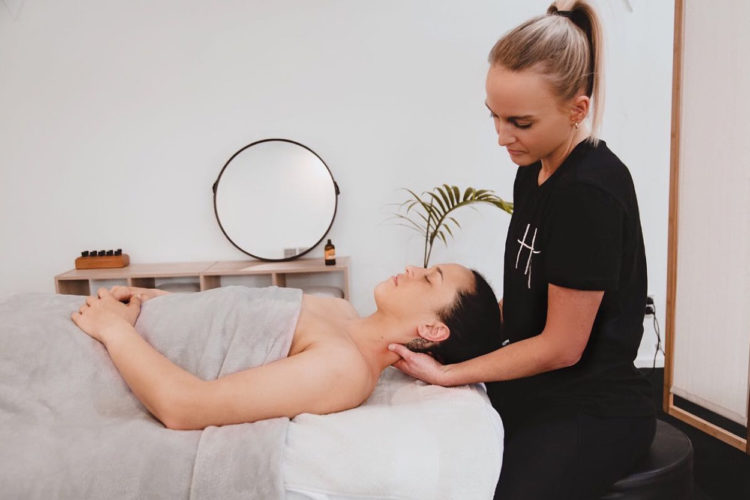 Best sports therapy massage
Samantha Harper, Grey Lynn
Massage therapist Samantha Harper is renowned for her skill and expertise, working with professional athletes and the general public alike. Her magic hands are regularly enlisted by NRL teams, competitive boxers and Team Emirates NZ, and her holistic method means she incorporates the physical, emotional and spiritual into her approach. Her sports massage sessions are heaven for anyone from weekend joggers to world-class professionals, and she also offers trigger point therapy, deep tissue massage, myofascial release — plus, a good old-fashioned relaxation massage.
Best lymphatic drainage massage
Yunity Massage, Herne Bay
Encouraging the lymph flow around the body offers a hoard of benefits, including the elimination of toxins, swelling reduction and relief for a swathe of conditions such as chronic sinusitis, migraines, stress, whiplash — even stroke recovery and tennis elbow. Catherine Chu at Yunity Massage is booked out months in advance for her neuromuscular therapy and manual lymphatic drainage massages, thanks to her knowledge and passion for helping clients to feel their absolute best, inside and out.