In serious need of a pamper session? When pencilling some well-deserved self-care into your busy calendar, a 'one facial fits all' philosophy just won't cut it. Whether you're after a tailored approach or a luxurious experience, a results-driven treatment or a face-sculpting massage, we've scoped out the facials designed to suit your needs. So go ahead, put your best face forward with our insider's guide to the best facials in town.
Best scalpel-free facelift
The Yoga Facial at The Facialist, CBD
Using expert massage and lymphatic drainage techniques, this 30-minute facial was designed by renowned holistic facialist and The Facialist founder Ashleigh Scott, to lift, tone and firm the facial muscles. Using minimal products from Janesce Skincare, this facial is not so much about the products, but sculpting the face. A neck and eyebrow massage gives the appearance of a lifted face, while gua sha is employed for de-puffing lymph drainage, resulting in emphasised cheekbones, a face that looks lifted and toned, and glowing skin.
Best for winter
Codage Hydration Facial at Spring Spa, various locations
If you're anything like us, you may have noticed your skin becoming a tad drier and more irritated as winter slowly sets in. A hefty dose of moisture is always welcome in this time of year, and the Codage Hydration Facial at Spring Spa is our go-to offering an intensely nourishing facial that regenerates and moisturises skin, boosting vitality. With an enzyme peel that gently stimulates cell renewal to restore radiance, skin is soft to touch and perfectly glowing.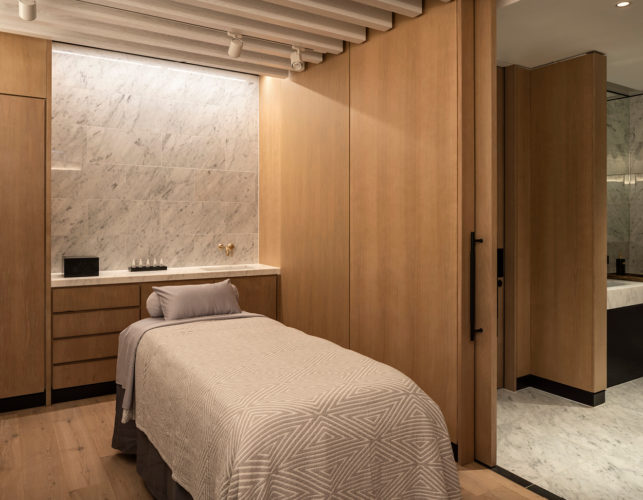 Best for clean beauty lovers
Emma Lewisham Facial, East Day Spa, CBD
Courtesy of the beauty industry's darling, Emma Lewisham, this facial is the ultimate indulgence for those seeking a clean and natural approach (with scientifically proven results) to their facial. The talented team at SkyCity's East Day Spa have embodied the philosophy of uncompromising beauty. Think of all of the good nutrients you could deliver to your skin in one indulgent session; high doses of vitamin C, antioxidants and gentle vitamin A. This luxurious anti-aging facial addresses pigmentation, restores your glow and evens complexion tone, all while being pampered by one of the most revered day spas in the city.
Best for an instant glow
OxyGlow Treatment at Skintopia, Commercial Bay
Those seeking instantaneous radiance should look no further than Commercial Bay's own Skintopia. In the 60-minute OxyGlow treatment, your complexion will benefit from the intraceuticals oxygen machine followed by the MediLUX LED light to hydrate, repair, rejuvenate and heal. While this may sound overwhelming, know that it's a treatment adored by beauty aficionados across the city. Designed to be a skin quenching treatment that provides the ultimate in intense hydration, it lifts, tones and hydrates the skin. Like all Skintopia treatments, the facial is customised based on your skin's unique needs to feature two options of LED light that suit your top skin concerns. These include Rosacea, acne, an impaired barrier, stressed skin, eczema and dermatitis.
Best luxurious experience
The Spa at Park Hyatt Auckland, Wynyard Quarter
The Park Hyatt Auckland's eponymous Spa is suitably refined and restorative, with a range of top quality treatments on offer. We can vouch for the effectiveness of the Ultimate Haute Couture Facial. Employing highly active algae derived V-TOX cream from London's revered facialist Linda Meredith, this facial utilises oxygen to infuse the product into the skin. Oxygen therapy is an important component of skin care technology, thanks to its role in supporting collagen production, and the results from a 90-minute facial speak for themselves with skin feeling substantially plumper and smooth. Administered in some of the most indulgent surroundings ever seen in this city, an afternoon here is the antidote to life in the fast lane.
Best results-based facial
The Power of Three facial at About Face, Ponsonby
The 'Power of Three' facial is a potent treatment that includes a skin peel, LED light therapy and an active vitamin infusion via Sonophoresis to leave you with ultimate (and noticeable) results. You can count on this facial to leave your skin feeling plump, dewy and hydrated, and it's a go-to for several of us in the Denizen office.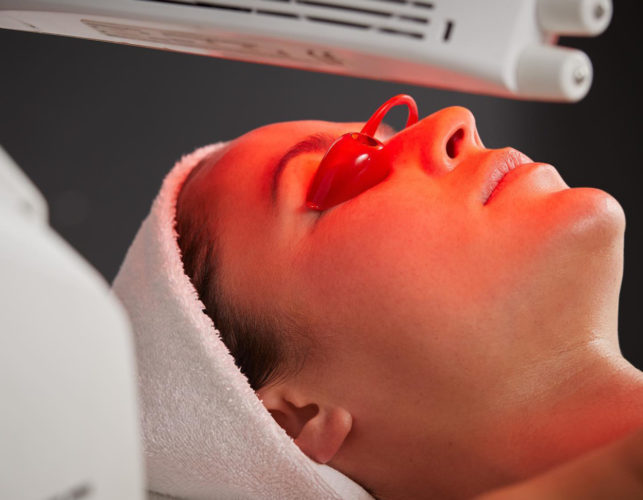 Iontophoresis facial with a Synergy peel at Room 9, Newmarket
Room 9 director and skin specialist Amelia Story says with the seasonal change, she's noticed a lot of her clients have dry skin. Introducing regular peels is an effective way to get instant results that also have long term gains, and the Synergy peel, while light and not at all aggressive, will help the skin renew. Add a peel to any one of Room 9's facials, like the Iontophoresis facial that uses an Ionzyme DF II Machine to help the product penetrate even further into the skin.
DermaPen 4 Microneedling (CIT) at Haven, Takapuna
Also known as Collagen Induction Therapy, this is a modern microneedling treatment that has revolutionised the method for even safer, long-lasting results. With the advanced technology, no numbing cream is required. The treatment addresses wrinkles, fine lines and pigmentation; acne, scarring and stretch marks. It can also be used on the hands and décolletage. A decadent hyaluronic acid mask to finish will leave your skin feeling soothed and hydrated.
Best tailored appointment 
Sothys Bespoke Facial at Sofitel Spa, Wynyard Quarter
A considered, individualised philosophy is what underpins this luxurious one hour and fifteen minute treatment. Designed to offer each recipient exactly the kind of attention their skin needs, both relaxation and effectiveness go hand-in-hand as Sothys' excellent products work their magic, with no two appointments the same. We recommend seeing therapist Jenny Natividad for this service, as her knowledge and expertise will make it all the more worthwhile.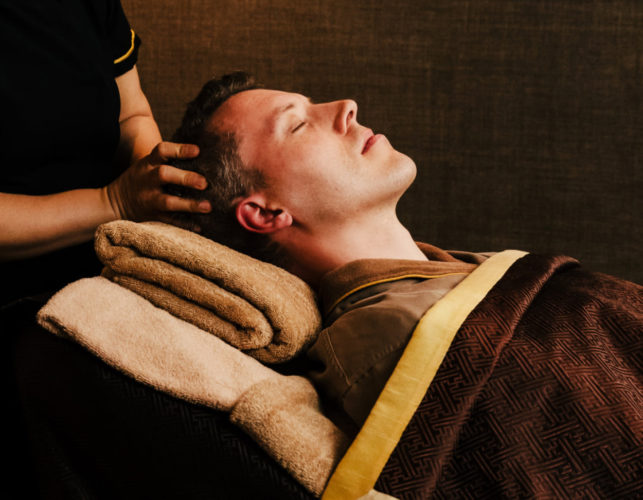 Best for men
We're firm believers that men can and should book in for any of the aforementioned treatments but if you're after an appointment that has been specifically formulated with men in mind, there are a few great options. The Sothys Homme facial at Cordis' Chuan Spa is designed to detoxify and nourish the unique needs of men's skin. Containing minerals derived from volcanic rock, this facial is rich in antioxidants to energise and provide essential skin nourishment. A Sothys Digi pressure massage provides release to the scalp, neck and shoulders, resulting in an all-round relaxing experience. Haven Spa's Men at Work facial treatment involves an Ultraceuticals peel selected for the specific skin type in question, followed by an advanced vitamin infusion to treat, nourish and soothe the skin.