Face-framing and feature-enhancing, a pair of well-groomed eyebrows can go a long way. But with many tough obstacles to avoid (over-plucking especially), the road to well-groomed brows isn't an easy one to navigate. As such, we recommend you put down the tweezers and put your brows in the hands of a professional.
We've scoured the beauty bars and spas of Auckland in search of the specialists that really go the extra mile — these six are the best in the business.
For those looking for a distinctly luxurious affair, we recommend booking in an appointment with a specialist at East Day Spa, STAT. Not only has its staff garnered wide acclaim for their ability to create flawlessly defined brows, but their soft, gentle approach makes every visit here feel like a tranquil spa escape — even if it does involve getting hairs ruthlessly plucked from your face. NB: The henna brows here are a real crowd favourite.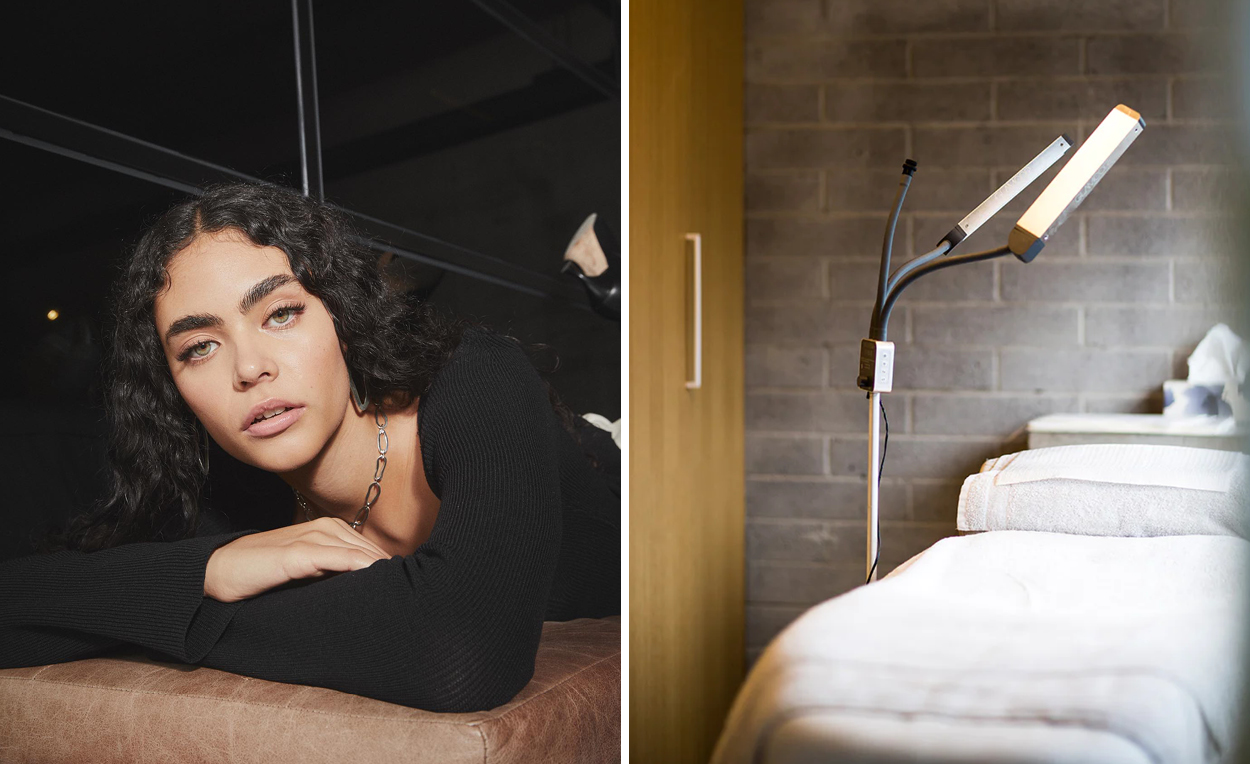 Not merely masters of the lash, (although they are fantastic in this domain of beauty) those at Lash Noir are also adept at crafting the ultimate brow arch. The beauty maestros here are at your disposal no matter what the request, be that shaping, tattooing, tinting or simple touch-ups, and the variety of eyebrow products available ensure that you can extend the treatment long after you've left the City Works Depot premises.
With their deft handiwork and exquisite range of products, the beauty therapists at Endota (formally Forme spa) do an exceptional job every time. And while the brow gurus here offer shaping and tinting, their skills actually extend much further, and so, to truly take full advantage of their talents, we suggest you indulge in one of their packages (like the Waking Woman: Brazilian, Brow Shape & Lash Tint).
Get expert brow treatment at any of Spring Spa's luxurious locations. Here, thanks to highly-trained practitioners, you can rest assured that your brows will come out exactly as you like them, whether via waxing, tinting or Spring Spa's full-service Brow Henna Package, which includes a brow shampoo consultation, measure and preparation, threading/shaping, brow henna application, and then a brow henna moisturising oil.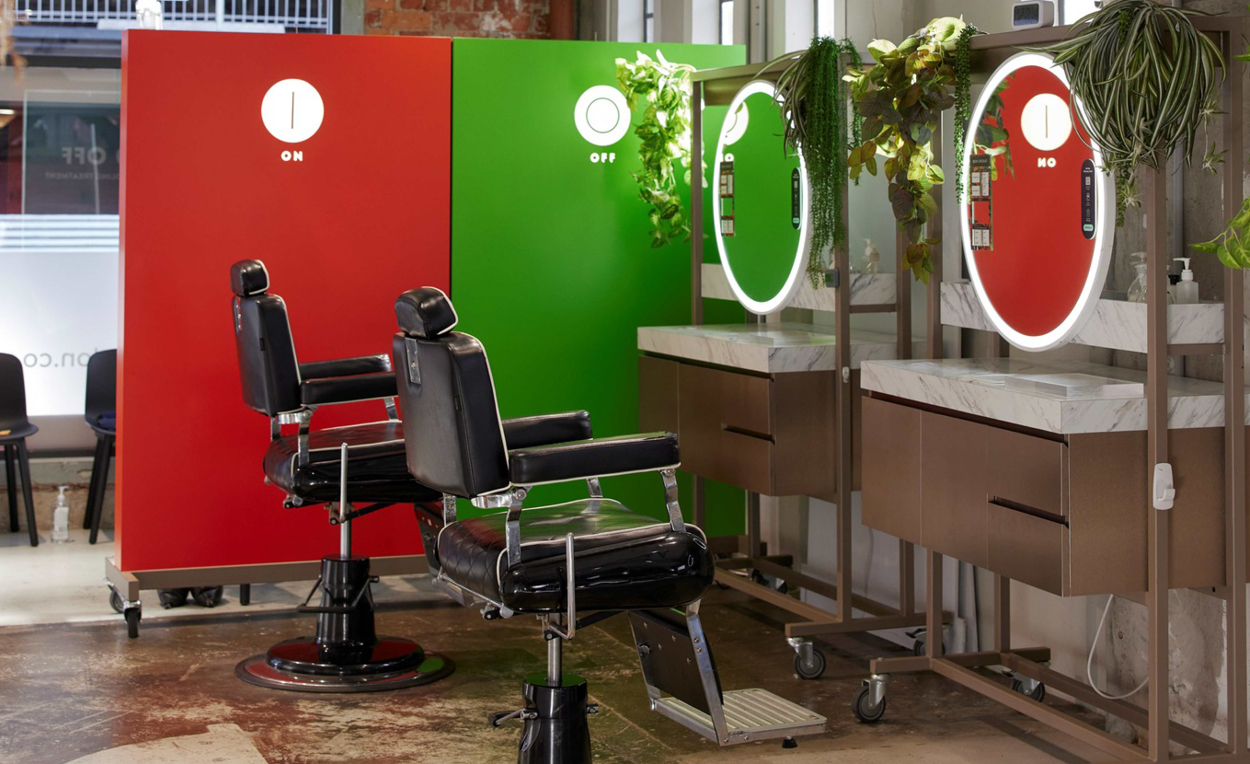 The mantra at every Off & On location has long been 'believable brows' which means that their practitioners always start by assessing their clients' faces, in order to understand what kind of shape is needed to enhance individual features. Offering a range of brow treatments including shaping, tinting and lamination, Off & On is a reliable, easy place where you can trust the brow experts to get it right every single time.
Far more than just a locals spot, Society, located in Grey Lynn, lures in brow-conscious aesthetes from all corners of Auckland. The professionals here are incredibly accomplished at all aspects of the process, but we have it on good authority that they're particularly skilled at tinting.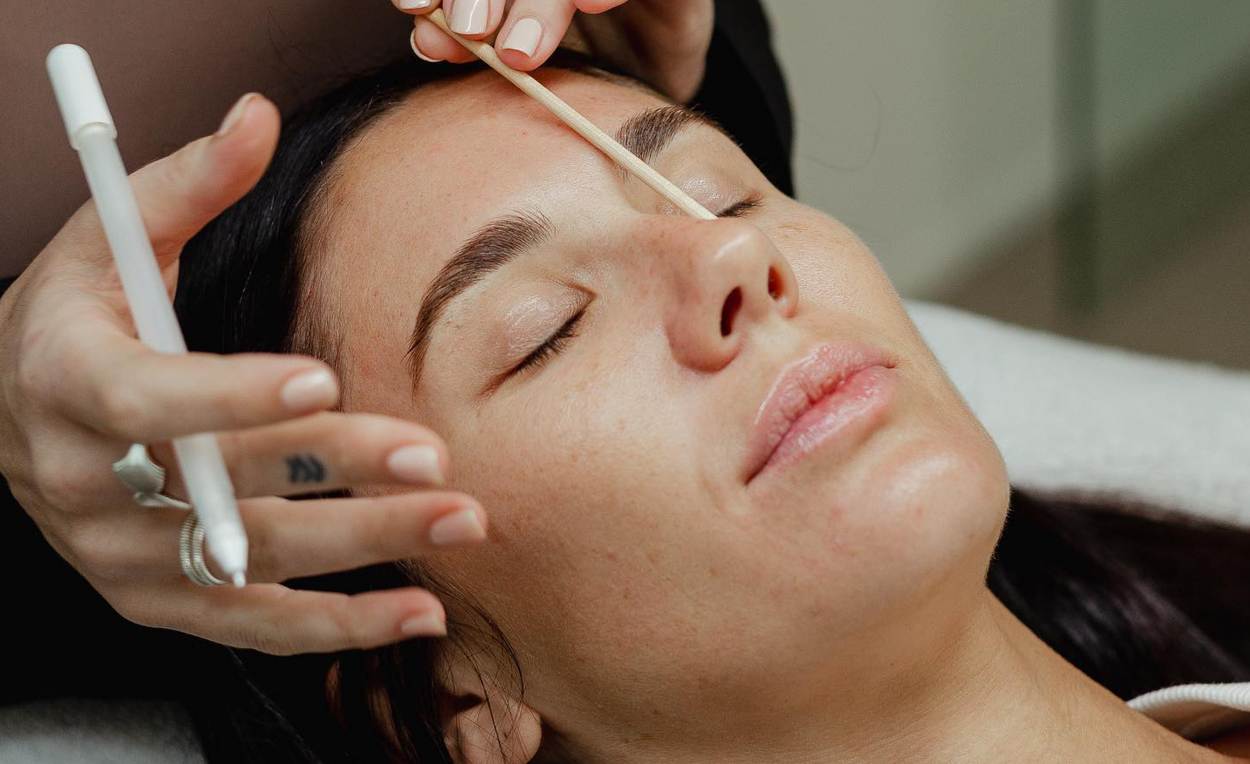 Therapist Annie Bargiacchi's beautiful home salon space in Avondale is always a welcoming place to go and have a treatment, and we've got it on good authority that Bargiacchi is extremely adept at brow lamination. If you've been wanting to try this treatment out, she's the one to see. Read more about it here.
It's housed in a small spot in Ellerslie, but this beauty haven has a presence that belies its size. Run by two effervescent young sisters, Courteney and Candy, what really makes treatments at The Beauty Chambers is the fun and friendly ambience — a visit here feels more like dropping in on an old friend than it does ticking off a life-admin task. If you're in need of some direction, the girls are especially proficient at feather-touch brows.
Founder of Richmond Road's new beauty spot Honeyroom, Gigi Kingi, is a beauty industry veteran who has garnered quite a reputation for her ability to tackle a brow. Here, you can find all the classic brow treatments, from waxing to shaping, tinting and laminating, alongside expert brow tattooing (if you're seeking something a little more permanent).