As consumers and businesses cotton on to the benefits of body firming products, the skincare industry is expanding its reach — down your décolletage, along your arms and well past your waist.
"More recently we have been starting to question why we are investing so heavily in our skincare, but not thinking about what we are applying to the body," says Mecca Skincare Education Lead Lucy Connell. "The body faces many of the same skin concerns, such as dryness, congestion and loss of firmness."
A mediocre moisturiser on our nightstand no longer seems sufficient as facial-grade ingredients and high-potency actives are pumped into results- driven body care. "With the boom in body care, more brands are getting involved, even those that traditionally stuck to skincare," adds Connell. "This means they can leverage all their science and technology that creates wonderful skincare, into body care — which is only going to mean better, more effective, products on the market."
But this doesn't mean skin and body care are one and the same. The epidermis of the skin on our body is thicker than on our face, so creams need to be more penetrating, and the components more potent. "Products formulated for the body may be richer in texture, and if it is an exfoliating product, it can be more active than what the skin on our face could handle," says Connell, who recommends daily exfoliating with an AHA based body wash to remove dead skin cells and encourage cell turnover.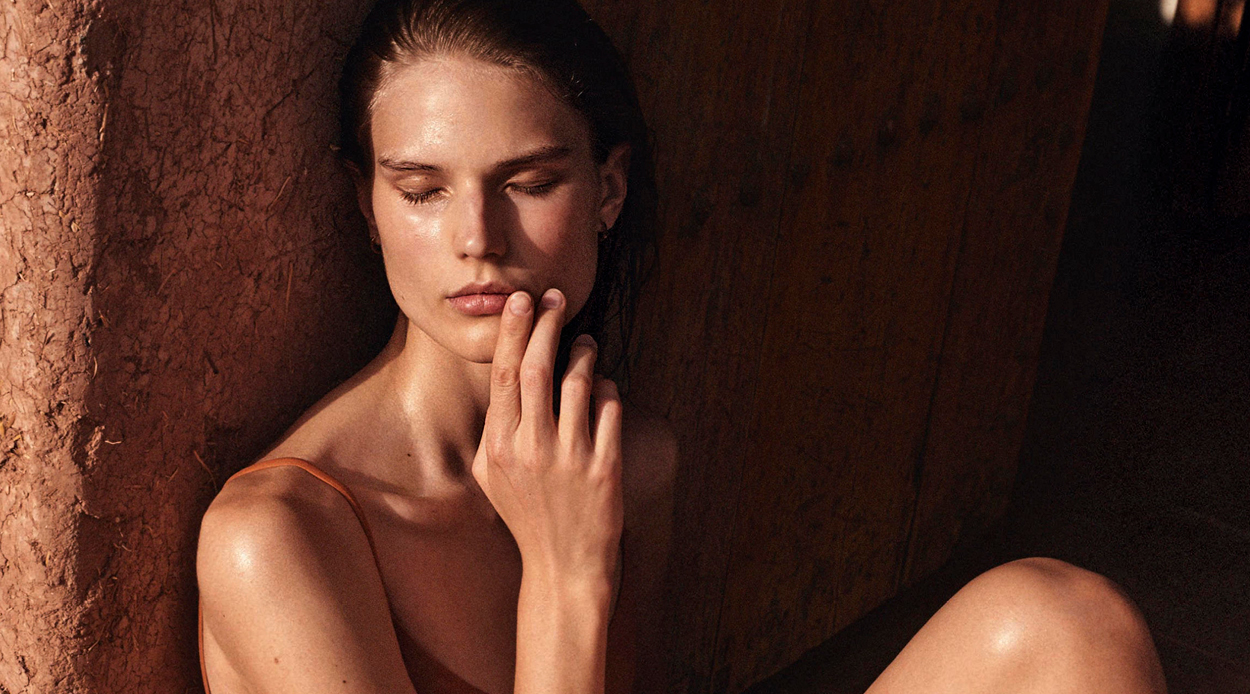 If you're not evangelical about exfoliating, dry brushing can also prepare the body for oils and lotions. Working in quick upwards flicks can help moderate the distribution of fat deposits under the skin, as well as encouraging blood flow for more tone and elasticity. For the chest and stomach, clockwise sweeps are advised — be sure to adjust the pressure so it is comfortable.
Compared to the face, the body produces less collagen — which can make the skin appear saggy. If you're dipping your toe into body care, try serums saturated with peptides and retinol that will promote the body's own production of collagen, smoothing out stretch marks at the same time as improving texture and tone.
Caffeine is another ingredient to look for on the back of a bottle. It dehydrates the fat in skin cells to help your body break it down. Green coffee extract could be one step ahead, blocking fatty acids from entering cells. Sothys Paris' Essential Slimming Care formula employs the antioxidant, and astragalus root extract, to reduce cellulite development from the outset.
Hydration is vital when using such active ingredients, and Sothys Paris' Pro-Youth Body Serum employs a hyaluronic acid substitute and sacred lotus extract (along with collagen-boosting peptides) to quench the skin's thirst while targeting problem areas.
Devices have done wonders to our facial routines, and now a new generation of tools are enhancing the body's denser skin lipids. The NuFace NuBody microcurrent device is a gentle yet powerful way to boost blood flow and stimulate collagen production for the trifecta — toning, firming and reducing dimpling. Meanwhile, BeautyBio's more analog micro-needling attachment for its GloPro stimulates the body's healing process while helping solutions sink further into the skin.
For those who prefer pampering over programmes, anti-cellulite and body toning treatments are showing up all over town. East Day Spa's Guam treatments use an advanced seaweed formula to reduce dimples found on the tummy, waist, bum and thighs, and to drain away toxins — all while enjoying a pleasant massage. The experts also offer lymphatic drainage and an abdominal treatment called Chi Nei Tsang, which help reduce bloating and inflammation as well as toning the skin.
As with skincare, barrier protection is the most important step — so shielding exposed skin with SPF daily is also essential. Like all well-intentioned rituals, body care is about taking the time to care for yourself — with the added benefit of connecting with the body that will carry you through a busy day.