Exercise is an intensely personal endeavour. We all have our own goals, preferred style of movement and fitness levels, and the type of training we respond to varies greatly. Luckily, there are myriad gym, trainer and studio options available locally for just about any of the aforementioned requirements. These are the places that will help you become your best physical self.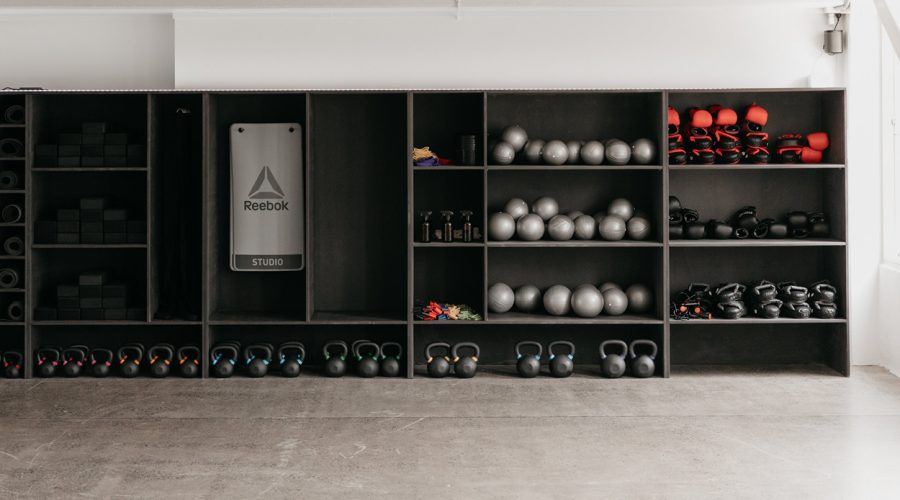 Best All-Rounder
Sala, Ponsonby
Any regular attendees to Sala will know there's an almost transcendent feeling that arises during the boutique fitness centre's classes. Whether you're a yoga devotee or a Pilates aficionado; building strength or sweating it out with cardio, you can be sure you're in good hands with any one of Sala's encouraging, knowledgeable teachers. One of our particular favourite classes is HIIT (high intensity interval training) Pilates with Abby Simons.
Best for Anger Management
Studio Box, Newmarket
Since it opened in 2019, Studio Box has been a firm favourite among fans of boxing's myriad benefits, conducted in a group exercise setting. With its atmospheric surroundings (thanks to the blessedly dark mood lighting) and excellent playlist, we can think of no better place to get in the zone and pummel out our frustrations.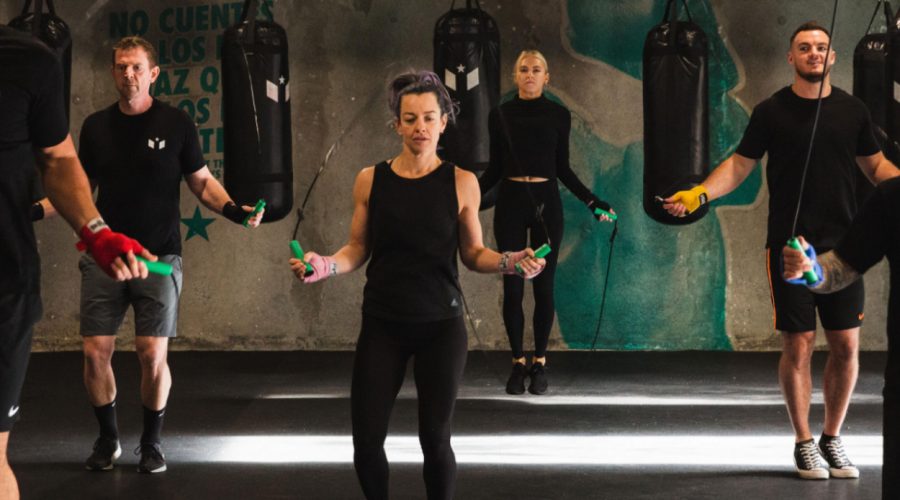 Dos Manos, Auckland City
Offering both one-on-one sessions and classes, Dos Manos is for your serious boxing devotee. Less dark rooms and loud music and more functional, focused training, Dos Manos has a class for every boxing-oriented goal — whether you want to up your strength, speed, endurance or conditioning.
Best for Emptying the Tank
Fitness All Together, Silo Park
Utilising a potent combination of HIIT, group training and outdoor exercise, Fitness All Together (FAT) is guaranteed to push you to your own individual limit — in a way that still manages to be fun and friendly. Founder Elliot de Lautour has long prioritised a holistic approach to health, incorporating a good mindset and strong social connections, so at a FAT class you'll be cheering each other on even as you're gasping for breath.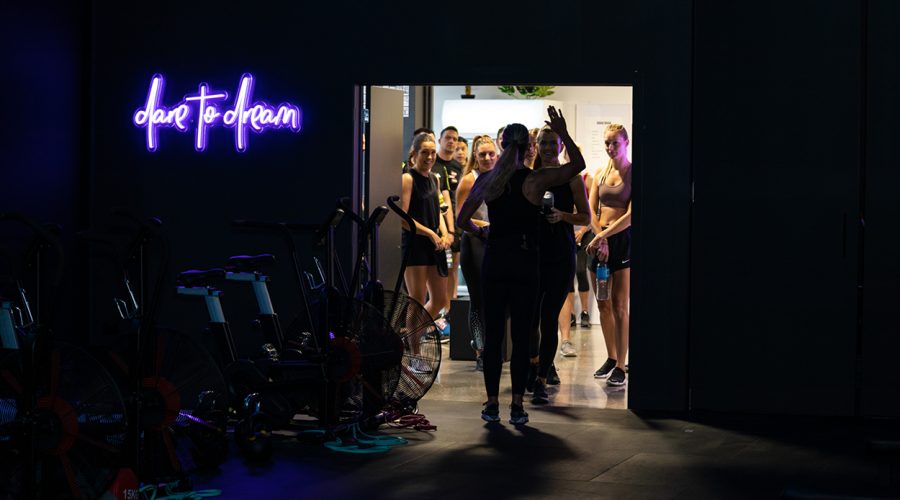 Playground Fitness, Newton
Billing itself as "not your normal group workout experience", Playground Fitness is all about pumping you (and your heart rate) up as soon as you step foot into the space. Classes range throughout the week from full body cardio with 'Sweat' to 'Lean & Mean' for strength and conditioning, and you can refuel at the on-site cafe with a well-deserved coffee or smoothie afterwards.
Best for Honing Technique
Will Power, Freemans Bay
Personal coach Will Garrick harnesses his dedicated passion and unbridled enthusiasm for training and pours it into his own private gym, helping people from all walks of life with their fitness goals. At Will Power, you can expect an experience, not just a workout. What makes Will's technique unique is that he is by appointment only, developing a system of appropriate methods for each individual he works with. This holistic approach ensures that the athlete, client, or patient is empowered with individualised strategies on and off the training floor.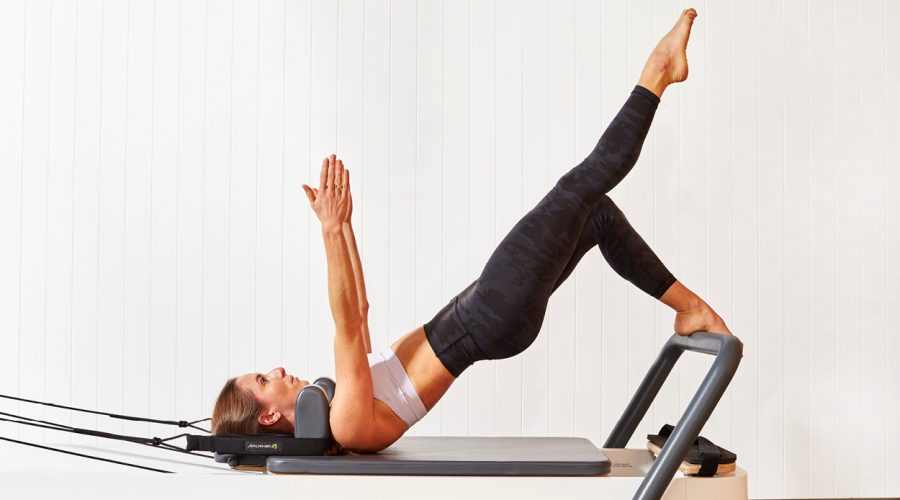 Core Collective, City Works Depot
Core Collective Pilates is our go-to for a pre-work or lunchtime class, largely thanks to instructors Kate Hanline and Kelsey Baker who always make sure our moves are on-point. With their helpful and knowledgeable running commentary throughout the session, Hanline and Baker share key tips to maximise the results from each exercise which, in turn, provides a handy distraction from that all-too-integral burn.
Best for Long & Lean
Barrefigure, Grey Lynn
Don't be fooled by the small size of the weights used at Barrefigure — your muscles will be shaking soon enough. Founded by Marysa Theiler (a former professional ballet dancer), Barrefigure utilises a selection of high intensity yet low impact movements, incorporating ballet and dance principles for full-body toning, improved posture, strength and flexibility.
Best for Yoga
Eastwest, Ponsonby
This welcoming studio received the most votes for 'best yoga studio' in our Everyday Heroes survey, and with good reason. Owners Sheryn Gieck and Amelia McCombie, along with 14 other passionate teachers, make sure the studio is a welcoming space for all. Offering classes for practitioners of all levels, Eastwest is a great place to start, expand or solidify your yoga journey. The studio is located at the Grey Lynn end of Ponsonby Road, and offers hot classes alongside its signature vinyasa, align and yin classes.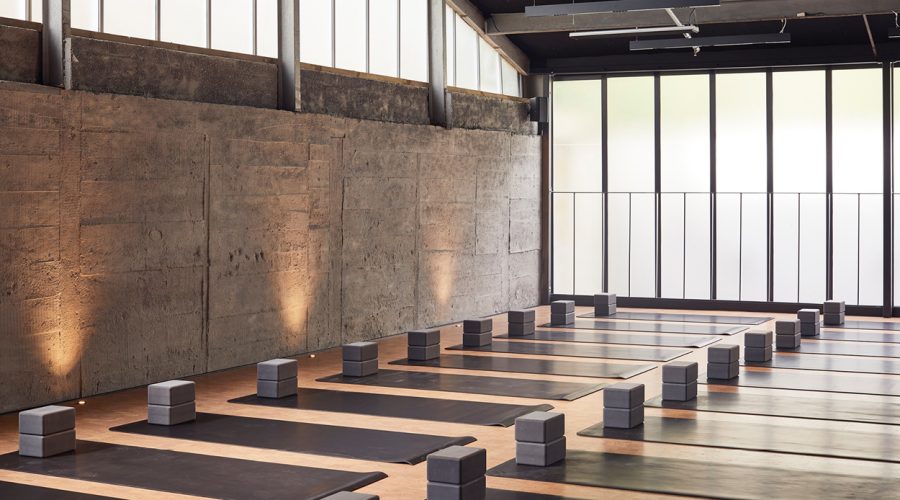 Basecamp, Grey Lynn
This Westmoreland St East studio is for those who like a well-rounded workout. It focuses on Baptiste Power Yoga, a holistic philosophy that professes to be grounded in three main elements: asana, the physical practice of yoga postures; meditation, the practice of focusing the mind; and inquiry, the practice of self-transformation.
Studio Red, City Works Depot
Designed by Cheshire Architects, Studio Red's purpose-built City Works Depot space is both a yoga studio and sanctuary. Founded by hot yoga enthusiast Vicky Cullinane, Studio Red caters for a range of levels, from absolute beginners to seasoned experts — and even the bathrooms and dressing rooms are beautifully appointed. A trained tea sommelier, Cullinane has also created a range of bespoke organic teas which can be enjoyed onsite to further cultivate that feeling of zen.
Best for Hardout Fitness Fanatics
CrossFit AKL, Cook Street, Auckland CBD
Run by a group of professional Crossfit athletes and global competition winners, the team at CrossFit AKL are so passionate about their fitness that attendees can't help but feel the infectious energy spurring them on to reach their goals. First time CrossFitters can book in for an induction to get familiarised with the techniques and equipment, so no need to feel intimidated regardless of your level.
Best In-Home Trainers
Amélie Creusy — Peech Fitness
A French-born certified EMS (Electro Muscle Stimulation) training coach, Amélie will have your peach looking pert in no time. An exciting and innovative route to obtaining a more sculpted physique, EMS doesn't involve the use of traditional gym weights. It does, however, involve being hooked up to an electromagnetic machine that uses magnetic muscle induction to force the body's muscles to contract. Twenty minutes is all it takes, and you are then free to get on with your day.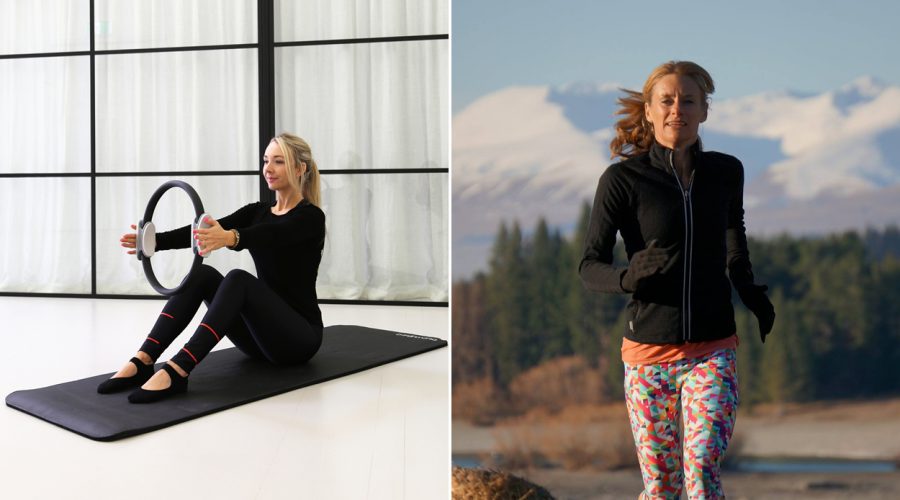 Stella Mitchinson — Pilates
With a personalised, mobile service, certified Pilates instructor Stella Mitchinson brings her bespoke technique, individualised advice, vibrant personality and can-do attitude to homes and workspaces, transforming the bodies and minds of Aucklanders one session at a time. She became certified through an internationally recognised contemporary school of Pilates called Polestar Pilates, and her sessions are unique and specific
to what each client needs.
Rebecca Goldwater — Exercise and Nutrition Specialist
With over 20 years in the PT-biz, Rebecca Goldwater is adept at helping her clients make exercise a priority. She offers sessions in her own home or yours, and at Loft45 gym — plus online consultations. Utilising a combination of techniques including nutrition, stretching and core activation; resistance, cardiovascular endurance, and mindfulness, she creates tailored workouts for clients in all stages of life, including pregnancy. With her well-rounded approach, Goldwater will ensure you have a strong body and a fit mind to boot.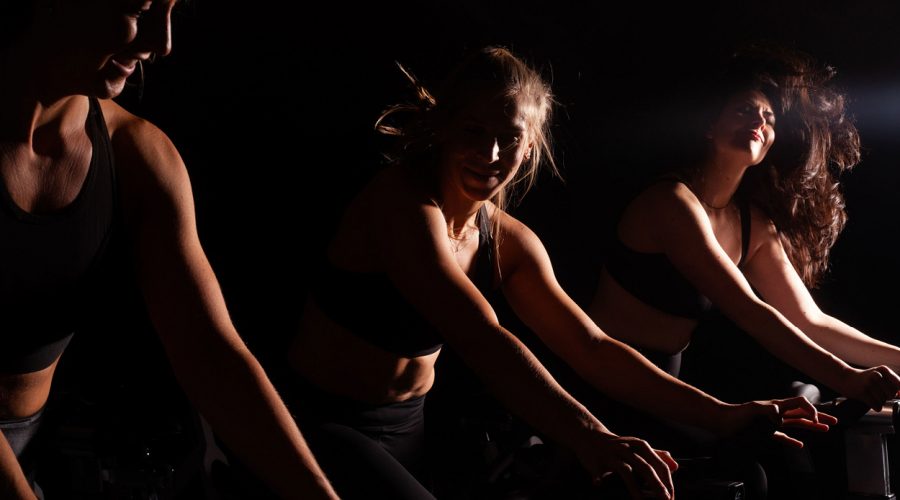 Best on a Bike
Westward Cycle, Eden Terrace
Embrace the elation of a sweaty cycle session at Westward Cycle. A fully-immersive experience that centres on pumping beats and an infectious mood, expect much more than just your run-of-the-mill pedal. Weighted arm movements are incorporated to build upper body strength, and dynamic choreography makes sure you'll be connected to the energy of the group while you challenge your body.
Best for Combat Sports
City Kickboxing, Mt Eden
Founded by UFC legend Eugene Bareman and champion boxer Doug Viney, City Kickboxing is the place to go to for its well-rounded offering of mixed martial arts, Muay Thai, Brazilian Jiu-Jitsu and more. Boasting nearly 420-square-metres of space, including a full-sized professional boxing ring, cage and a 116-square-metre mat area, there's plenty of room to pursue your fighting form, whether novice or pro, in a group class or one-on-one.
Tukaha Brazilian Jiu-Jitsu, Union Street, Auckland Central
Tukaha is a full-time martial arts academy with morning, lunchtime, afternoon and evening classes dedicated to superior instruction and training for men and women. Led by third-degree black belt Pedro Fernandes, the centre's trainers can guide you comprehensively whether your goal is fitness, self-defence or honing existing martial arts skills.