When it comes to self-care and beauty treatments, that fresh out of the salon feeling is hard to beat — especially if you're blonde.
The process by which our hairstylist of choice achieves the perfect creamy, but never yellow, colour, usually involves a toner in the latter half of the treatment to counteract any brassy tones. As anyone with blonde hair knows, brassiness is to be avoided at all costs.
If, between appointments, warmth starts creeping back into your strands, a tone-correcting shampoo is one of the best ways to help keep the dreaded yellow at bay.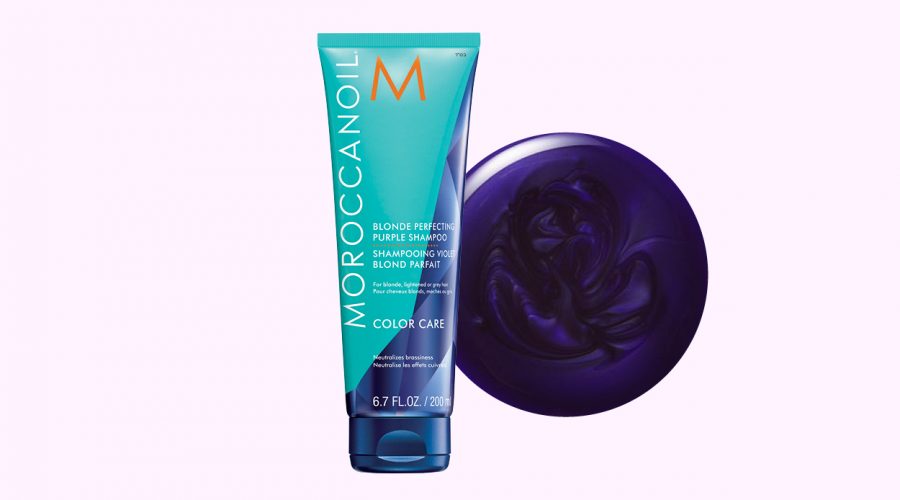 Sulfate-free and non-drying, Moroccanoil's Blonde Perfecting Purple Shampoo is a formidable friend for your golden locks. It uses deep violet pigments to counteract yellow tones found in blonde hair and grey hair, as well as orange tones in lightened brunette hair.
Better yet, the Blonde Perfecting Purple Shampoo promises to strenghen your hair at the same time, containing argan oil which helps to repair and seal the cuticle, preventing breakage.
Available at professional Moroccanoil salons or www.adorebeauty.co.nz