With thought-provoking labels and flavours that read more like lip-glosses than elevated wine varietals, Young & Co. is the cutting-edge brand putting a sassy spin on the sophisticated world of viticulture. Breaking the mould of classically high-brow wine (in all but the wines themselves), this New Zealand brand is carving its own distinct path, by not taking itself too seriously and creating bottles that practically leap off the shelves.
Wrapped in labels that hero bold, voluptuous lips and catchy names — including 'Berry Riot,' for a French Grenache and 'The Jam,' for a McLaren Vale Shiraz — Young & Co.'s wines are certainly not your typical drop. And while its red wines have laid the foundation for Young & Co.'s following, it's the refreshing line-up of white and rose varietals that are stealing the spotlight this season.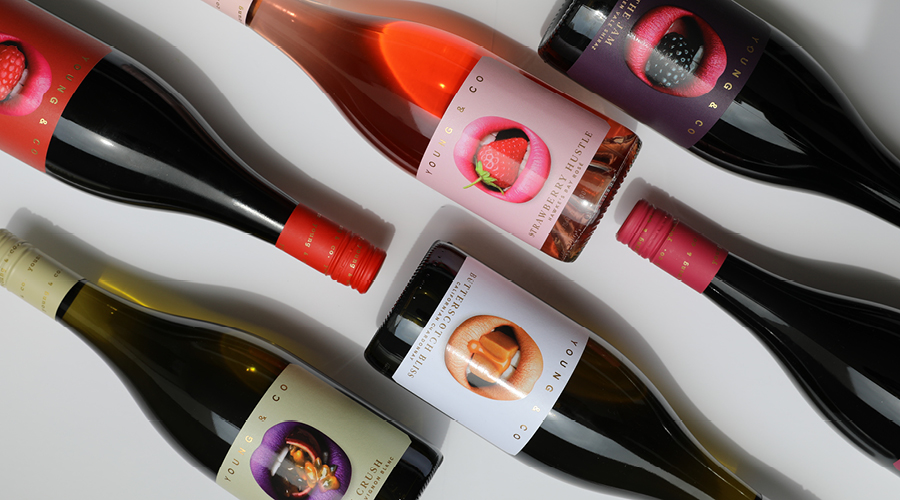 In a salute to the summer staples, Young & Co.'s 'Passion Crush,' a Marlborough Sauvignon Blanc, 'Butterscotch Bliss,' a Californian Chardonnay and 'Strawberry Hustle,' a Hawke's Bay Rosé are the bright new range for the brand, landing just in time for the long lunches and languid afternoons that summer inevitably brings.
Each boasting their own tantalising, lively flavours — from invigorating berry to hints of vanilla bean and honeysuckle — this new series of conversation-starting wines will offer timely respite from the season's heat and are set to be the perfect drops to enjoy with friends.