Regardless of how incredible a meal is, there's often one or two dishes that are the stars of the table. This may change depending on the season or even the hands in charge of preparing them, but many of us will encounter a dish that we pinpoint as a favourite and that often has us returning to the same eatery to try it again. From sensational summer pastas to elevated takes on Kiwi classics, these are the dishes that have us going back for more.
Agnolotti at Andiamo
The amount of green on this plate has us convincing ourselves it's a health food — but we'd be eating it regardless of our dietary aspirations, thanks to how delicious it is. Parcels of agnolotti pasta with lemon ricotta are paired with summer's finest sweetcorn and finished with brown butter and toasted almonds for just the right amount of richness and crunch.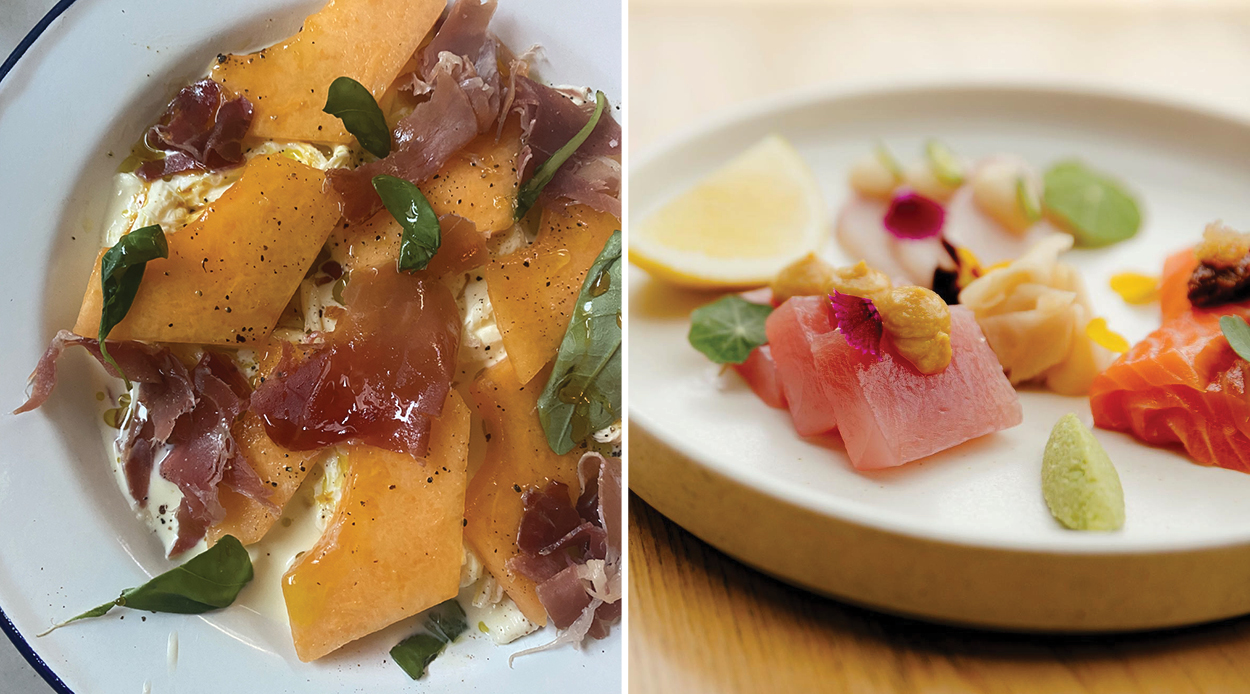 Melon and prosciutto special at Pici
This off-menu special won't be around for long, so we suggest you make haste to catch it in all its glory. Pici chef and owner Jonathan Thevenard has created a take on the delicious Italian cold dish Prosciutto e Melone, featuring the two key components paired with a fragrant mix of basil, stracciatella, thyme, white balsamic caramel and EVOO.
Beasty sashimi selection at Hello Beasty
This sashimi is so fresh, it's almost still swimming. Melt-in-your-mouth pieces of Big Glory Bay salmon, market tuna, and Ruakaka kingfish are perfectly paired with red chilli and finger lime, miso mustard, smoked bacon dashi and aromatic yuzu kosho — a citrusy Japanese chilli paste.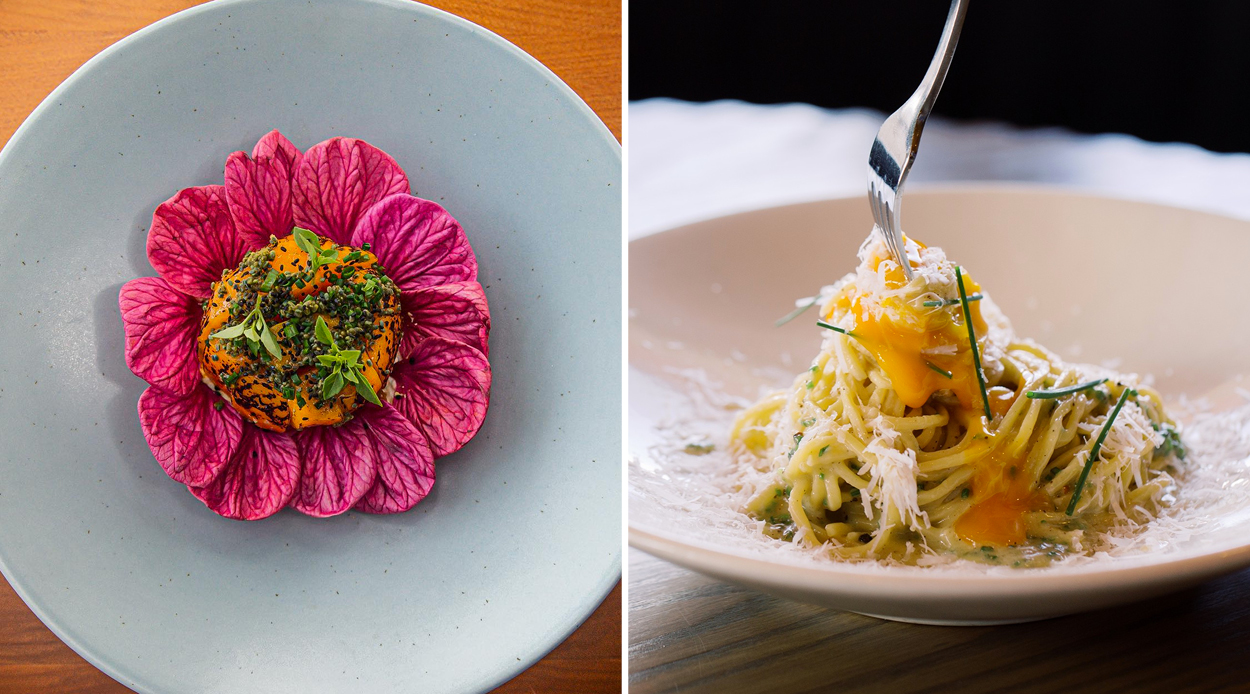 Tula tomato flower at Ahi
An eye-catching dish that's almost a work of art, Ahi's Tula Tomato Flower is an inventive play on the quintessential pairing of tomatoes and mozzarella. Clevedon Buffalo Co. fresh buffalo curd is topped with a juicy blistered tomato from Curious Croppers and New Zealand basil seeds. A delicate Lantern Flower from Ahi's garden forms the surrounding petals.
Linguine 'cacio pepe' at Siso
Who doesn't love cacio e pepe? The simple yet indulgent pasta always hits the spot. At Remuera eatery Siso, the dish is served with a fresh egg yolk, for even more gloss on those linguine strands, and plenty of Parmigiano Reggiano.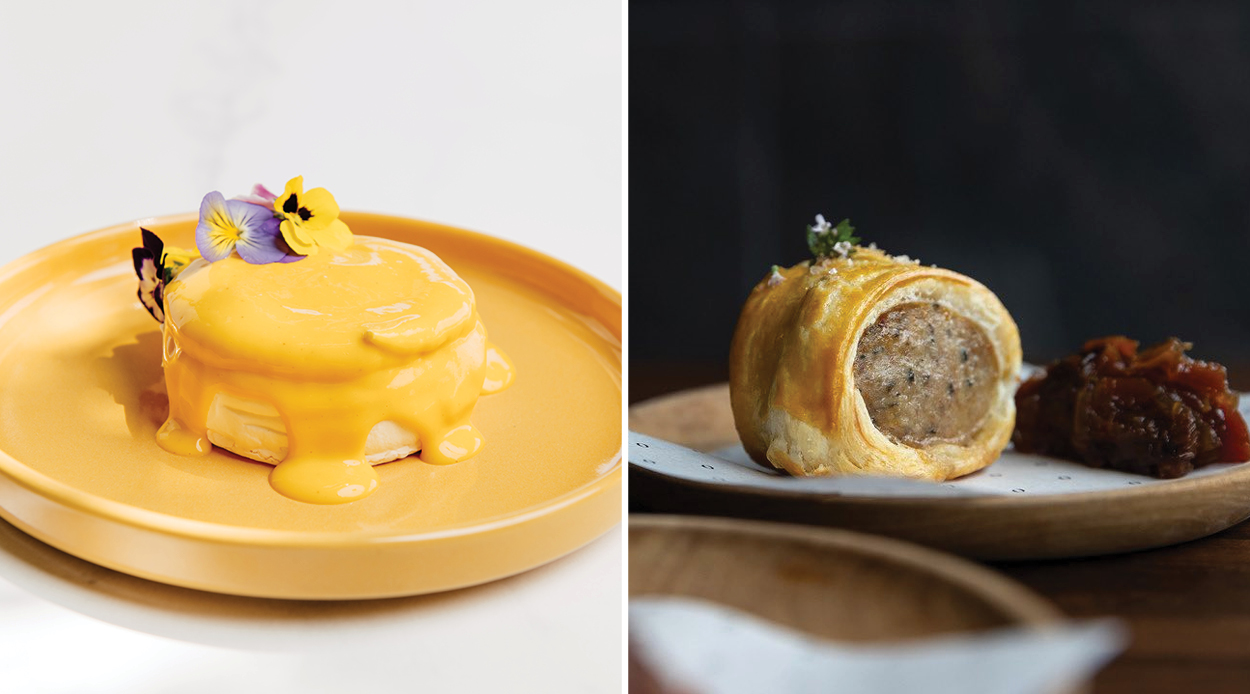 Mango and passionfruit "marvellous cake" at Soul Bar & Bistro
While the origin of this dish is Belgium, where it's known as the merveilleux cake, Soul's clever team have put their own spin on it. Two light meringue discs are sandwiched together with whipped cream, passionfruit curd, mango and lime purée. The whole tropical creation is finished with a mango anglaise, for a light dessert that sings of summer.
Cambridge duck sausage roll at Onslow
An elevated take on a classic, Onslow's Cambridge duck sausage roll recently joined the Princes Street restaurant's "treats" section of the menu. Dipped in house-made tomato chutney, it's a moreish couple of bites we could repeat endlessly.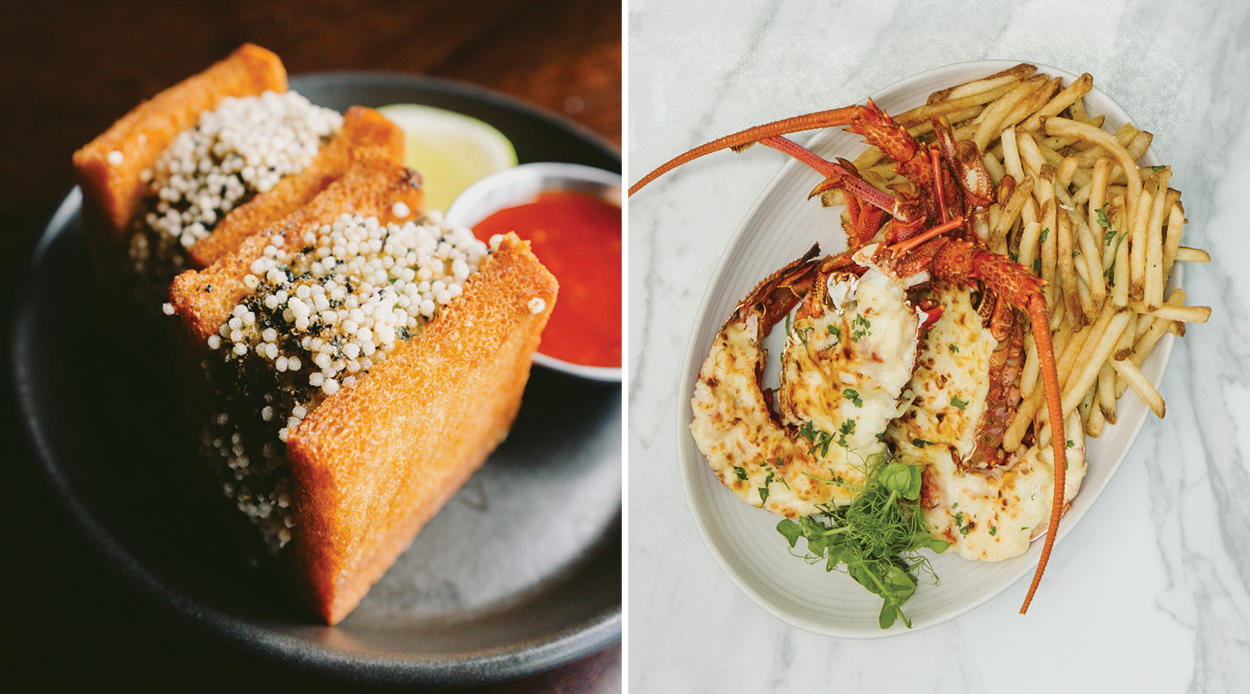 Prawn toast at Gaja
Gaja's punchy flavours are well worth seeking out, and the Ponsonby Central Korean eatery's prawn toast is a gobble-worthy bite. Full of texture that contrasts nicely with juicy prawn and served with a gochujang lime dip, we never regret adding it to our order.
Crayfish at Ostro
Exceptional seafood is a key part of summer eating, and it doesn't get much better than crayfish. Ostro's crayfish lunch special has us skipping down to the Seafarers building in the sunshine, where a half or whole freshly-caught Marlborough crayfish Mornay is served with fries and butter lettuce salad.