Sophie Gilmour is a veteran when it comes to hospitality. Having co-founded and sold multi-site restaurant Bird On A Wire, she is now pouring all her valuable learnings into her new venture, Delicious Business. Aiming to help other restaurants mitigate the potential pitfalls of starting out in hospitality, Gilmour and her team lend invaluable advice to new, struggling and established eateries. Here, she divulges three of the key things she focuses on when offering guidance.
I feel very lucky to be able to work with a wide variety of New Zealand hospitality operators, and I'll admit that it's also a comfort after surviving the long and bumpy road myself. Our team learned so many lessons — largely due to the myriad of mistakes we made — that ultimately formed the purpose for Delicious Business; to help hospitality business owners in this country navigate the challenges they are faced with every day.
Hospitality is a tough gig, and I want business owners to also take comfort in the fact that although it might often feel as though they are sailing into the wind, their challenges are shared by the rest of the industry. We want to help provide them with the tools they need to have the best shot at success, and in that vein, I've summarised a few key observations I've made from my first year with Delicious Business, in the hope that it reveals some helpful insights around how to progress in the industry.
1. Passion and purpose are propellers
There is nothing better than a good day in hospitality — service feels like a dance, the customers are enjoying the show and the performers are on fire. Everyone wants to be a part of it. On the flip side, there are many things that can go wrong on a bad day: rude customers, staff no-shows, being let down by suppliers, ingredient price increases, food poisoning accusations, super quiet trade or equipment failure (to name a few).
So my first question to hospitality business owners is often whether they love what they're doing — be it the food, the service, or the customers. I think now more than ever, your 'why' is important in business. I encourage our partners to think about what their values are and how they might utilise their business as a vehicle to make a difference. Are they proud of the experience they are providing their customers?
If they have a deep passion for what they're doing, then they can wear it like a suit of armour on the most challenging days. It has a way of making swollen feet, bruised egos and empty bank accounts feel like surmountable problems. Passion gives people the energy to roll up their sleeves and do whatever it takes when it feels like the tank is empty. Everyone has bad days, and times can be tough in hospitality, but it is my observation that you need to stay close to your business to help it succeed, so a clear vision for why you're there is one hell of a tool to have in your back pocket.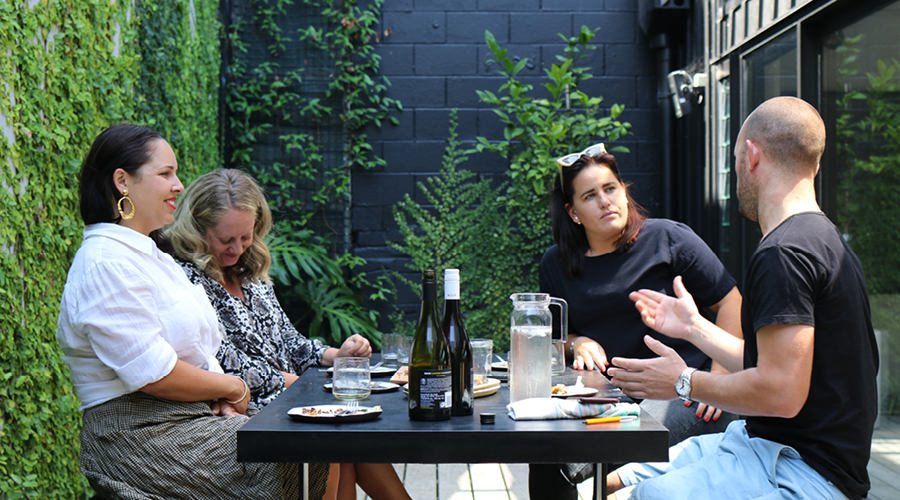 2. Revenue is vanity, profit is sanity, cash flow is reality
Although I'm not generally a fan of 'accounting adages', never has a truer word been spoken in relation to hospitality, than the above. The very nature of the industry means that many owners fall into the trap of being so focused on their product and how it sells, that they haven't taken the time to assess their profit margin. Passionate hospitality owners open their dream space and begin selling a product they believe in, to customers they love. And in the beginning, as sales and loyalty build, all seems well.
But a hospitality operation is not a hobby, it's a business, and after a period of months, we often see somewhat crestfallen folk tearing their hair out because no matter how hard they work, or how many hundreds of vegan doughnuts they sell, there is never any money in the bank to pay the bills. And the bills keep rolling in. If their profit margin is close to zero, and that multiplies with sales, well, zero multiplied by anything is still zero.
At Delicious Business, we spend around 80 percent of our time working on the profitability of hospitality businesses and we believe that managing costs is the right place to start. First, we focus on labour (staff hours) and food costs (ingredients and recipes). These are the main factors over which operators are able to have the most control, which makes taking a good hard look at the business and ascertaining exactly what these core costs are essential. While it can be a painstaking process, this level of financial intimacy isn't the historical norm in our industry (and it really should be).
As far as Delicious Business is concerned, this affords us a better opportunity to understand what adjustments are needed to ensure these costs don't exceed 70 percent of revenue. Then we start looking at other ongoing costs like occupancy and operating, bank fees, loan repayments and professional services — the list goes on. To say we're operating in a low margin industry is the understatement of the century, and because of this, cash flow is always tight — hence the 'sanity' component of the aforementioned adage (we must remember to budget for surprise expenses).
On a good day, when everyone shows up for work, the sun is shining and none of our equipment breaks, we might take home 10 cents in the dollar in profit — so we need to guard that 10 percent with all we've got. It's more crucial than ever that hospitality owners and operators have a sound understanding of the numbers that drive the businesses they run, so they can enjoy the real reason they're there — the hospitality!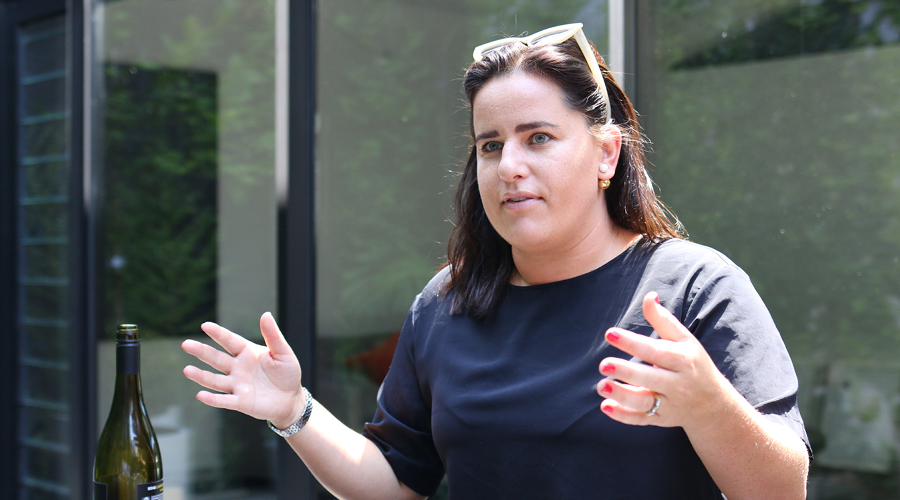 3. It's not about you
Hospitality is an industry full of talented, creative 'ideas' people, and having to explain the irrelevance of their opinions on matters of consumer desire makes for a tough pill to swallow. That said, it is such a valuable lesson. Consumers have more choice now than ever before and expectations are also at an all-time high, so we encourage our partners to really analyse the nitty-gritty details about who their customers are. This information should inform all of the business' decisions that touch consumer demand.
As an owner, your ideas are not the only good ones — your favourite music, the uniform you'd like to wear, your favourite items on the menu and the prices you'd be willing to pay for them should have no bearing on the sales strategy that you set for your business. The best hospitality operators know their customers intimately and recognise the critical importance of inviting regular feedback from them and remaining open-minded. A hospitality business doesn't exist in a vacuum and at the end of the day, you're there to host people, make them feel welcome and provide a space in which they feel comfortable and listened to. If you can't do that, well, you're in the wrong industry.