It truly feels like Easter when we begin to indulge ourselves in treats of every egg shape and colour (with a freshly baked hot cross bun thrown in for good measure), and it's just our luck that this time of year is popping up in the Auckland hospitality scene again.
Our go-to Easter inspiration place of the moment is The Pantry at Park Hyatt, where after last year's successful season, Executive Pastry Chef Callum Liddicoat has given the traditional hot cross bun a makeover in his signature extravagant style. It's best served with lashings of Lewis Road Creamery butter, alongside his fresh take on the popular crème egg that just begs to be shared.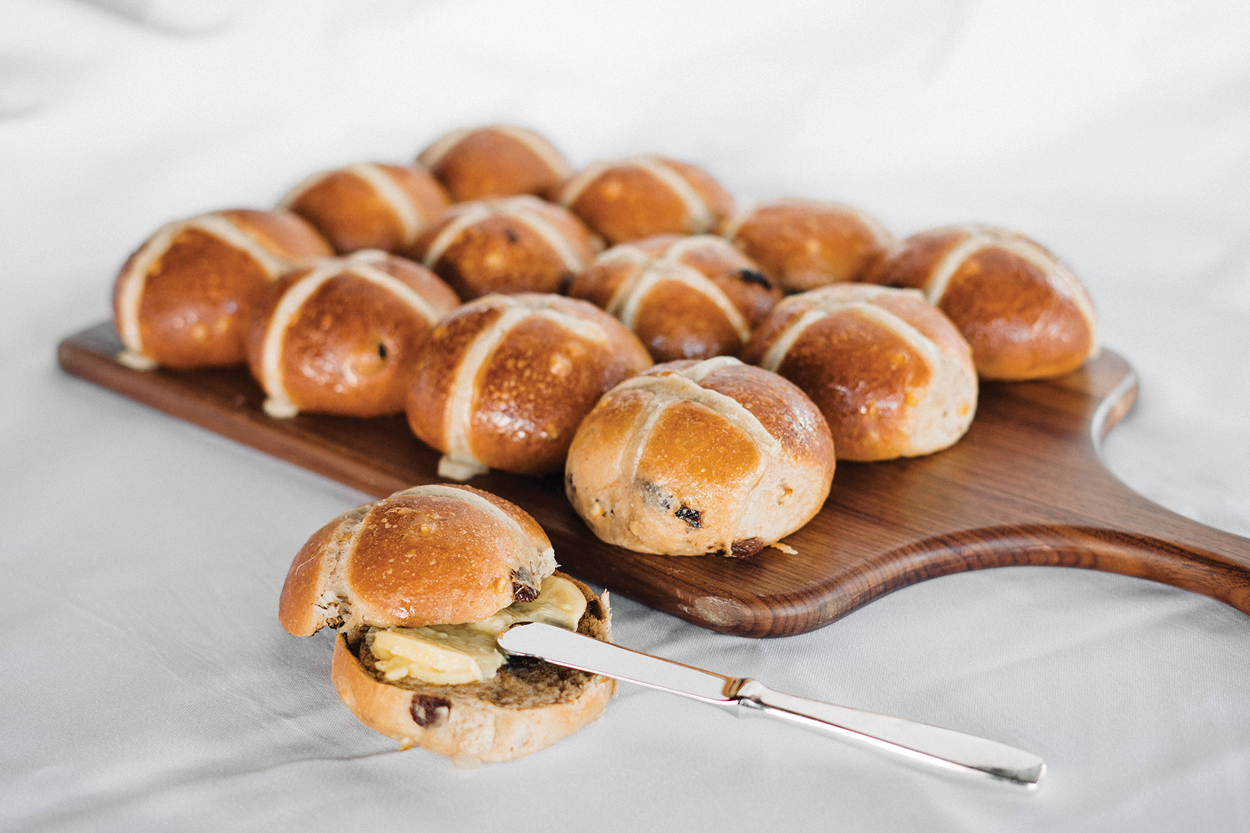 While many good hot cross buns are beginning to pop up around the city, when looking for a truly great one, Liddicoat's hits the mark. Made with a buttery brioche base that quite literally melts in your mouth, the bun is packed with Earl Grey-soaked currants and sultanas, and spiced with the traditional cinnamon, ginger, and allspice. But it's the welcome surprise of lemon zest, citrus peel and a hint of tonka beans that elevates these buns to a heavenly tier.
And if the traditional twist leaves you hungry for more, The Pantry's new bun, the Pecan Valrhona Dulcey Chocolate and Caramel, promises to soothe even the sweetest tooth.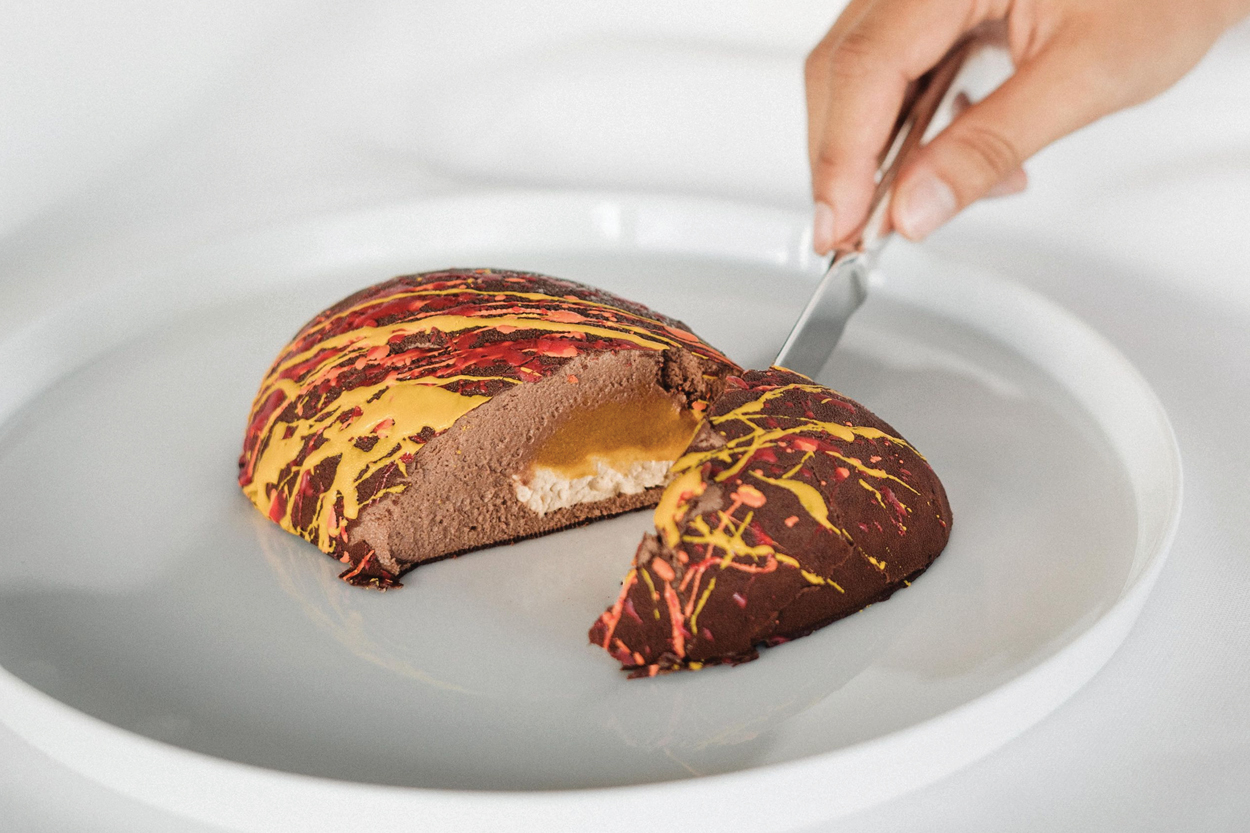 Liddicoat and his team have gone on to create an egg to share, a fresh take on the popular crème egg. Reminiscent of fine French pastries, the egg has a centre of salted mango caramel and a lightly whipped caramel chantilly. This is then delicately dunked in a 55 percent Valrhona Itakuja chocolate, and the egg is adorned with colourful chocolate designs in an artistic touch. 
Both Easter treats can be purchased from The Pantry next week.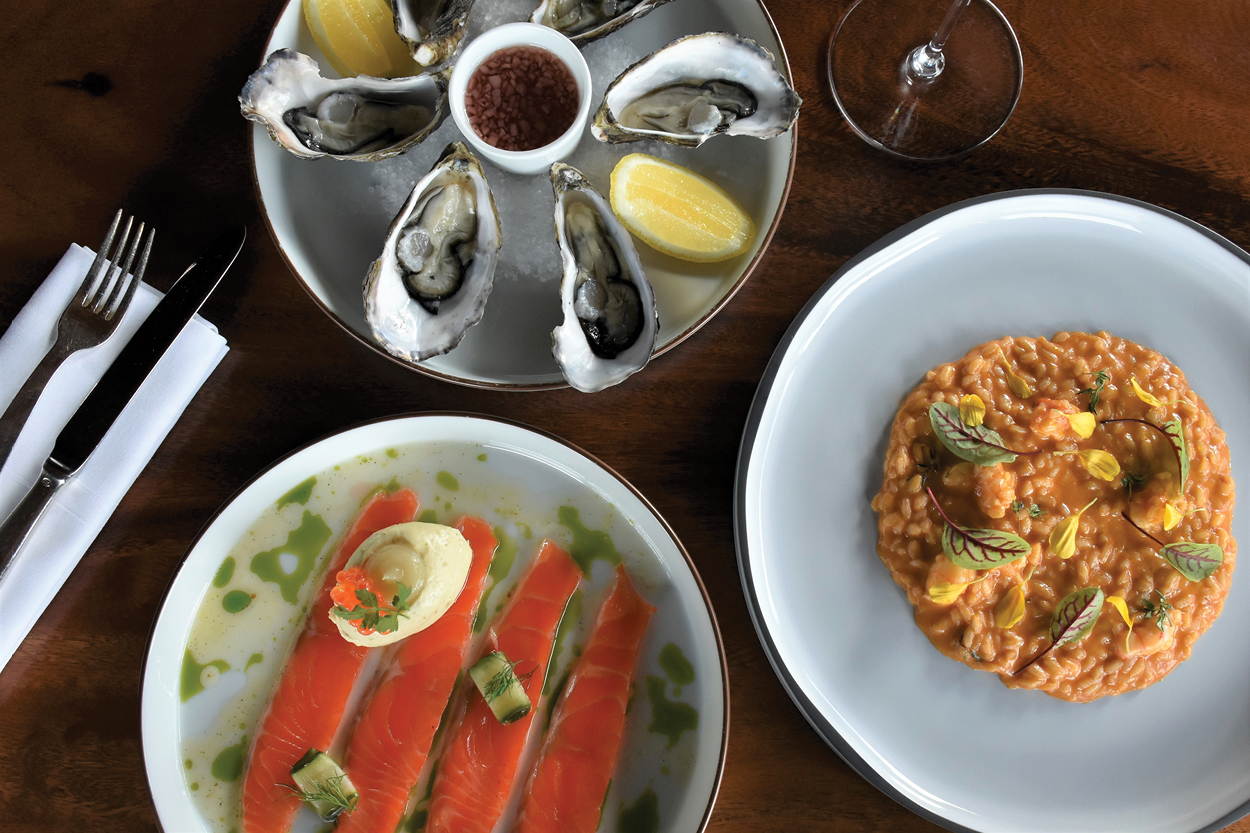 A Good Friday Feast
For the ultimate in Easter elegance, reservations are now open for Onemata's Seafood Feast. The menu pays homage to the tradition of the holiday for both those who observe the traditional seafood meals and those who simply appreciate good food. And this seafood feast is like no other; a six-course set menu of mouth-watering seafood dishes at the Park Hyatt's signature restaurant. Think green-lipped mussels, whiskey cured salmon, scampi risotto, whole fish with lime beurre blanc and more — with all seafood sourced from local fisheries.
Lunch and dinner courses will be served on Friday the 15th and Saturday the 16th of April, at $95 per head. For bookings, contact Mai on (09) 366-1234 or email here.