Expectations have been high for the opening of New Zealand's biggest shopping mall — Westfield Newmarket. Now, a section has finally opened its doors to the public and, after getting a taste of what's to come, the hype has only intensified. Not least after the reveal of the new Italian eatery, L'Americano, created in collaboration with the renowned Australian interior showroom, Coco Republic.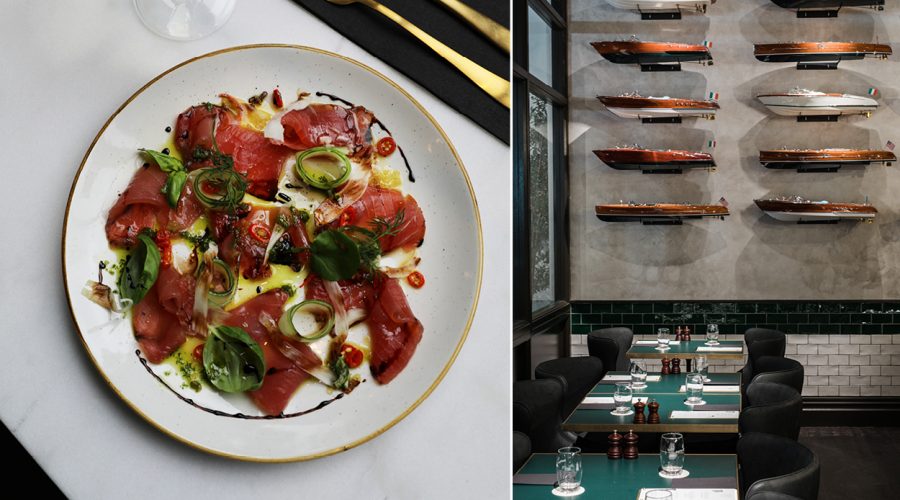 Inspired by Matt Damon's character in The Talented Mr. Ripley, the ambience of L'Americano is mysterious and classy with a slightly gloomy mood. The space seats up to almost 80 patrons, and is bustling with customers who are in attendance to receive their morning coffee and pastry, alongside those sitting down for a delicious meal. Some might find the concept of joining a furniture store with an eatery quite unusual, but trust us when we say that it works, and very well. Linking hospitality with its showroom allows Coco Republic a more active and lively space, which showcases a different approach to retail and, with the help of owner Antonio Crisci, the food served at L'Americano levels up to the quality of its retail goods.

For those of you who are unaware of Crisci, allow us to give you a brief introduction. He's a visionary, and the man behind one of Waiheke Island's most reputable restaurants, Poderi Crisci, and Auckland's iconic Italian restaurant, Non-Solo Pizza. He has brought his rich knowledge and passion for Italian cuisine, learnt from his mum's kitchen in Napoli, Southern Italy and poured it into his newest opening — L'Americano.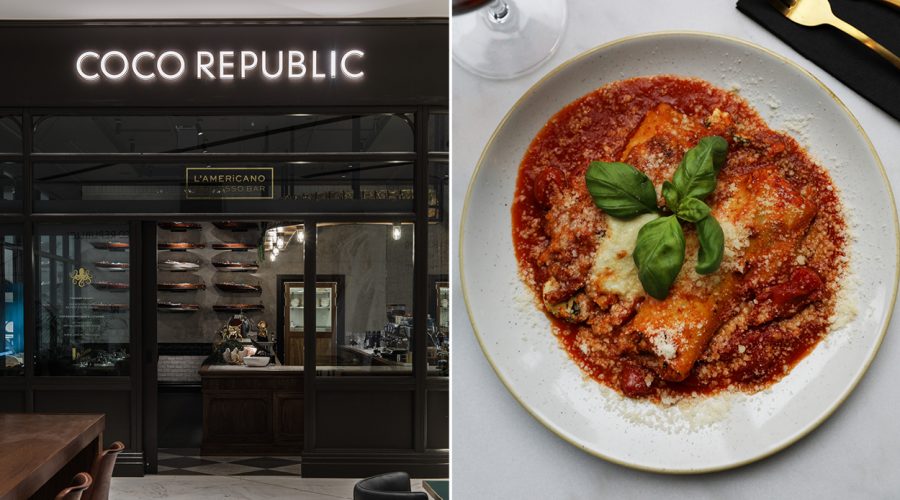 The menu has been designed to showcase authentic Italian cuisine in its most delicious form, differentiating it from the usual brunch/cafe fare found around Auckland. With a crudo bar and a crostoni bar, and a menu that boasts breakfast dishes, numerous plates of pasta, salads, antipasti and desserts, you can rest assured there is something for everyone to enjoy. The entire menu has an underlying theme of simplicity, but perfectly executed, proving that sometimes less is more.

Italian influences are found in every dish. The breakfast sandwich, for example, features elements of Italian cuisine by replacing the traditional bacon with a rich and fatty, crispy pancetta. Our favourite dish, the cannelloni, was filled with creamy ricotta and spinach, drenched in a flavourful and comforting Napoli sauce and topped with mozzarella — you really can't go wrong. For something fresher, we suggest you opt for the Crudo market fish, which is served with finger lime caviar, pickled cucumber, fresh chilli, aged balsamic vinegar and extra-virgin olive oil. This dish pairs perfectly with the wide variety of wines and cocktails on offer, which include the classic Negroni, Aperol Spritz and espresso martini.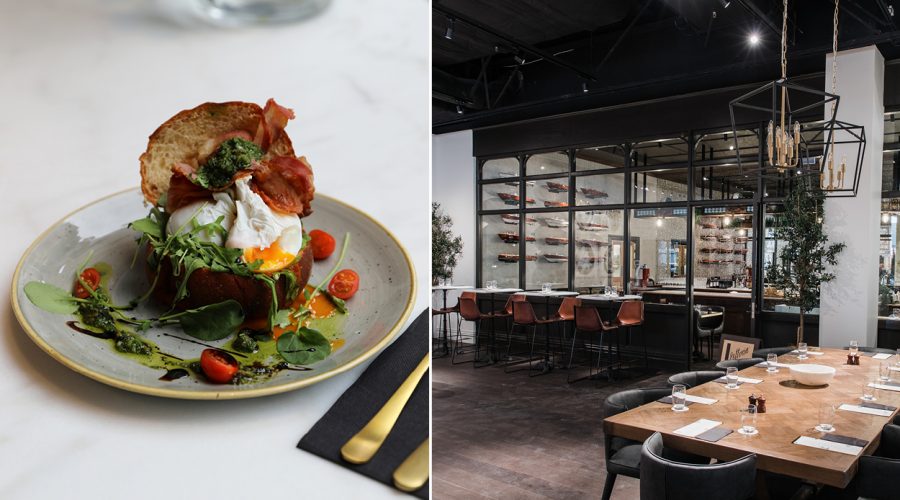 Diners are welcome to sit either inside the eatery or within a section of Coco Republic itself, a concept which makes the two different spaces intertwine in an unexpectedly natural way. Together, they are redefining the concept of shopping mall dining and proving that hospitality and retail can truly go hand-in-hand.

Opening hours:
Monday to Wednesday — 8:30am until 7pm
Thursday & Friday — 8:30am until 9pm
Saturday & Sunday — 8:30am until 7pm

L'Americano
Shop 123 Level/1, 277 309 Broadway,
Newmarket