The In-N-Out Burger is well-known around the globe, yet the chain staunchly insists on serving its famous hamburgers only on the west coast of the United States. So it's causing something of a sensation that today, for one day only, Auckland has In-N-Out popping up from 11am until 2pm at Kingsland's Portland Public House. We investigate the brand's history and whether the taste justifies all the hype.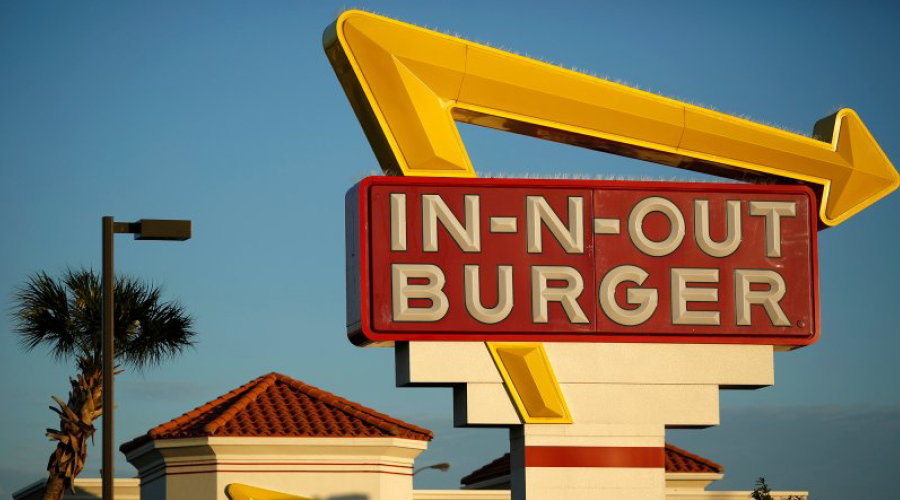 History and Background
In-N-Out dates back to 1948 when Harry and Esther Snyder set up California's first drive-thru hamburger stand in Francisquito and Garvey in Baldwin Park. Prioritising freshness and premium quality, Harry would be up before dawn to source the finest ingredients which he would then prepare by hand. Esther ran the accounts and finances from their home, just around the corner from their tiny ten-foot-square burger shop. Over 70 years later, and In-N-Out is now a 500-million-dollar business, with over 345 shops fanning out along the West Coast of the United States.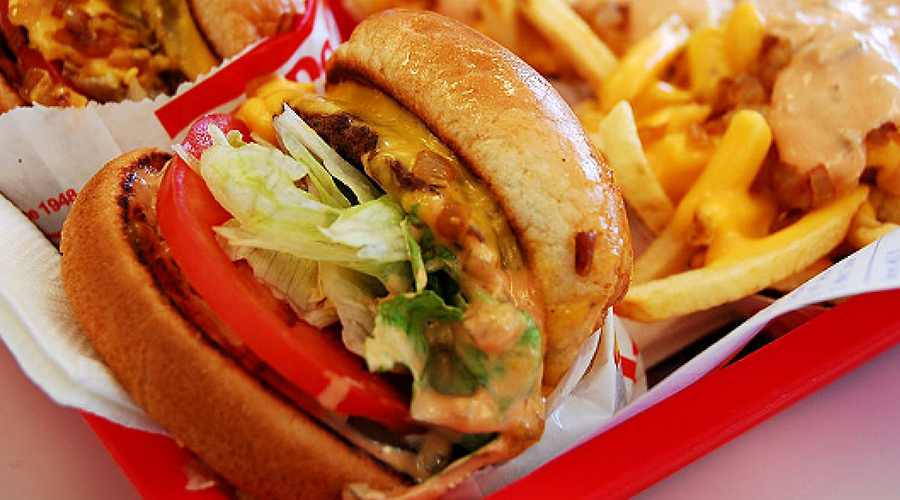 The Burger
Renowned for its impossibly fluffy bun, fresh iceberg lettuce, crisp onions, vibrant tomato and succulent beef patty, over which oozes a slice of melted cheese, the In-N-Out Burger is rapidly becoming one of the world's iconic foods. It looks picture-perfect and, according to many who have tried it, it tastes even better.
The chain has installed a policy that all shops must be located within a day's drive from one of their patty-making and distribution centres, where they themselves grind the meat. Free of all preservatives, additives and fillers, the patties are guaranteed by In-N-Out to be top quality and bursting with freshness and flavour.
Freshness is also the key for the vegetables that nestle in between the buttered and toasted buns. Every morning, In-N-Out employees slice the onions and tomatoes by hand, while even the iceberg lettuces are hand-leafed. And this isn't a burger with a run-of-the-mill couple of onion rings. Instead, a whole sliced onion (served raw, unless otherwise requested) adds a healthy, crunchy hit to each mouth-watering bite.
By comparison with most other hamburger chains, In-N-Out seems to have hit on a guaranteed formula for the filling-to-bun ratio. Perhaps that's linked to the buns they use. They buy from Puritan Bakery, a Southern Californian family-owned business producing old-fashioned light-as-air buns, that can take up to 7 hours to make. This fluffiness creates a bun with just the right thickness to enhance the flavours, and let the fillings take centre stage as they marinate in the Thousand Island dressing and mesmerising melted cheese.

Fun Facts
– In-N-Out has only 15 items on their menu, and CEO (and daughter of Harry and Esther Snyder) Lynsi Snyder has no intention of expanding its offerings.
– In-N-Out is renowned not only for its delicious burgers, but also for its stellar service. That includes a willingness by employees to customise burgers if requested. Customer suggestions have been so successful that In-N-Out compiled the 'Not-So-Secret menu', a list of the most popular requests for burger variations.
– You might presume that In-N-Out's popularity depends partly on it keeping its doors open every day of the year. However, as a passionate Christian, CEO Lynsi Snyder insists on closing at Easter for all In-N-Out stores.