Ever since opening popular Herne Bay brunch and lunch spot, Dear Jervois, owner Daleya Ali has dreamt of having her own gelato parlour, something that recently has become a reality. "We had never found the right premises or supplier until the space that used to be a hairdressers opened up next door to Dear Jervois," Ali explains, "even though it came up during quite a difficult time, we thought it would be a loss not to take the opportunity to open the gelato shop we had always dreamed about."
Meet Sweet Jervois, the sweeter sibling of Dear Jervois, and a spot serving what we think is some of the tastiest gelato in town. As far as the range of gelato served, Ali explains, "we sampled many many gelato suppliers for months and found that Charlie's Gelato was not only the best-tasting, but also, all their ingredients are made in-house, from their own recipes, which we loved." As such, Sweet Jervois' enticing fridge is filled with tubs of mouth-watering Charlie's Gelato (made in Matakana), in a range of flavours that run the gamut from crowd-pleasing chocolate to fresh and fruity.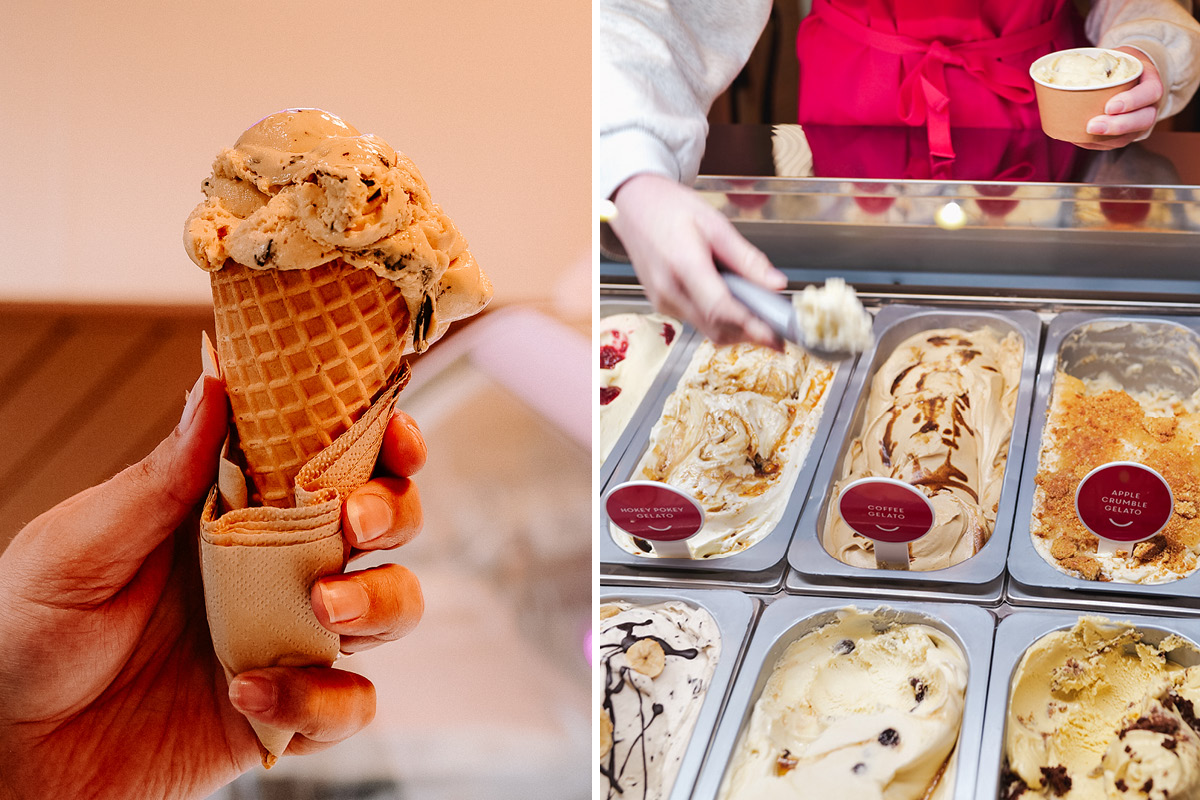 If you're a chocolate-lover, opt for scoops of the Dark Chocolate, Chocolate Fudge Ripple or Ferrero Rocher (Sweet Jervois' current 'Flavour of the Month'), or if you'd rather something with a little more bite, go for the Coffee, Salted Caramel or Sweet & Salty. For fans of fruitiness, there is also a line-up of sorbetto in refreshing flavours like Blackberry and Elderflower.
Alongside the gelato and sorbet, Sweet Jervois also serves milkshakes and coffees and will be adding real fruit ice cream and egg waffle cones to its selection come summer.
And while you might be hesitant to go for gelato with the weather as wild and wintry as it is… we actually think there is no better time to indulge in a delicious scoop or two (or three), particularly as the perfect way to end lunch at Dear Jervois or as a delightful drop in after a dinner out. Whatever your preference, this cute little spot is certainly one to try now.
Opening hours:
Wednesday – Sunday, 1pm until 8pm
Sweet Jervois
236 Jervois Road
Herne Bay
Auckland