The famed ancient saying "in vino veritas" means "in wine there is truth". While some interpretations infer that whoever speaks such truths has had a few glasses of the good stuff themselves, it was with clear-headed clarity that the judges of Winestate's 2021 Wine of the Year Awards crowned Hawke's Bay winery Church Road with a slew of its most prestigious accolades.
Among the impressive honours, Chief Winemaker Chris Scott won New Zealand Winemaker of the Year for an unprecedented fourth time, and Church Road's Grand Reserve Chardonnay 2019 won both Wine of the Year and Chardonnay of the Year.
Produced from the very best vineyards across Hawke's Bay and, for the first time in 2021 Pinot Noir from Central Otago, Church Road Grand Reserve wines represent the excellence of New Zealand wine, reflecting the exceptional terroir, considered viticulture and masterful winemaking.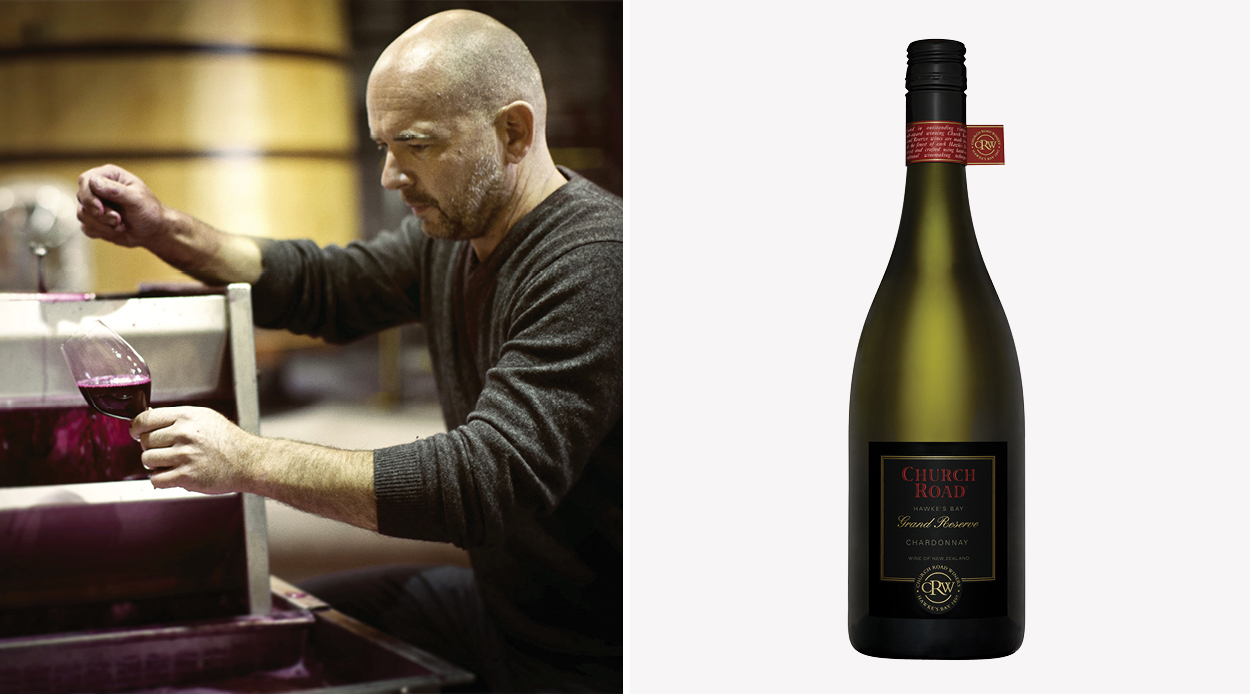 After winning Winemaker of the Year in 2013, 2016, 2020 and 2021, Scott is understandably delighted. "Winning Winemaker of the Year is a real privilege, and to win it four times is just incredible. It's such a great testament to the efforts of the entire team here," he says. "They're a great bunch of incredibly talented people and it is through everyone's dedication and skill that we achieve the results that we do."
It's also testament to Hawke's Bay's ability to produce wines that are among the finest in the world, he says, and doing their bit to help demonstrate that has made the team incredibly proud.
The Grand Reserve Chardonnay 2019, in particular, has won several local and international accolades for its full-bodied yet finely textured character, great length and complexity. Flavourful and multidimensional, it has a core of ripe stonefruit and fragrant citrus, overlaid with aromas of roasted nuts, toasted brioche, a subtle creaminess and a hint of smoke.
It wasn't just the lighter grapes that got their due in this year's awards; 2021 Merlot of the Year went to Church Road's 2019 Grand Reserve Merlot Cabernet Sauvignon.
So, should you be looking for a sublime sip to see you through summer, you can be sure that the aforementioned from Church Road come very highly recommended indeed.