One of our favourite Princes Wharf eateries is ensuring that no one need miss out on their share of tasty seasonal oysters. Having recently added $3 oysters to its seafood-centric menu, The Crab Shack is the place you'll find us for after-work drinks.
With Bluffie season in full swing, and juicy morsels from other parts of New Zealand taking over as our go-to dish alongside a crisp glass of wine, there's never been a better time to take advantage of The Crab Shack's exceptional offer. And while the 'best oyster in the world' has become even more rare and rarified due to difficult conditions recently — including a New Moon and high tides — even when the coveted Bluffies aren't available, we still think this is one of the best oyster deals in town.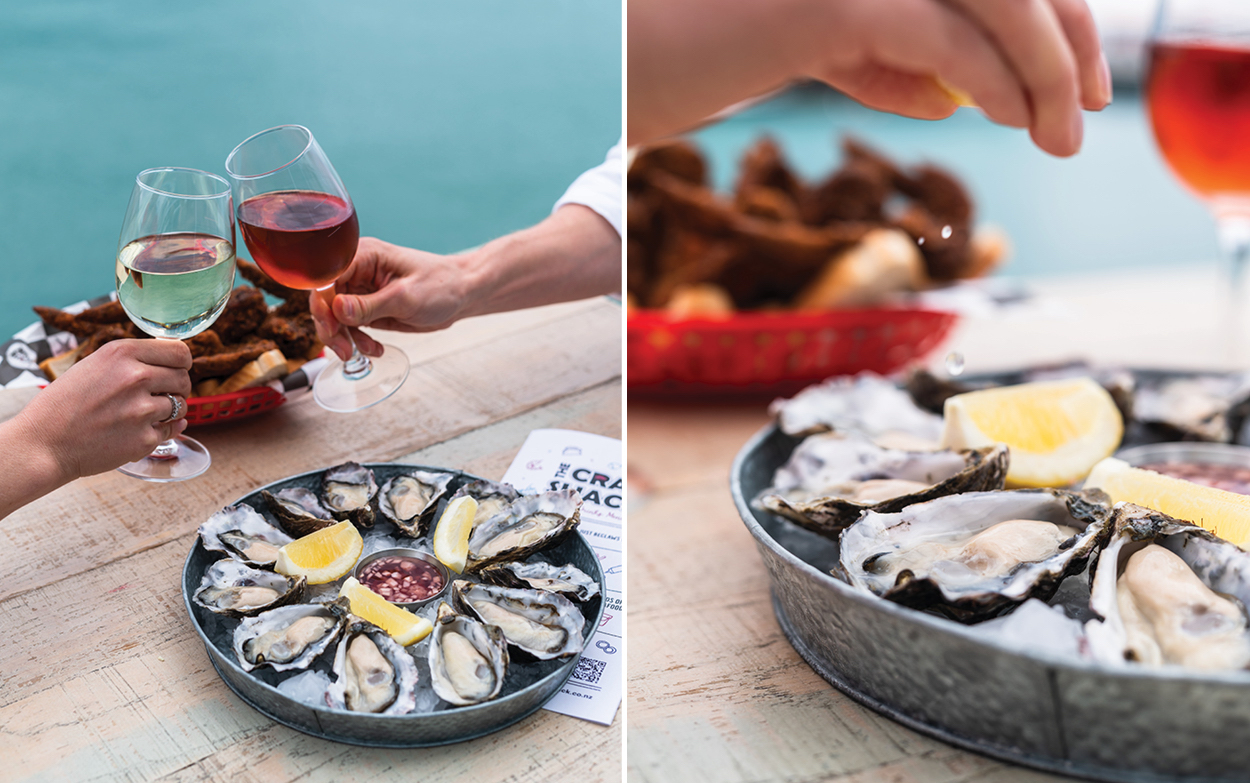 There is a catch, of course. The $3 oysters are only available between 4pm and 7pm each day, but we think that makes them the perfect appetiser for a sunset overlooking the water, and the ideal precursor to dinner and drinks in town.
Other happy hour offerings from The Crab Shack include $5 wines, half-price tap beers and $10 cocktails. That's not to look past the daily $15 lunch specials and the family favourite, kids eat for free on Sundays. If you haven't pulled up a seat at The Crab Shack recently, consider this a timely reminder to do so, STAT.
The Crab Shack
Shed 22 Princes Wharf,
Auckland CBD