Situated 250 metres above Cook Strait, 25 minutes from Wellington, sits an uber-private luxury retreat nestled in 1600 acres of native bush and boasting unparalleled views. Pipinui Point offers a slice of coastal paradise; designed as a quintessential Kiwi bach (of sorts), the accommodation consists of two, beautifully appointed rooms (only able to cater to four guests at any one time).
As such, the experience of staying here is hyper-personalised and truly secluded, with guests given a personal host for their stay who can help them make the most of the myriad activities on offer.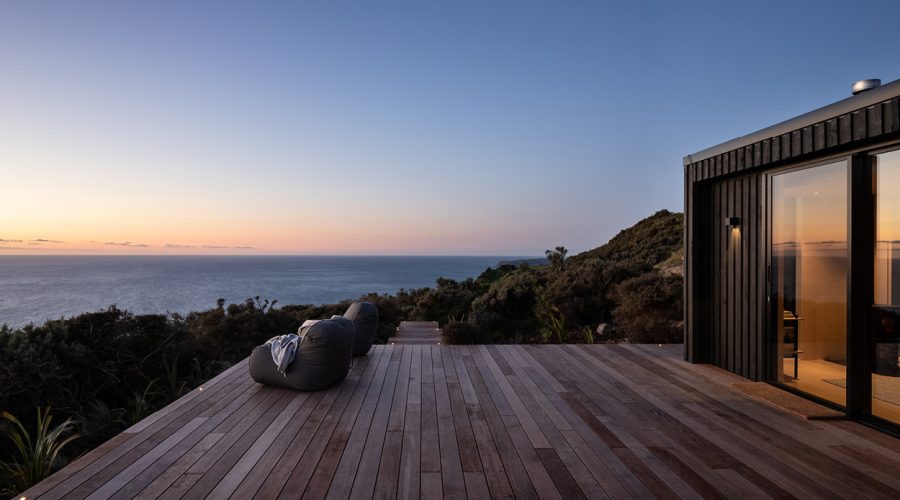 It's a retreat that balances moments of indulgent luxury with a range of activities bound to get the blood pumping. And after guests have finished their coastal safari farm tour, clay bird shooting, or extreme golf, they can soak in Pipinui Point's al fresco bath, on its generous deck, and take in the remains of the day.