For your next overseas adventure, why not opt for a cosmopolitan escape to one of the world's most iconic cities? Paris, London, New York and Los Angeles promise something for every cultural persuasion. Here we introduce the newest luxury hotels in which to relax and unwind after long days of exploration and discovery.

Embodying romance like nowhere else in the world, Paris is a city that will sweep you up into a lasting love affair. Expect to make precious memories at one of these luxurious new hotels.
Saint James Paris
With just the right amount of fun and whimsy, but still romantic by nature, the only château hotel in Paris is a proud statement of splendour. Saint James Paris offers a take on chic country life in the beating heart of the City, with 50 spacious rooms set in a historic boarding house, and an expansive garden offering reprieve and fresh air. Complete with a Guerlain spa and a Greco-Roman-inspired pool, the hotel is poetic but refuses to take itself too seriously. Here, an Art Deco spirit is at home in the bold ode to Parisian architecture, while a spectacular dining contribution from a Michelin-starred chef leaves little to be desired.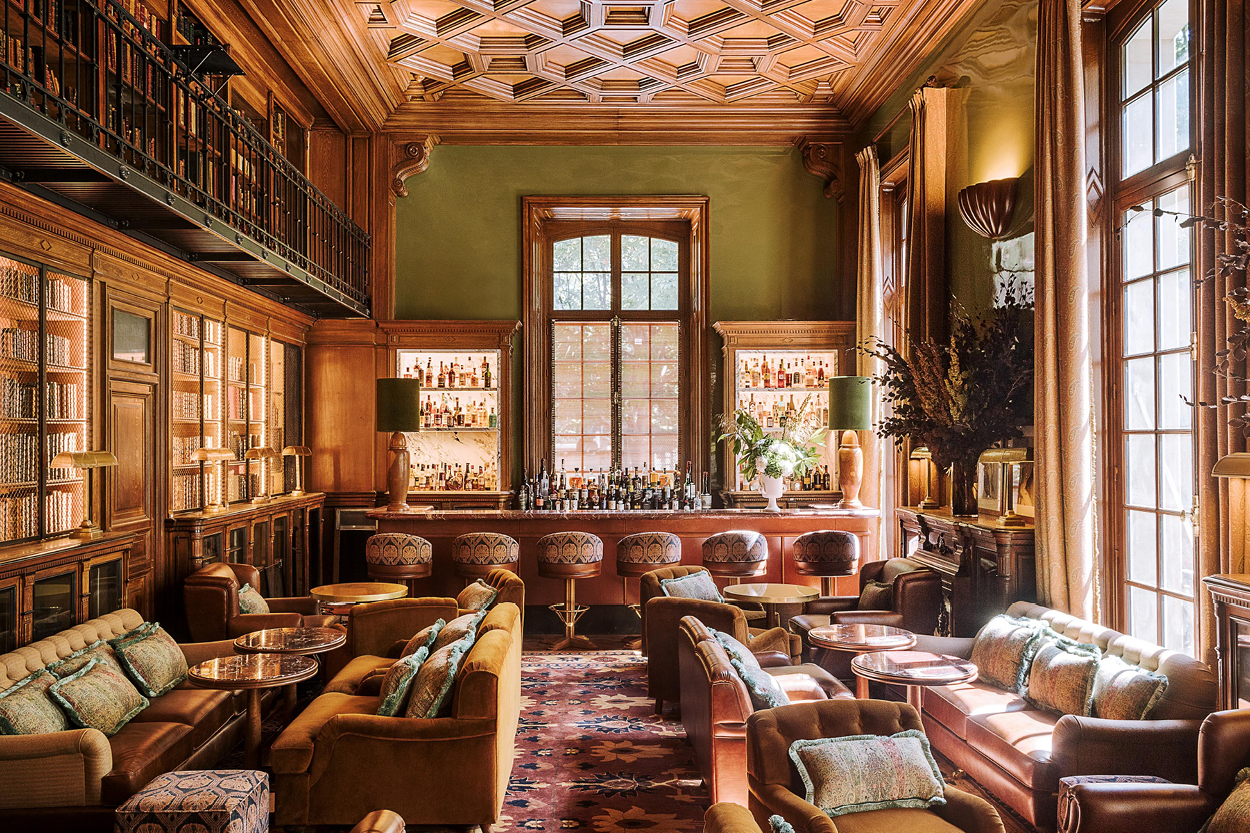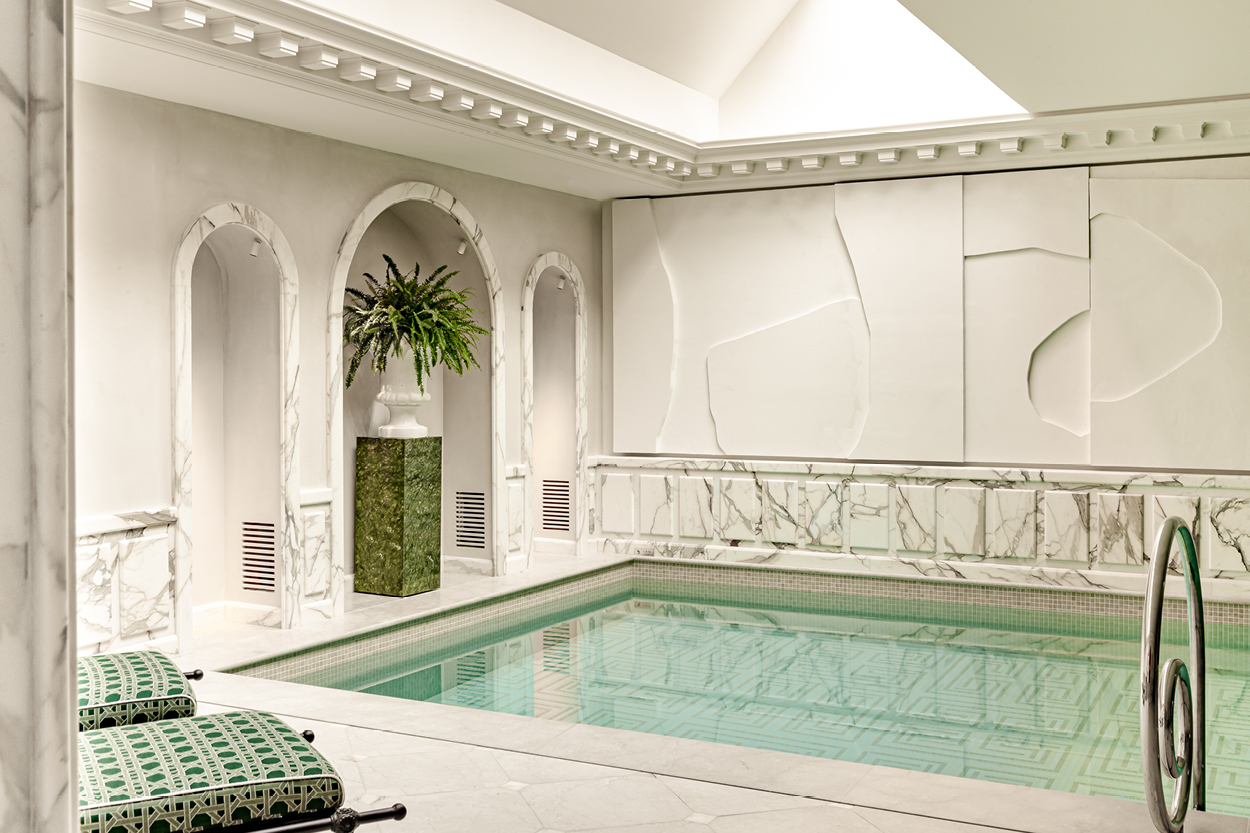 Bulgari Hotel Paris
Bulgari's Parisian flagship is the latest in the hotel collection from the luxury jewellery house, taking up residence in the City's lauded Golden Triangle. Among the rooms and suites, the Bulgari Penthouse is the crown jewel, offering sweeping views over the City and the Eiffel Tower's twinkling lights at night, as well as a rooftop garden, and its own private dining room and wellness centre. This level of luxury is emulated throughout the hotel, with fine dining restaurants, and a lounge that feels akin to a members club, although little can top falling asleep to the absolutely dazzling master suite view.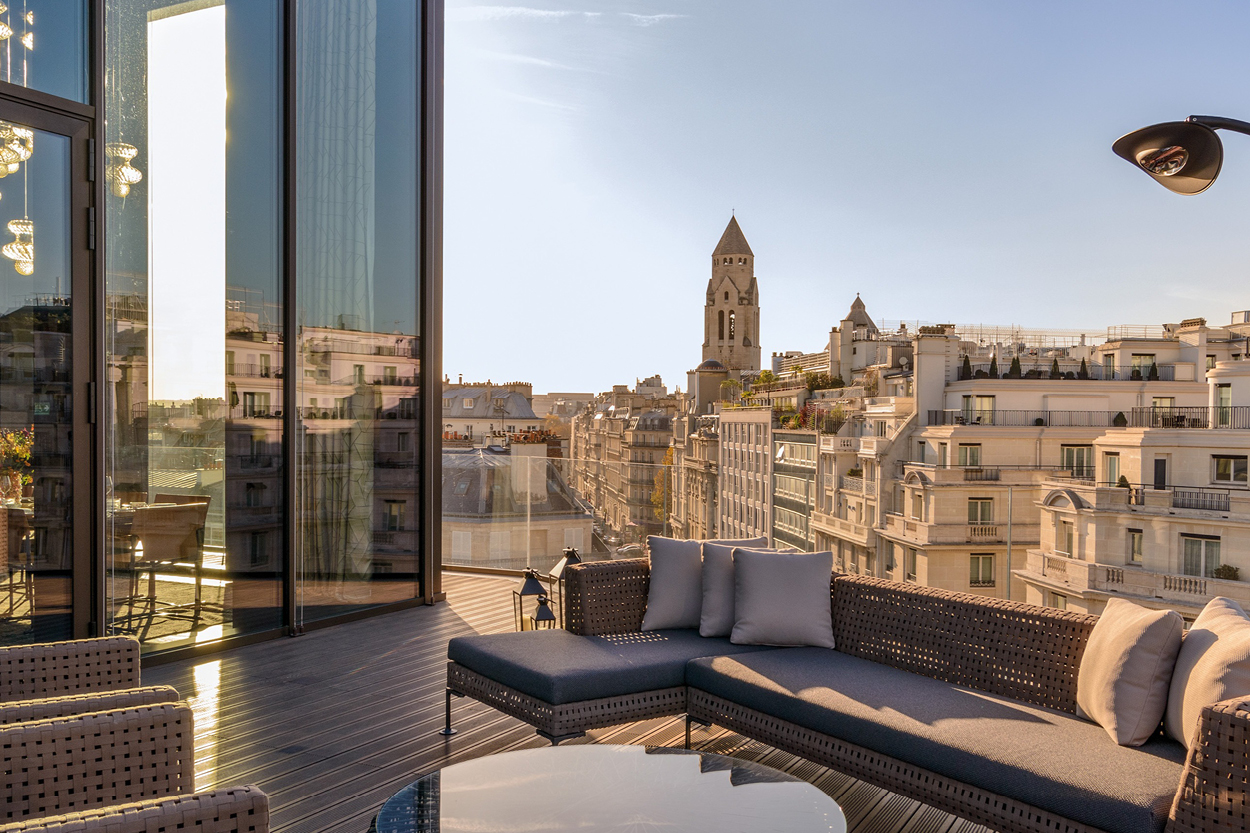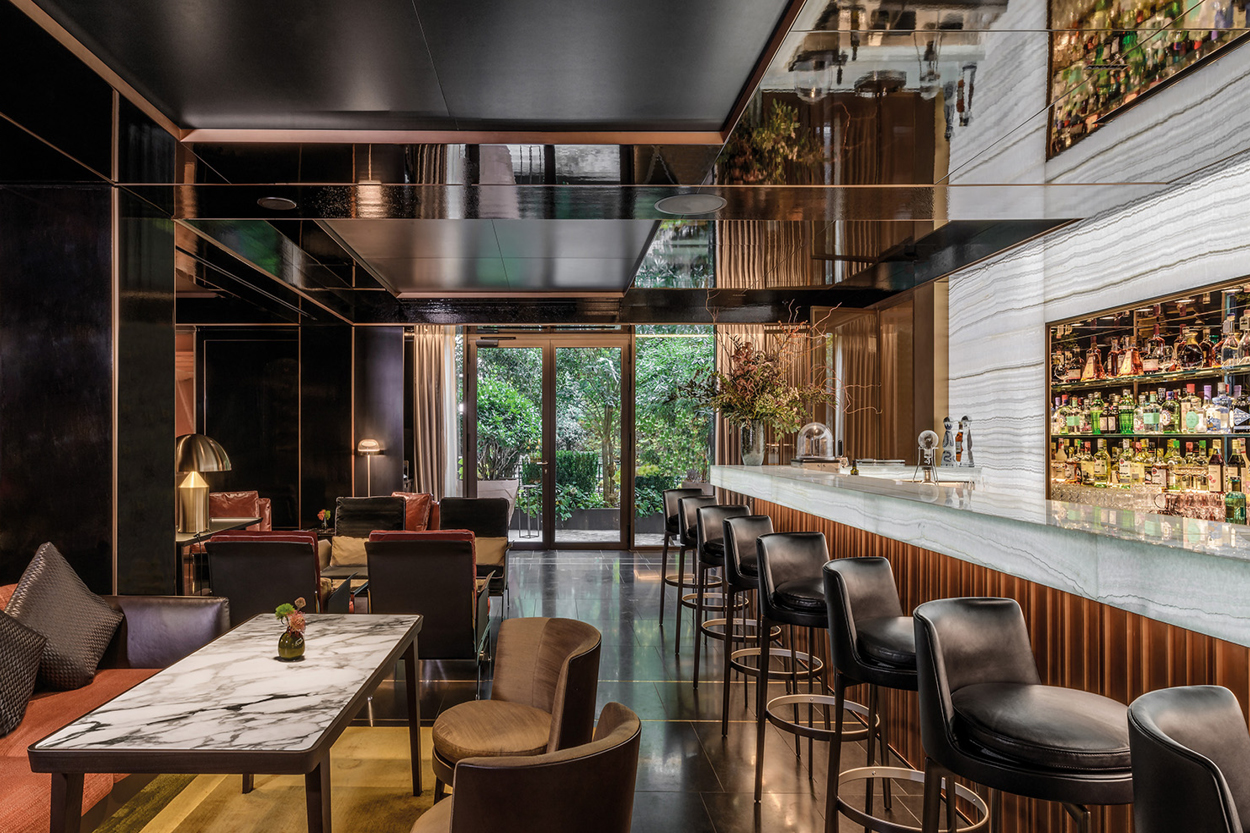 Soho House Paris
Set in Paris' former red-light district, a short stroll from the fanfare of Moulin Rouge, a welcome addition joins the global Soho House roster — Paris' first permanent taste of the fanciful lifestyle it offers. Alongside all the hallmarks of the renowned brand, comes an impressive art collection with more than 150 paintings — an ode to the City's history of fostering the creative arts. In this exquisite evolution of Soho House, the Parisian haven is as palatial and fantastical as we would expect from the much-loved group.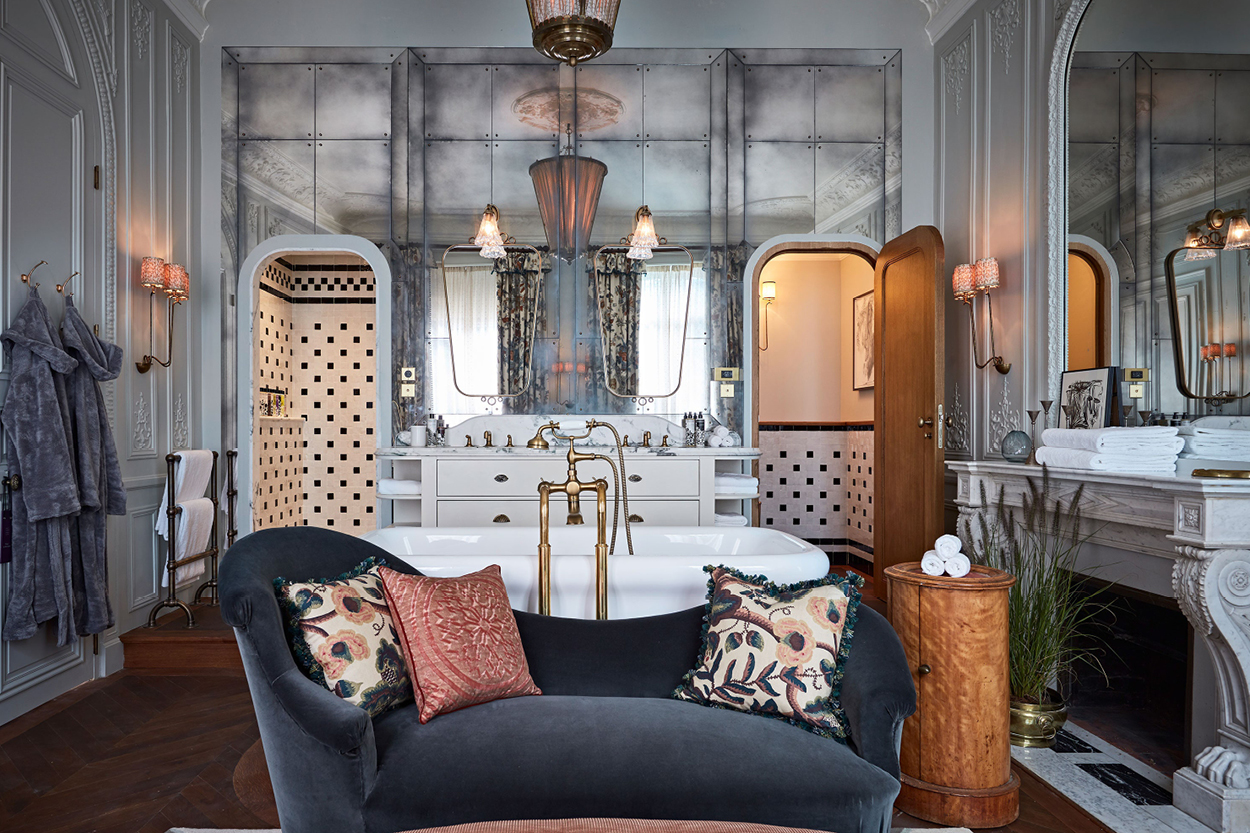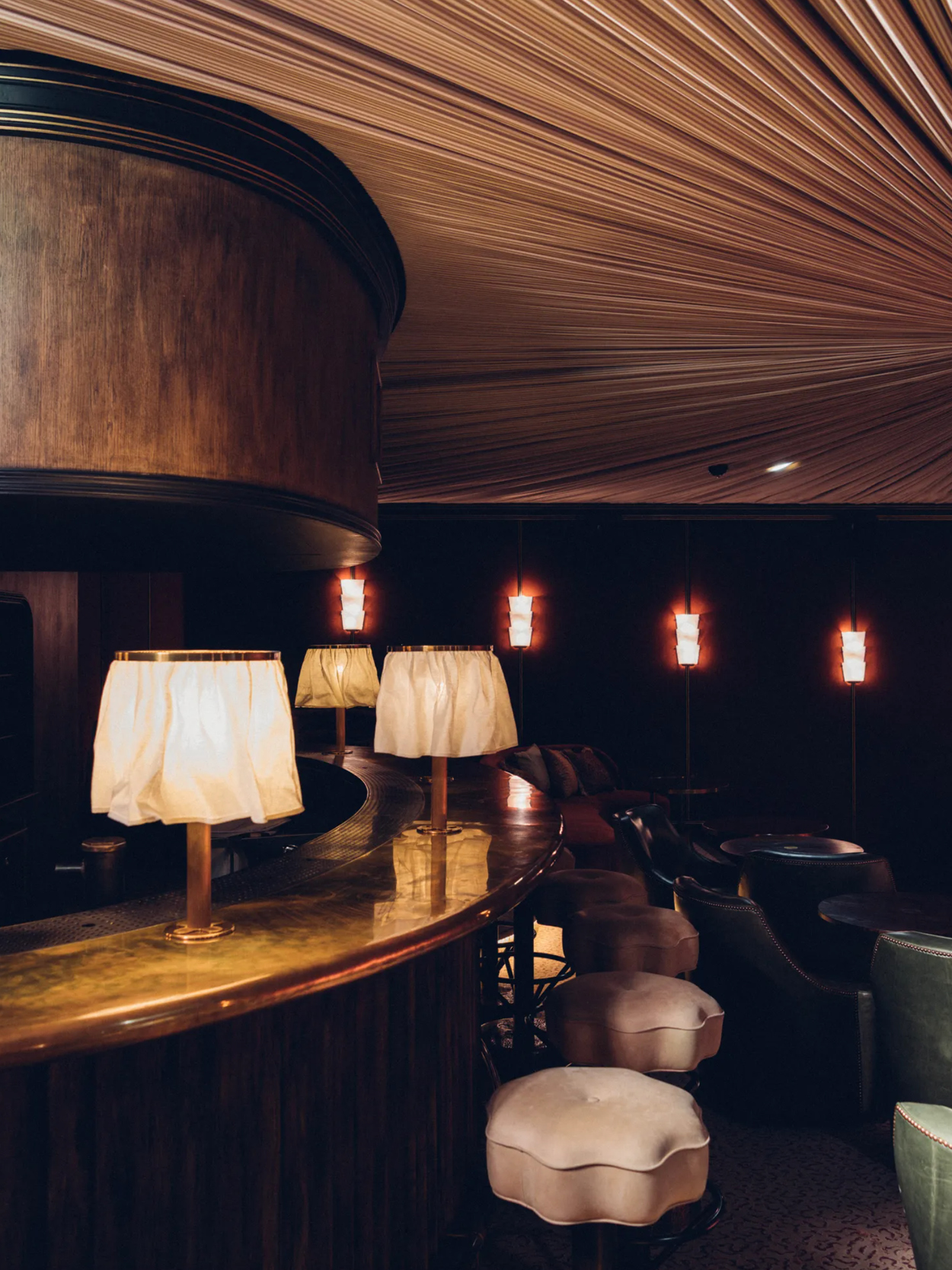 Cheval Blanc Paris
Cheval Blanc comprises a small collection of five-star hotels in far-flung French territories, yet it is the new Parisian destination that serves as a place for romance to bloom and history to endure. Among the 72 rooms and suites are some of the most beautiful balconies in the city, with outlooks that extend to all of the beloved landmarks. In fine French form, Cheval Blanc considers culinary arts in the highest regard, with five hospitality destinations (Plenitude holding three Michelin stars), alongside rejuvenating wellness experiences at the Dior Spa — an integral element of any stay.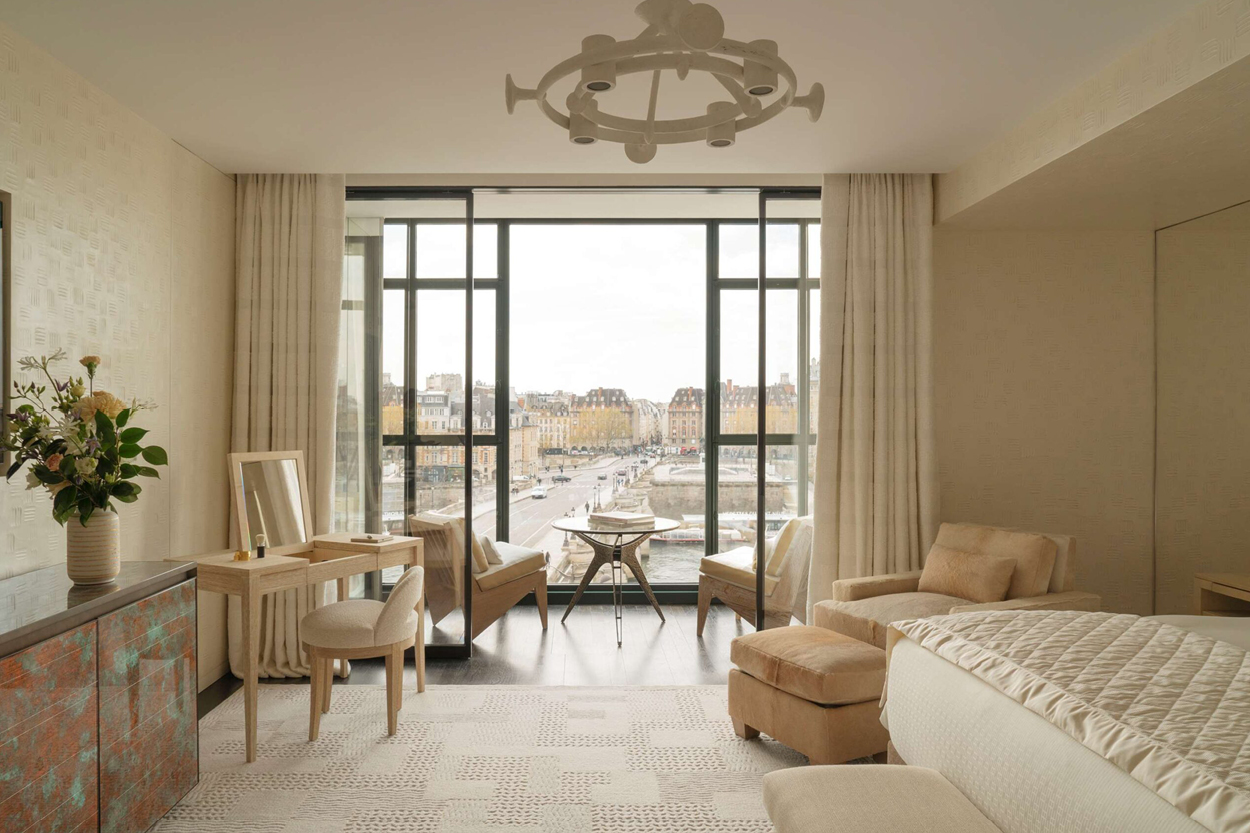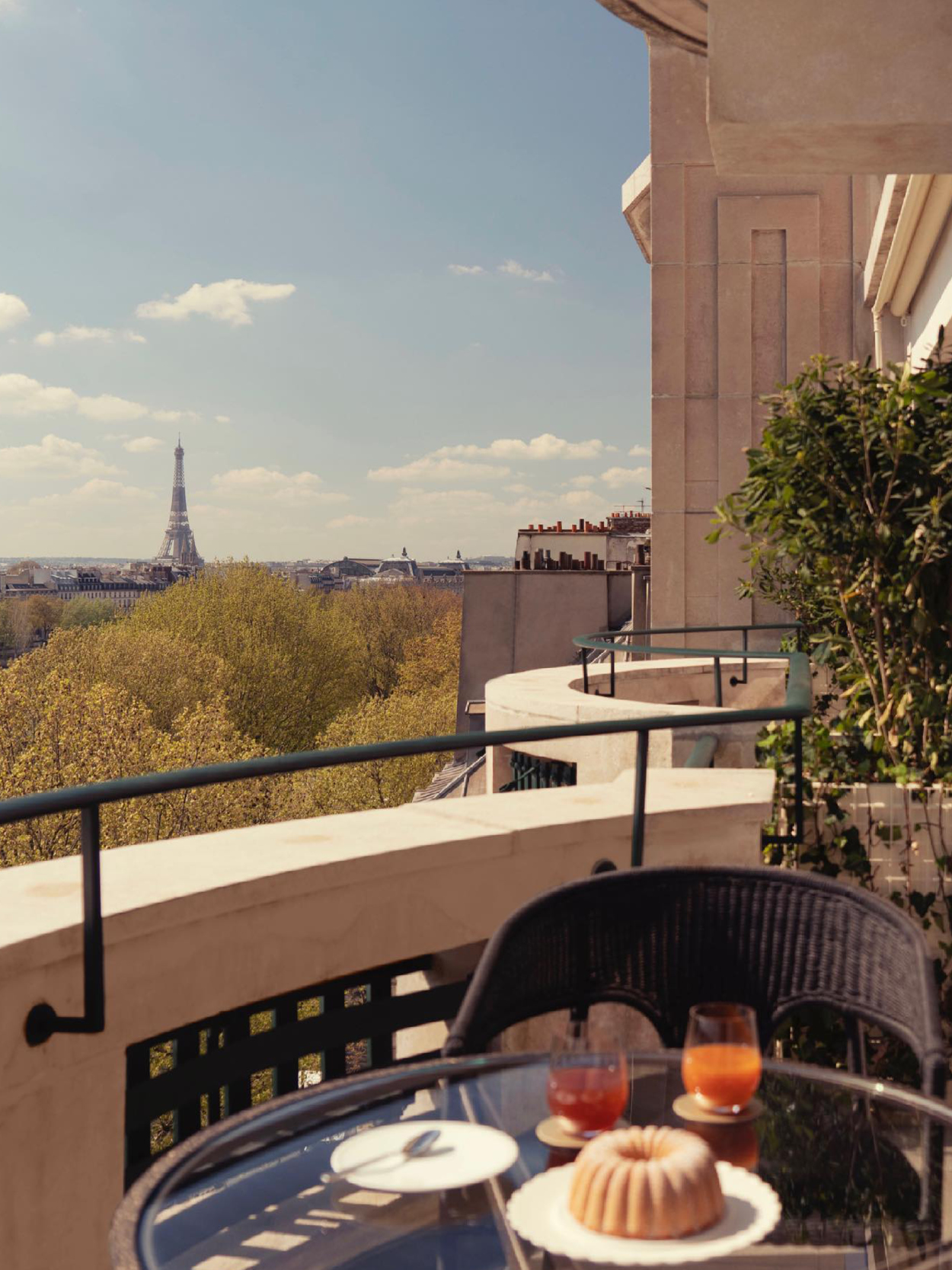 Nestled in the heart of London's elegant, urban landscape, these new hotels will keep you close to the City's incredible culinary and cultural scenes, while offering the perfect end-of-day escapes.
NoMad London
Designed for travellers, vagabonds and those who prefer life spent out of a suitcase, NoMad's newest outpost taps into the history and cultural depth of London to deliver the kind of warm, welcoming vibe and understated luxury we have come to expect from this international, boutique hotel chain. Set in the iconic Grade-II-listed building known as The Bow Street Magistrates' Court and Police Station, this hotel was designed in collaboration with New York-based studio Roman and Williams, and (thanks to its Covent Garden location) is the perfect base from which to explore London's vibrant restaurant and art scenes.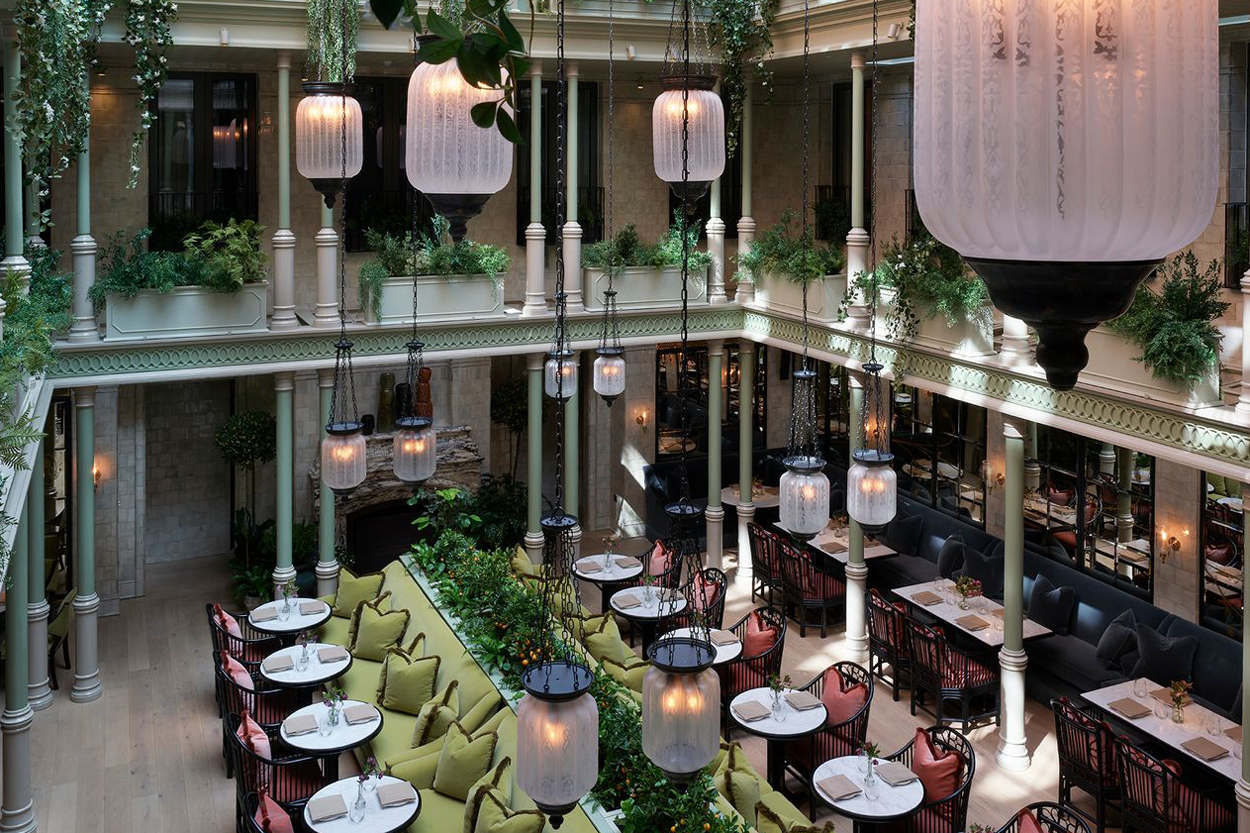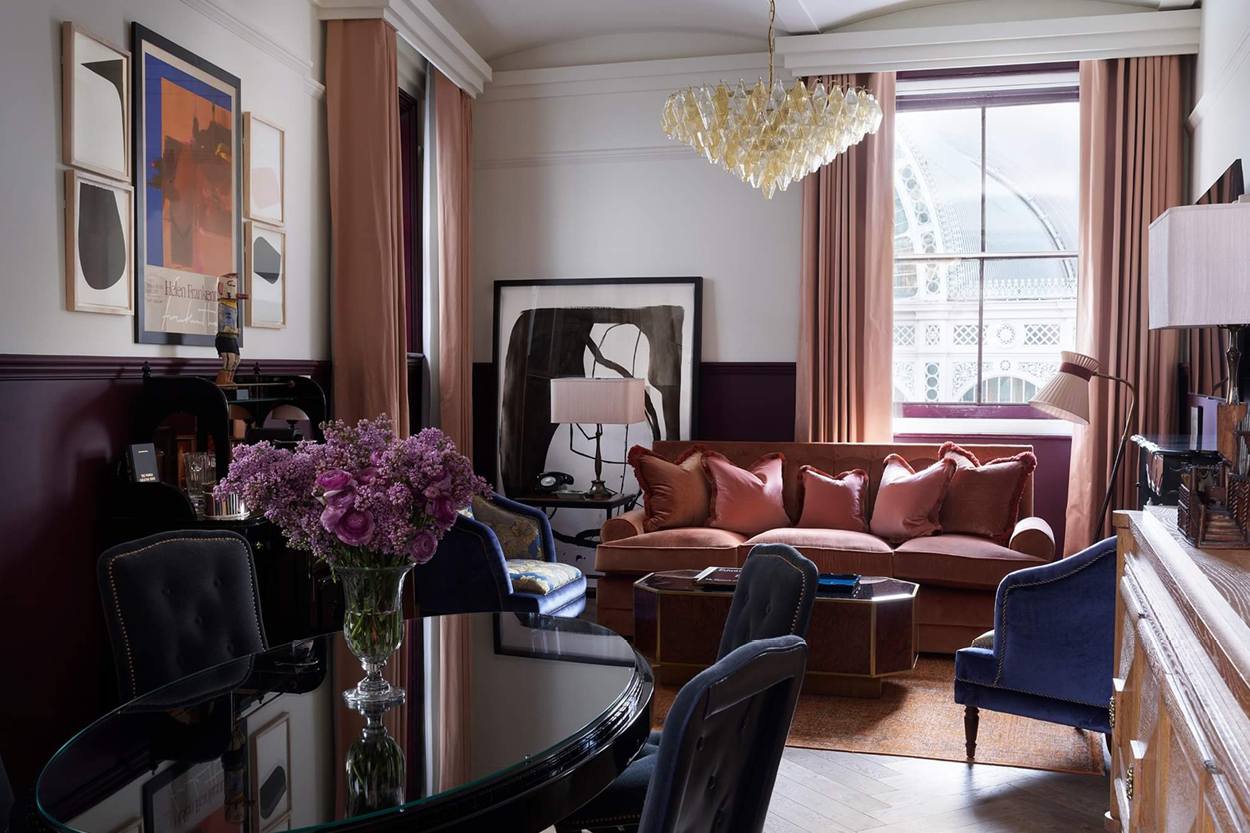 One Hundred Shoreditch
Located in the centre of the perpetually-cool East-London suburb of Shoreditch, where clubs and culture collide, One Hundred Shoreditch is a new hotel where guests come to play. Found a stone's throw from the famed Colombia Road Flower Market and inspired Whitechapel Gallery, a stay at this hotel offers the true London experience, full of vibrant restaurants, eclectic galleries, and bustling bars and pubs. Sporting 258 bedrooms and suites, six restaurants and a Peloton studio (complete with its own concierge service), this independent hotel offers an escape like no other. In its opening year, One Hundred Shoreditch is committing itself to environmental endeavours, working towards both B Corp certification and a sustainable guest experience, so when you do eventually sleep, you can do so soundly.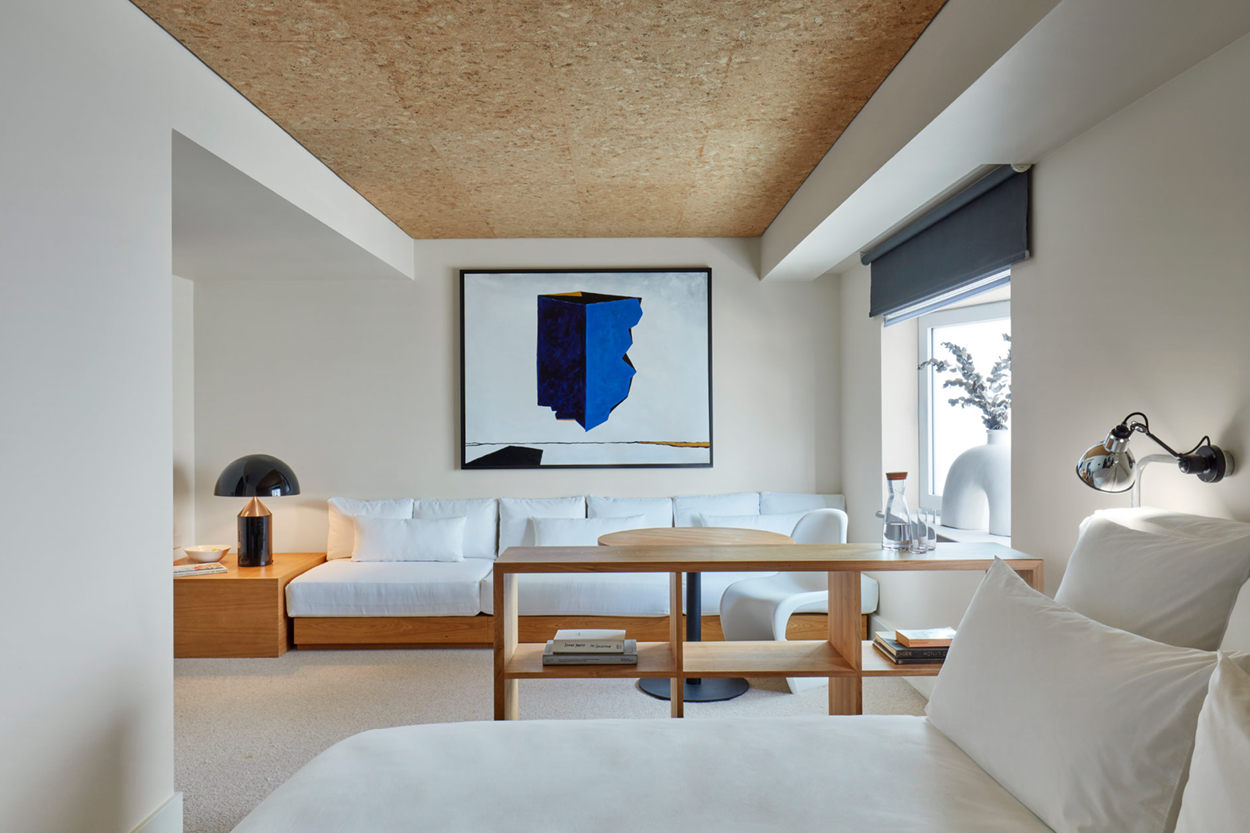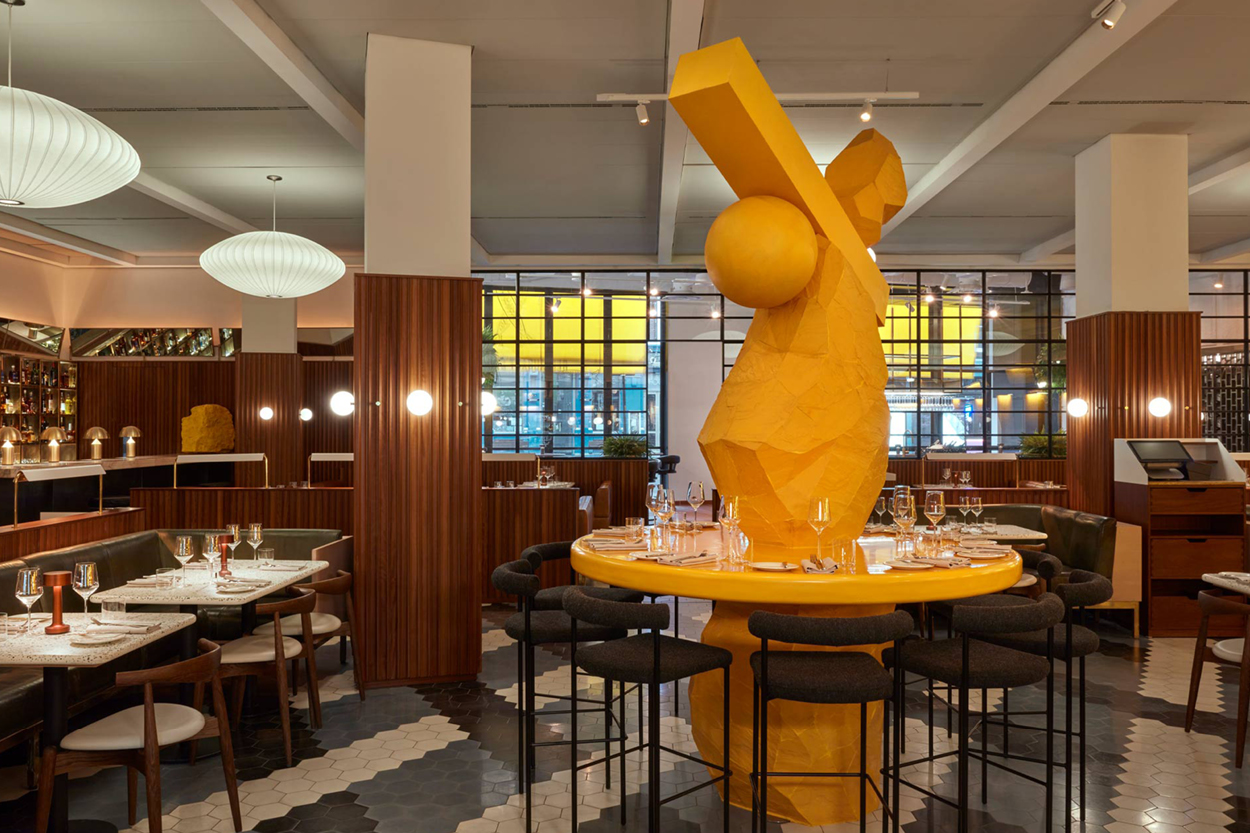 Little compares to the magnificence of New York. Home to both grandeur and grit, this iconic city is always an inspiring place to visit, and is all the more enticing for these exceptional new hotels
ModernHaus Soho
If life is said to imitate art, then there is no location more alive than this new hotel in the heart of Soho. ModernHaus is a destination of light-filled spaces and divine furnishings, set against Soho's iconic cobble stones and cast-iron buildings. The 114-room hotel draws on the artistic heritage of its famous neighbourhood, with an extensive modern and contemporary art collection and Bauhaus-inspired architecture that marries clean lines with large windows that look out over New York's iridescent skyline. And with a new restaurant, Veranda, by renowned chef George Mendes on site, as well as a rooftop bar and pool inspired by Picasso's blue period, leaving will be nearly impossible.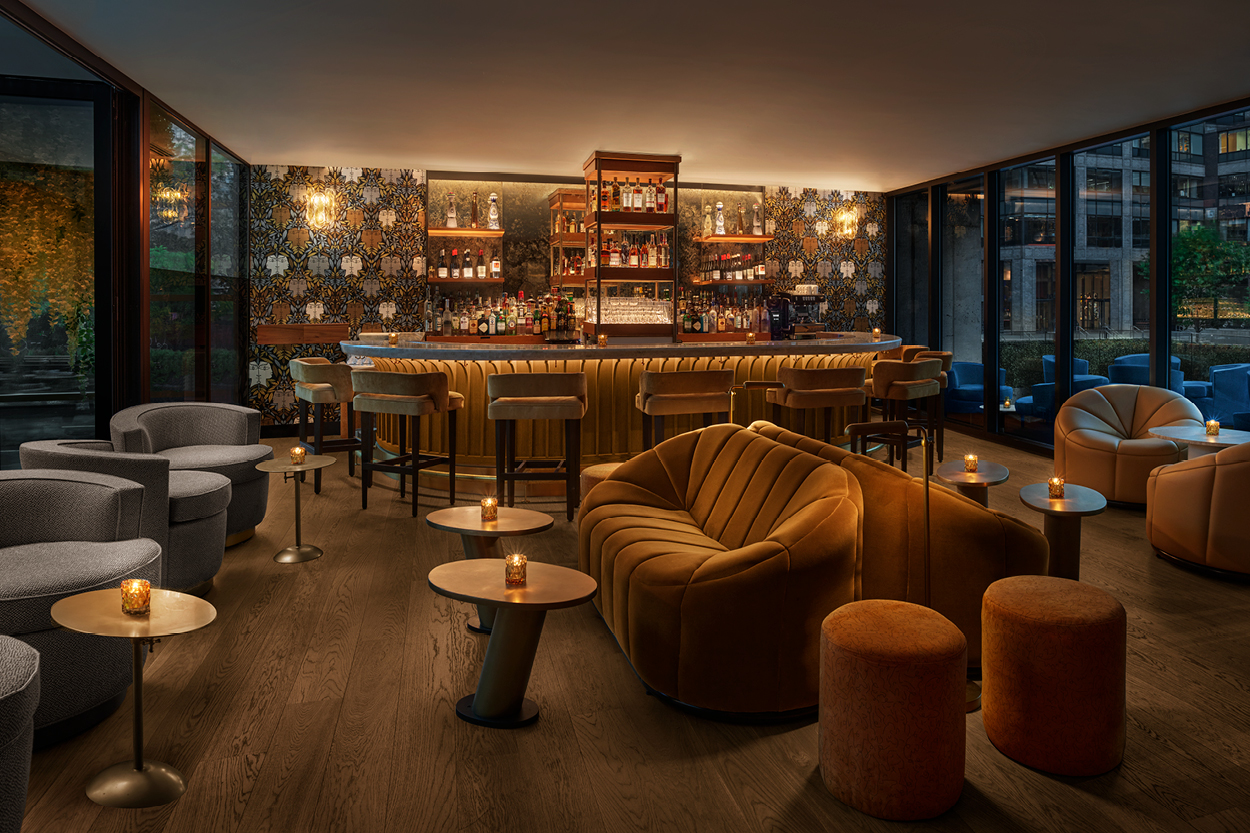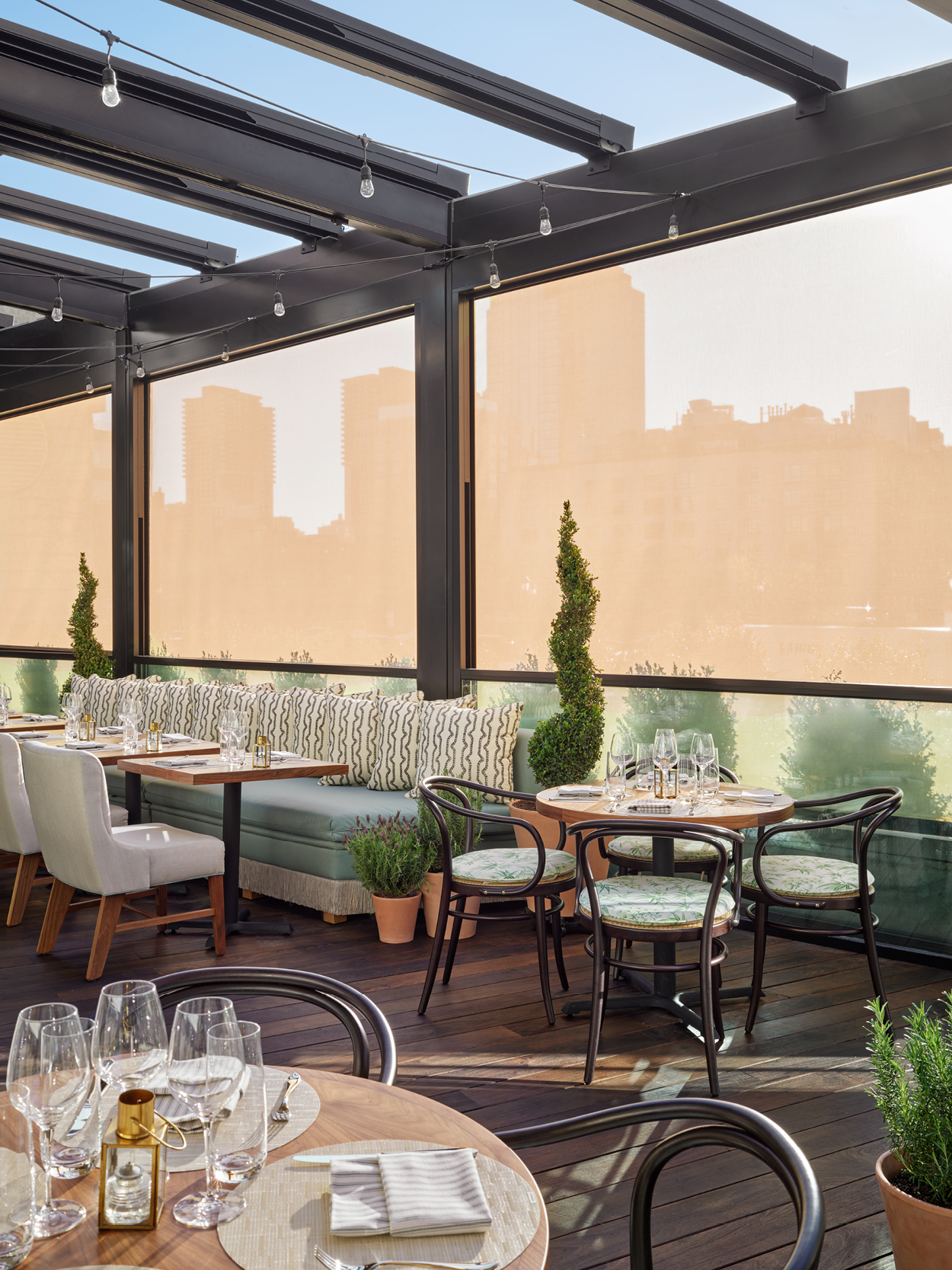 Aman New York
Renown for offering luxurious wellness experiences in far-flung exotic locations, Aman's first foray into the urban space comes in the form of its latest property in New York. With over 83 suites and 22 branded residences, Aman New York offers tranquillity in the heart of the Big Apple; its 5th Avenue address a mere two blocks from Central Park, with its design emblematic of the architecture of 20s New York. Boasting a three-story, flagship Aman Spa, offering the most divine rejuvenation experiences in the city, this hotel has been the group's greatest investment in a single location to date — and the result is nothing short of spectacular.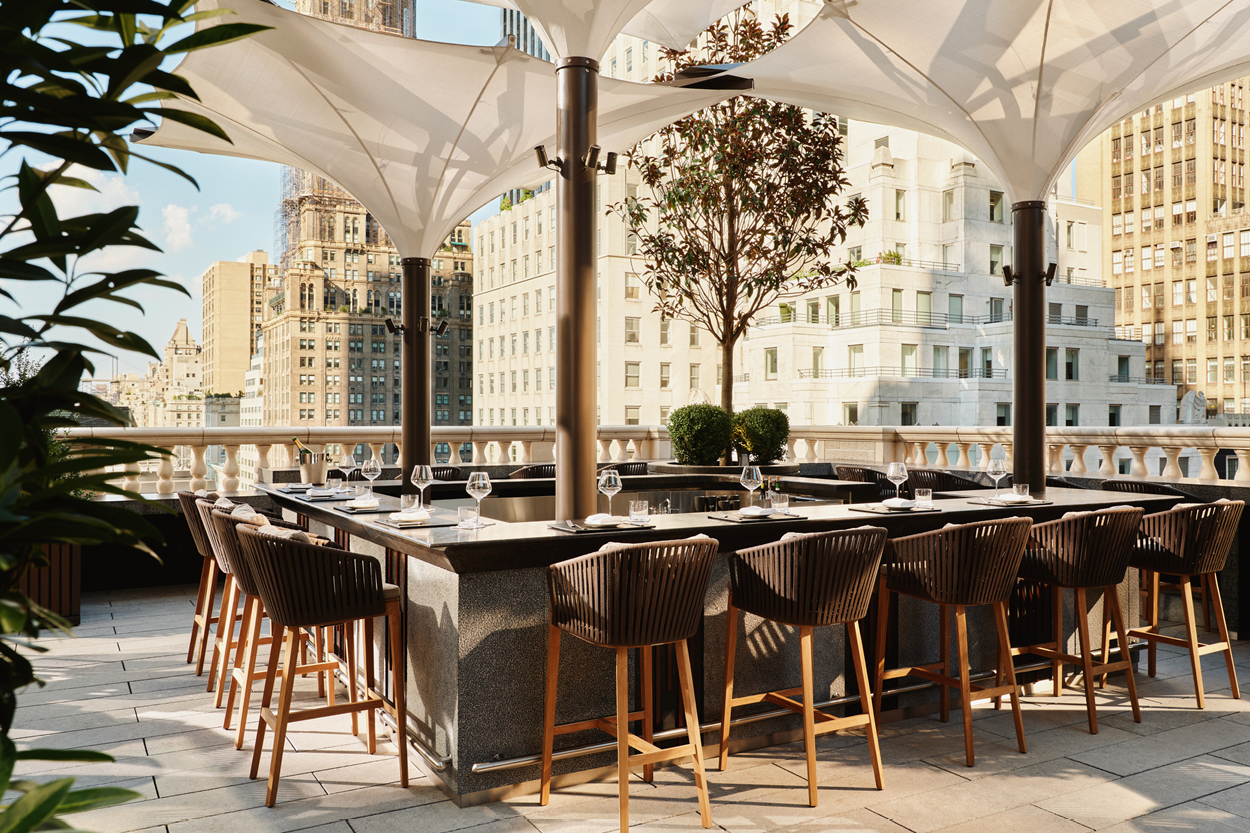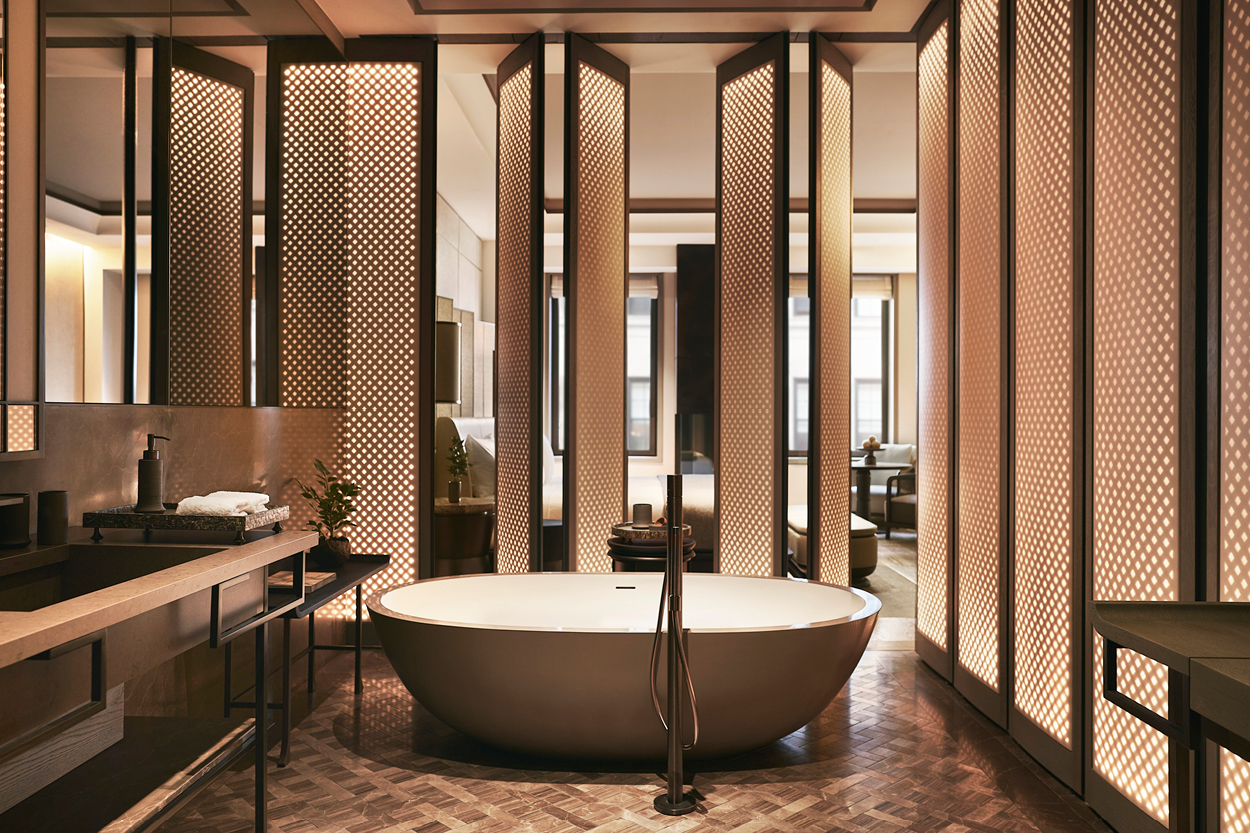 A city that celebrates success and embodies a lust for life that is palpable and appealing, days spent in this sprawling metropolis are best when ended at hotels that offer luxury and comfort.
Downtown L.A. Proper Hotel
Following in the footsteps of its beloved Santa Monica sister, Downtown L.A Proper builds on its own unique heritage in a way that celebrates all things definitively downtown. A far cry from the casually chic Venice Beach or glamorous Hollywood Hills, Downtown LA is a more industrial, gritty area that offers an entirely new experience of the City of Angels — something that renowned designer Kelly Wearstler wove through her highly-considered design. The makeover ties together the building's past and present, from a state-of-the-art members club to a community recreation centre, and now a world-class hotel, offering culture, luxury and world-class dining, all in one place.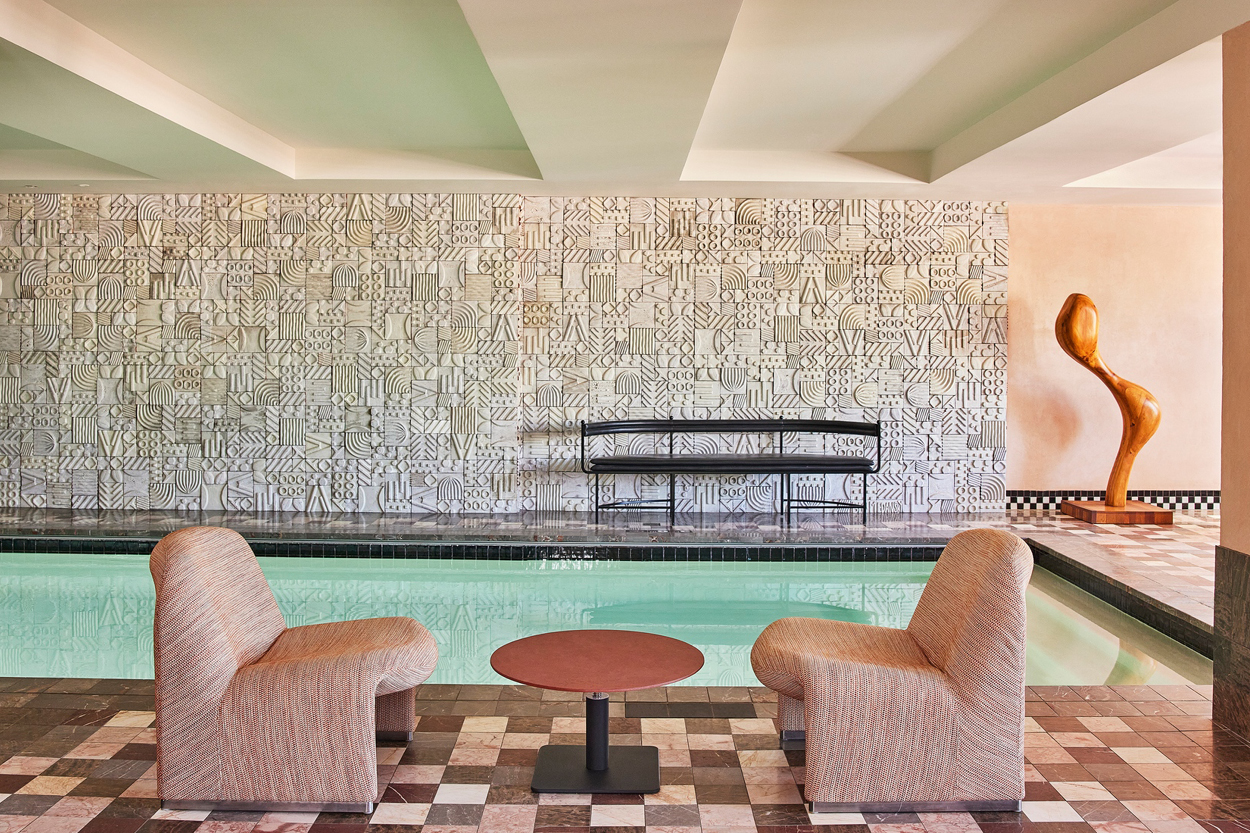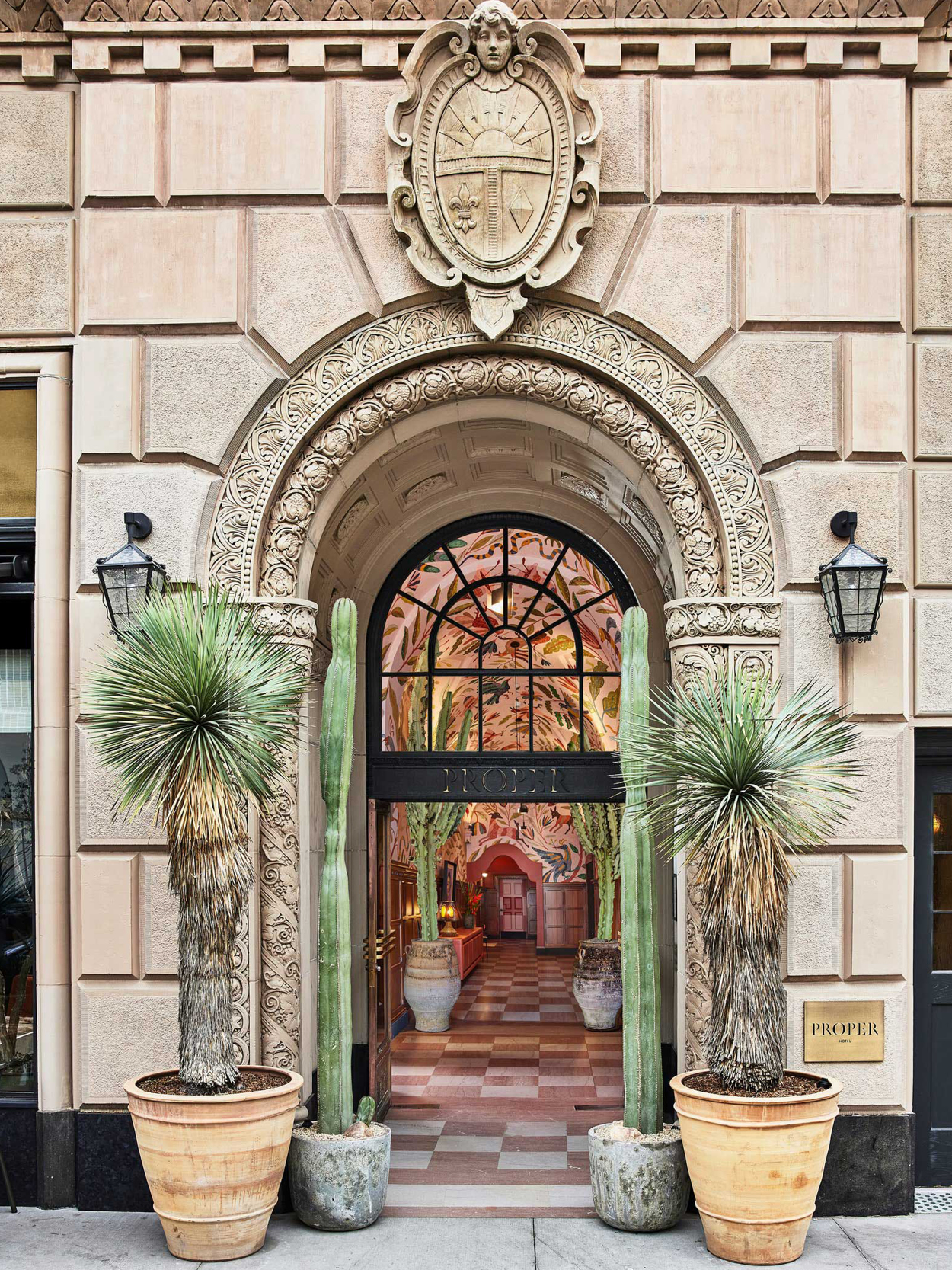 Pendry West Hollywood
Should you be seeking your own version of Selling Sunset, Pendry's latest West Hollywood location opens out onto the iconic Sunset Strip. Embracing Californian modernism and the glamour of the Hollywood Hills, the 149 rooms and suites here offer the signature LA experience, including views of its stunning, sweeping cityscape. Pendry's offerings are synonymous with the LA lifestyle, where entertainment and celebrity-studded parties meet divine wellness and laidback rejuvenation. In the dining arena, Wolfgang Puck returns to his roots with fresh dining and beverage venues designed especially for the address. And with a rooftop pool to top-off the experience, every element of this stay is LA in the most sophisticated way.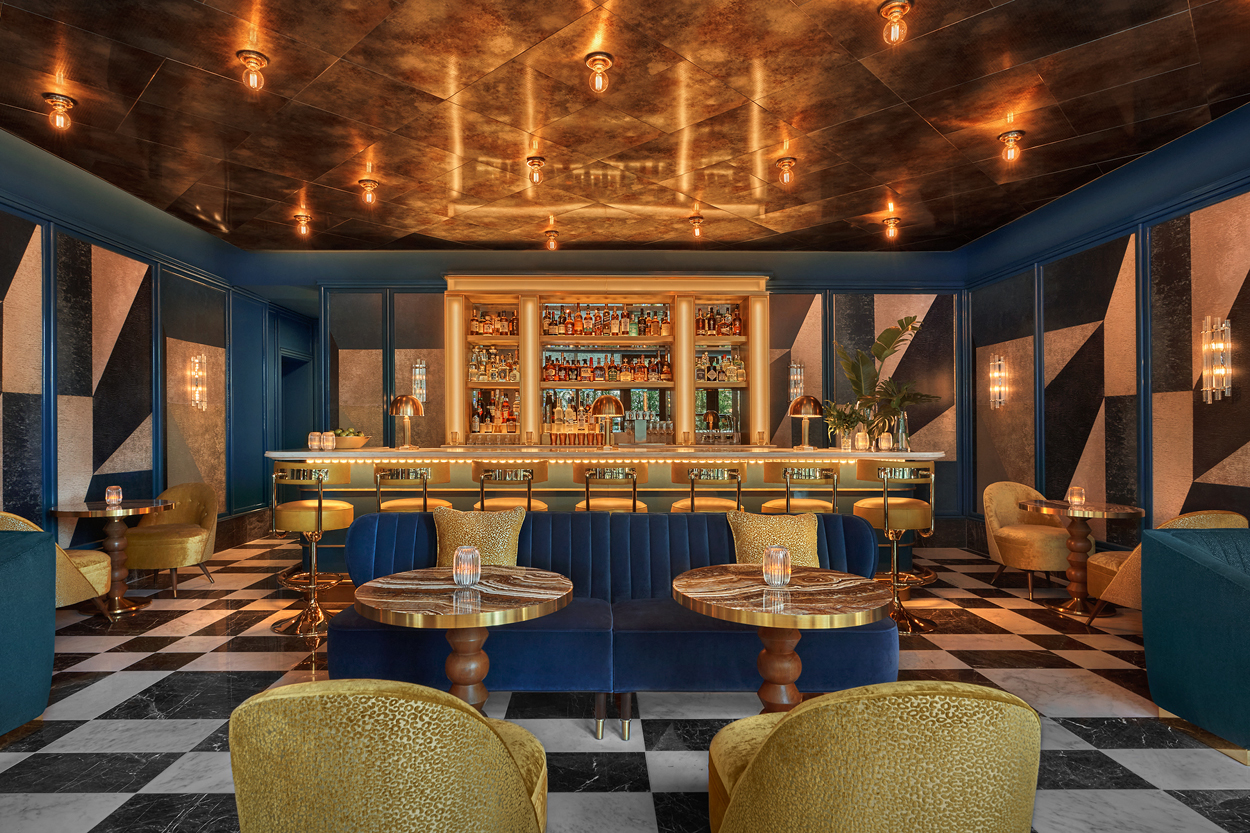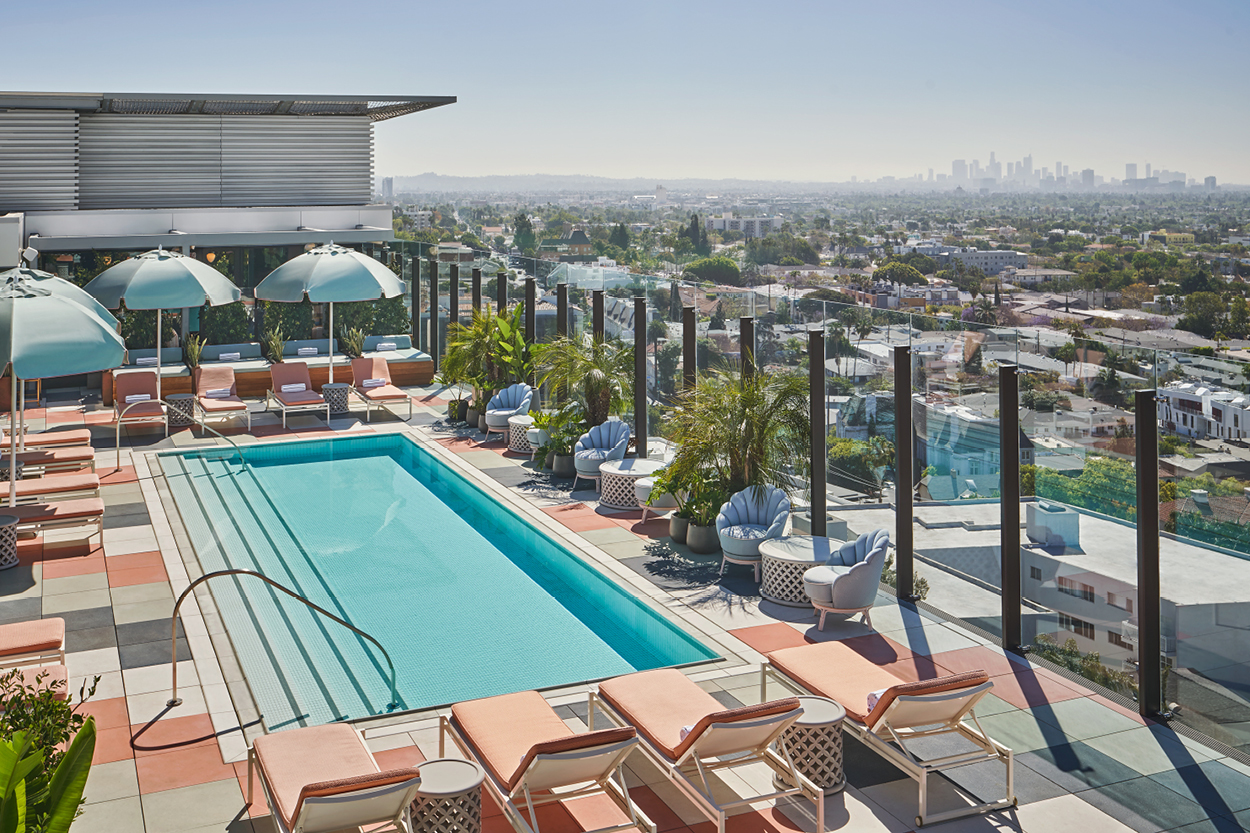 Short Stories Hotel
Behind an unassuming hedge in West Hollywood is Short Stories, a 66-room hotel set in a recently-refurbished, 1960s build, reminiscent of the area's history. The hotel's food and drink offering is a particular highlight, where a collection of interconnected dining spaces celebrate a cultural melting pot of flavours. From the courtyard lounge to the pool terrace, Stories Bar to the full-service restaurant, and a number of private dining spaces, Short Stories offers living, lounging, lunching and everything decadent that comes in between.