As an internationally acclaimed and sought-after interior designer, Sandra Nunnerley lends her expert eye to all manner of projects for her elite clientele — from an Aspen ski house and a penthouse in Berlin, to a private club in Hong Kong. A Wellingtonian by birth and now a New Yorker through and through, Nunnerley's Manhattan-based design firm is renowned for its elegant, restrained yet supremely liveable style.
Her background in art greatly informs her practise, often seeing her collaborate with curators to incorporate collections seamlessly into homes. Her book, Interiors, is a contemporary design bible and she has lent her expertise to several exclusive product collections for the likes of The Rug Company and New York gallery Maison Gerard.
Here, Nunnerley delves into her career trajectory and design philosophy, and reveals her number one source of inspiration.
I grew up in Oriental Bay, Wellington, from a long line of New Zealand colonial women. My mother was the only woman in the newspaper room, as a journalist for the Dominion Post and Evening Post. Nobody had a mother like mine, at least that's what I believed. I remember her getting me a subscription to Seventeen Magazine, from the US. We always had overseas fashion magazines (like Vogue) at home, which was unusual at the time.
I would pore over them, not just for the fashion but for the photographs, the exotic settings, the stylisation. I had a teacher called Mrs Van der Stern at Roseneath School — looking back she nurtured my creative side, playwriting, art and drawing. Having a teacher who recognises the creative side of oneself at a young age is a great gift. She was the first of my many mentors.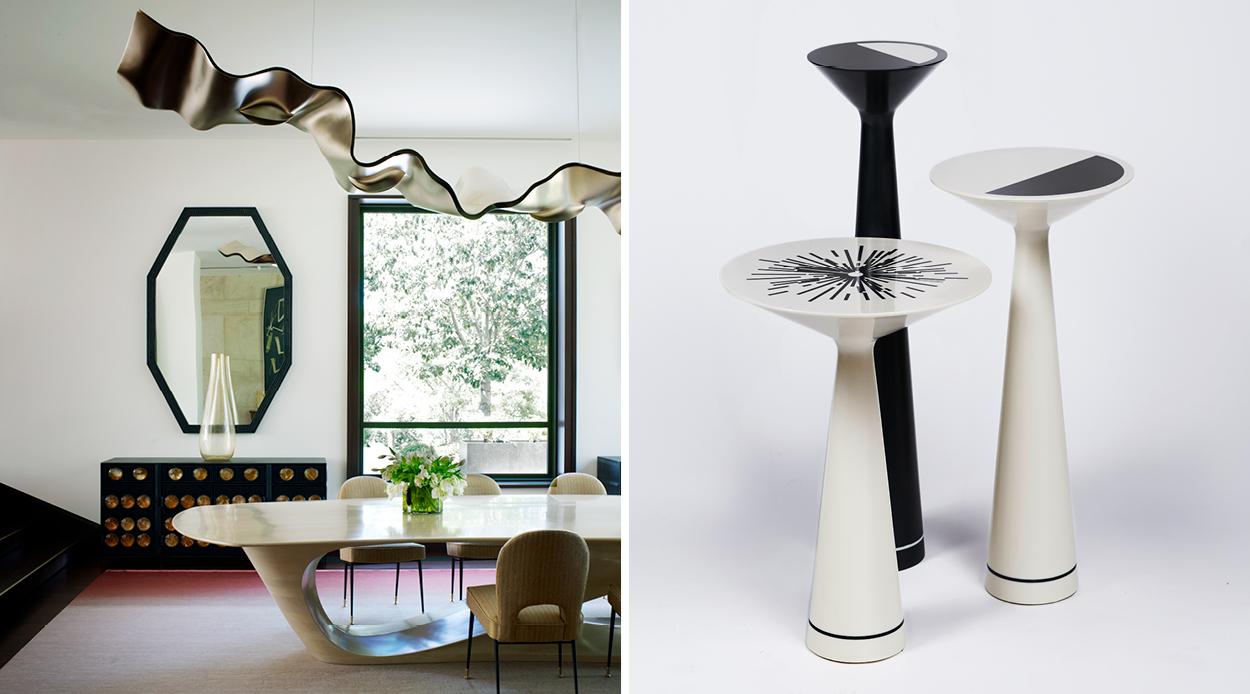 I had a bit of a different upbringing for a young New Zealand girl at the time. I was exposed to the creative world through my mother who took me to see reruns of 1930s Hollywood movies. Far from being bored, I was enthralled by the sleek glamour of the set designs. We would go to plays, ballets, and concerts and the touring companies that came from overseas to Wellington at the time. Being surrounded by the beauty of NZ was also a great influence, of course.
We lived in a creaky clapboard Victorian house, overlooking the beach at Oriental Bay. I used to run down the hill to catch the bus by the band rotunda, crouching down to look at the sea anemones in the rock pools. I still remember all the colours of the anemones, with the changing tides. One year a little blue penguin, the colour of slate and only a foot tall, swam up from the bay and somehow sauntered across the street and found the way to our door — I named him Bluey.
The moment that set me on my career trajectory was when, after studying architecture at The University of Sydney, I worked for Kym Bonython whose Bonython Gallery was in Paddington, Sydney. He opened not only to the art world but also to the world of jazz, both of which became foundations of my creative inspiration. I left Australia on the Antipodean Grand Tour, and travelled through Europe, with stops in London and Paris to study art history. Then I went to New York believing it was only for six months, where I worked as a trainee for Holly Solomon, in her gallery.
This is where I became exposed to the world of interior design and architecture, bringing together everything that I loved; art, interior design, and interior architecture. Holly Solomon was a great soul and the most stylish woman in the art world. She and Kym Bonython, along with another legendary art dealer Leo Castelli (who discovered Andy Warhol), became my mentors and shaped my aesthetic sensibilities. They also taught me that I, too, could create.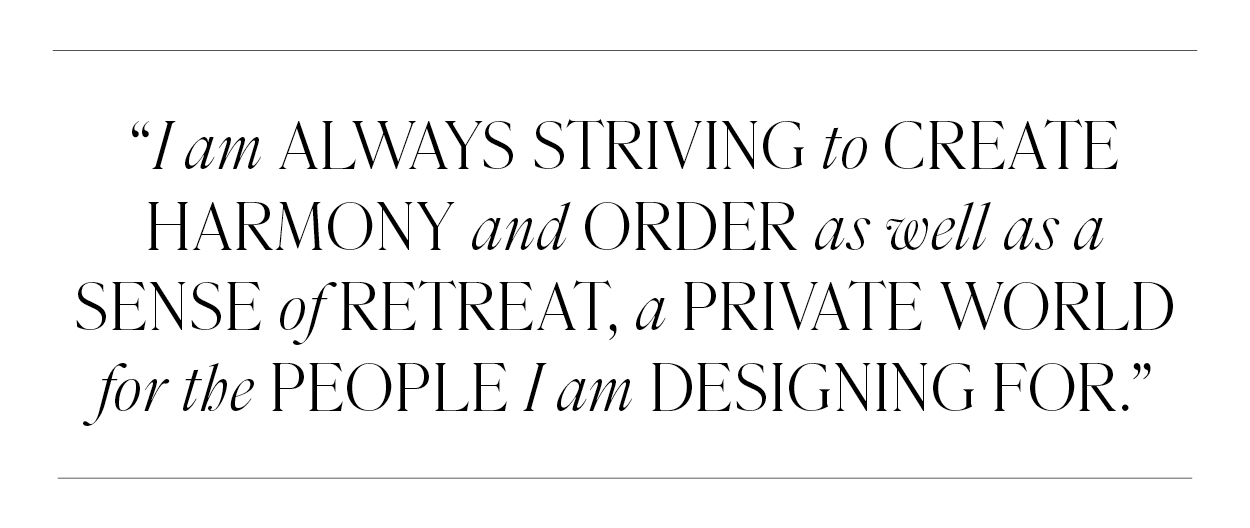 Interior design exposes me to so many different disciplines. Every project is a new challenge, and you don't know where it is going to lead. So when I have a really good idea it really stays on my mind. Some ideas dissipate, some stay in my mind until the time comes to develop the idea.
The most surreal moment in my life as a designer was when my mother allowed me to have the living room painted red with white trim, when I was ten years old!
Each place I am working on has to have a relationship to its context, be it a private club in Hong Kong, a chalet in Aspen or a penthouse in the Mitte district of Berlin. I am always striving to create harmony and order as well as a sense of retreat, a private world for the people I am designing for. It is about how people live, use and move through spaces.
Something people would be surprised to know about me is that I don't drive ­— too busy looking at everything around me!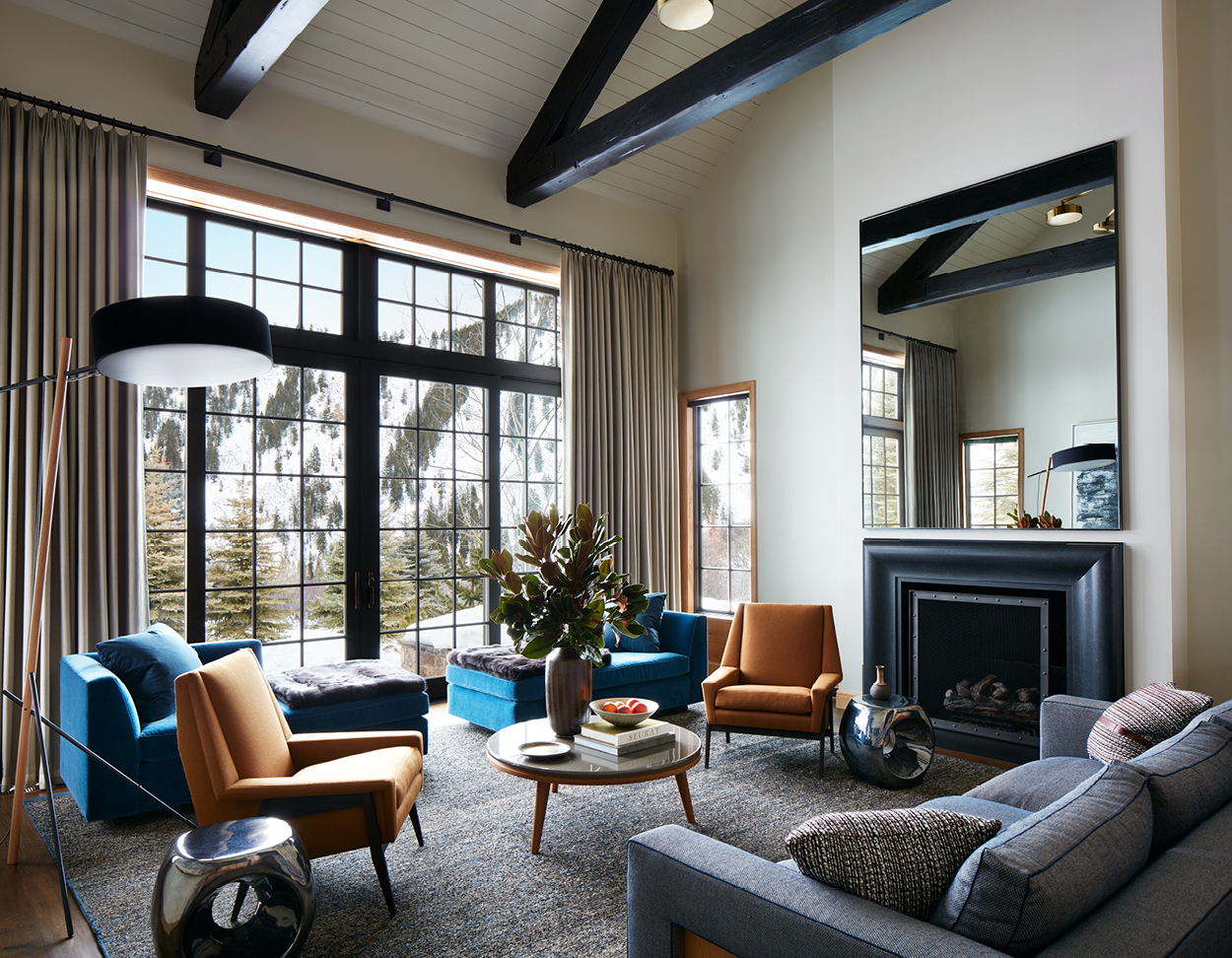 I am most proud of being named in the prestigious AD 100 (Architectural Digest) list in the US and for being on AD France's top 100. The studio has also been featured in many international publications including the World of Interiors and Financial Times, for bringing to life individual spaces that are both beautiful to look at and that people actually use. To me, that's design at its best!
I would very much like to have a project or commission in my home country of New Zealand. I would like to bring my work back home.
I like humble materials, linens and cottons, paired with cashmeres, mohairs and silks. I also like to commission designers to make special pieces for projects, and am fascinated by the cross-section between art and design.
Interior architecture has always been my starting point, but I had no idea that the spirit of my style has something to do with jazz. Jazz is all about improvisation and the ability to react spontaneously, to invent and explore. I would like to say that I have applied that same feeling to design. I draw my inspiration from far and wide, and free-associate between all things beautiful from different places and periods.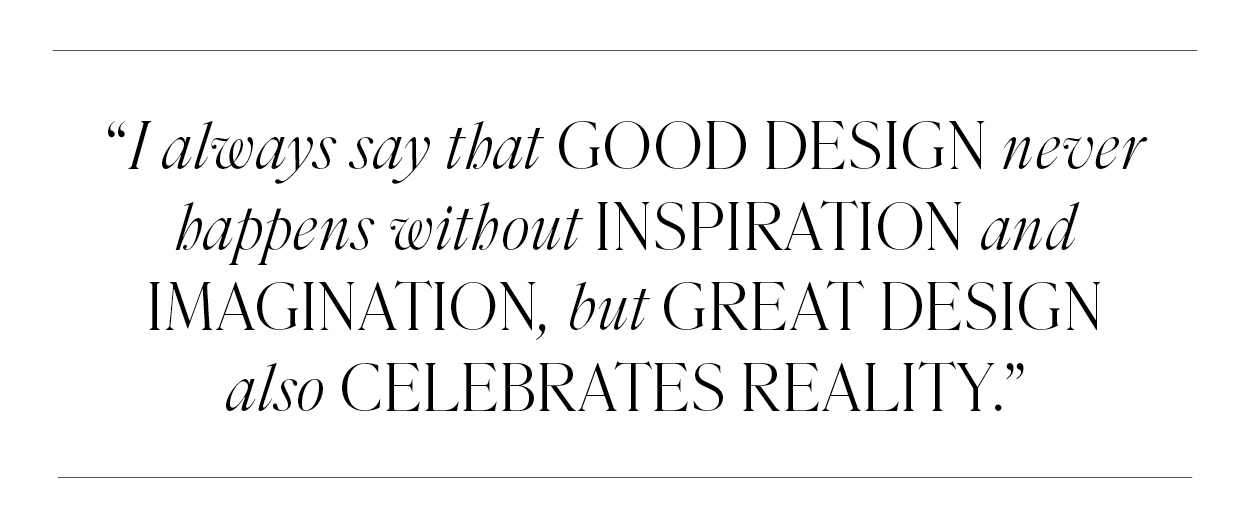 I love working with clients that understand how carefully the site is considered. This enables me to deliver a perfectly tailored space that brings substance to the client's wishes, making interiors harmonious and cosmopolitan, yet never ignoring the need for comfort and wellbeing.
I love the work of French designer Jean-Michel Frank, who was known for sumptuous furniture made of luxury materials. Other favourites are French designer Andrée Putman, Tadao Ando, (a Japanese architect who was the winner of the 1995 Pritzker Prize), and French interior designer François Catroux, who had a specific style that was not too fussy, rich or overwhelming. Also, the late Eileen Gray, who in 1929 wrote: "exterior architecture seems to have interested avant-garde architects at the expense of the interior, as though the house ought to be conceived more for the pleasure of the eyes than for the comfort of its inhabitants".
If the proportions, the bare bones, are right then I leave it alone, but if they are wrong, I look for a cure. You have to get the bones right first; if you don't, you're going nowhere, no matter how hard you try.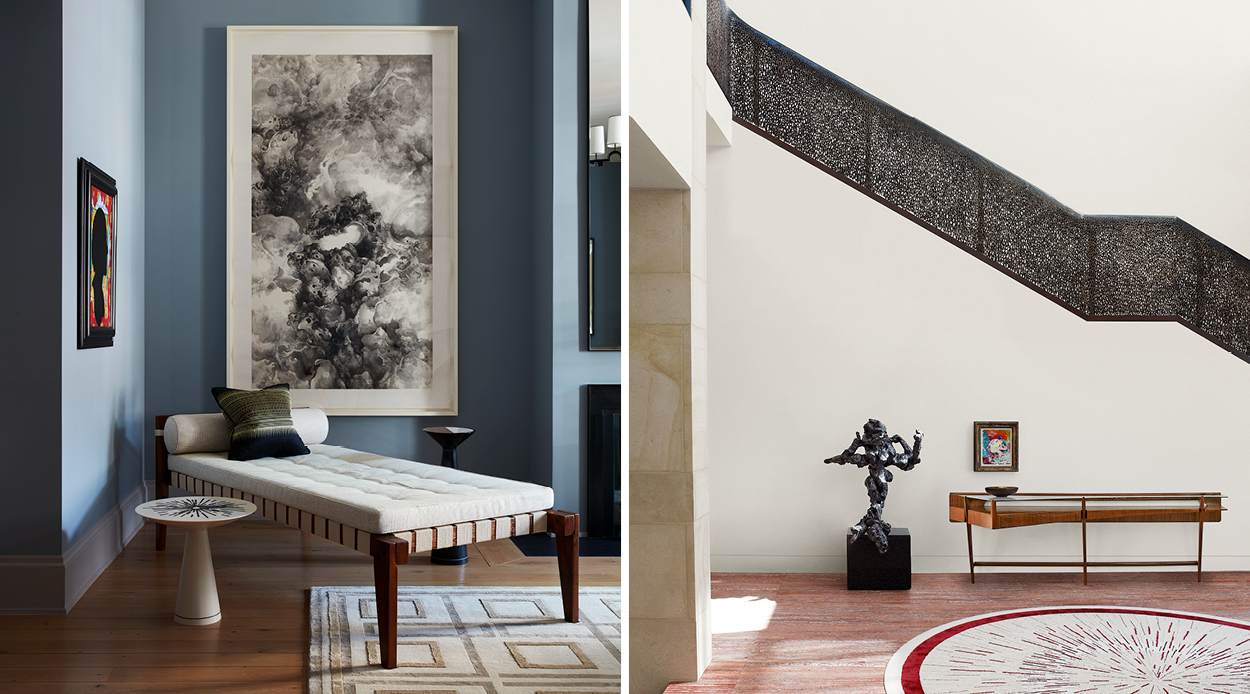 I would never part with my mere Māori clubs, one crafted in greenstone and the other in whalebone, which I had mounted as works of art. As contemporary today as when they were made.
I'm so inspired by the design of the Sydney Opera House — from the first time I stepped foot in Australia from New Zealand, it still inspires me to this day.
One book all people passionate about design should read is A History of Interior Design, the updated 4th edition covers 6,000 years of domestic and public spaces with images.
Travel provides me with the most inspiration. I have hiked Machu Picchu in Peru and floated down the Sepik River in Papua New Guinea. After spending time in India, I nearly filled my home with cushions instead of chairs. Sweden led me to incorporate colours that reflect the wonderful quality of the northern lights of Scandinavian summers. After Burma, I wanted to paint everything red. These are some of the voyages of discovery that I have made and, although I never know what I am going to get out of them, they're crucial to my inspiration. Inspiration is everywhere.
I would love to collect works by the brilliant Leonardo da Vinci — not only a painter but a draftsman, engineer, scientist, sculptor and architect.
Founding and leading my own design studio has been a privilege. To create worlds that reflect the way people live is passionate and creative work. Also, I feel privileged that clients have allowed me to share my vision. I always say that good design never happens without inspiration and imagination, but great design also celebrates reality.