A new product range from Tim Webber Design offers an evolution of the brand's much-loved aesthetic. Known for its simplistic beauty and a focus on functionality, clean lines and details, Tim Webber Design's latest release brings a slightly more sculptural element to the fold, a harmonious meeting of the artistic and the functional.
"I wanted to convey a sense of luxury through the materials and design," says Tim Webber of the direction, "while remaining homely, versatile and practical at the same time."
Comprising 14 pieces encompassing tables, sideboards, lighting and accessories, as well as sofas and chairs, the new collection has a particular focus on solid timber, a progression from the plywood regularly utilised by the brand.
Designed to sit seamlessly in varied spaces across New Zealand and Australia, the quality of the timber offers a sense of solidity and permanence, finished with brass details.
"It's in line with my philosophy of creating clean, simple lines that are well-considered with a focus on details and connections," says Webber. "Celebrating the joins and the mixing
of materials."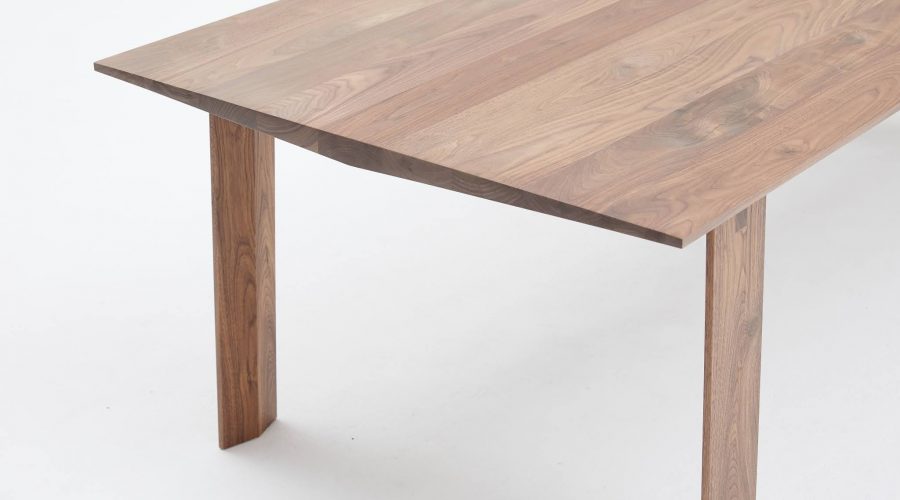 Pale, luminous maple would sit well at a holiday home, or in an environment where there are lighter, whiter timbers, while the darker grains of walnut and oak offer a deeper, luxurious look that would be particularly at home in a villa.
Lighting also sees a turn of the sculptural with one range featuring a collaboration by a local glass-blower, in a bid to explore new processes as well as new materials. A new pendant series born from the pairing creates an organic feel with an undulating mould process, resulting in a shape that contrasts beautifully with the brass fitting. Fans
of the clean and crisp will find much
to love in the other new lighting release, utilising linear lines with brass and
glass tubing.
It's hugely important to Webber that nearly everything in the collection is made in New Zealand, working with local craftspeople and businesses, and with all of us spending even more time in our homes, these are products that will add timeless joy to any space.